Bringing In The New Year at the Worlds' Famous Foxy's Bar
On a BVI yacht charter vacation Foxy's Tamarind Bar is a hopping place to be for your New Year's Eve's celebrations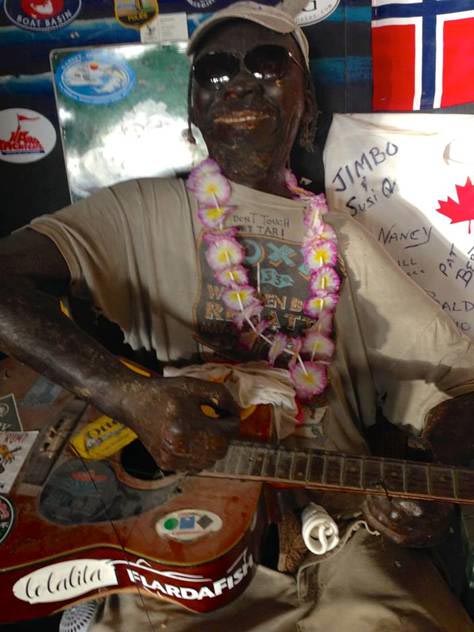 Lucky guests taking a BVI crewed yacht charter over the New Year holidays often choose Foxy's Tamarind Bar on Jost van Dyke as their destination of choice to welcome in the New Year.
Even in 2014
Foxy's
, a simple beach bar, has continued to grow in popularity ever since its humble beginning back in the late 1960's to become what it is today - a must see destination while on your luxury yacht charter in the British Virgin Islands.
Foxy himself is a fine gentleman, a genuine Caribbean character and when he was younger used to sing nightly to the crowd. Today, he's getting up in years so he only does one or two gigs during the week with an occasional Saturday night appearance.
BVI yacht charter
vacationers on all types of power boats, sailing yachts and the modern luxury Caribbean catamarans can all be found enjoying Foxy's drinks, food and the spur-of-the-moment performances by none other than Foxy himself.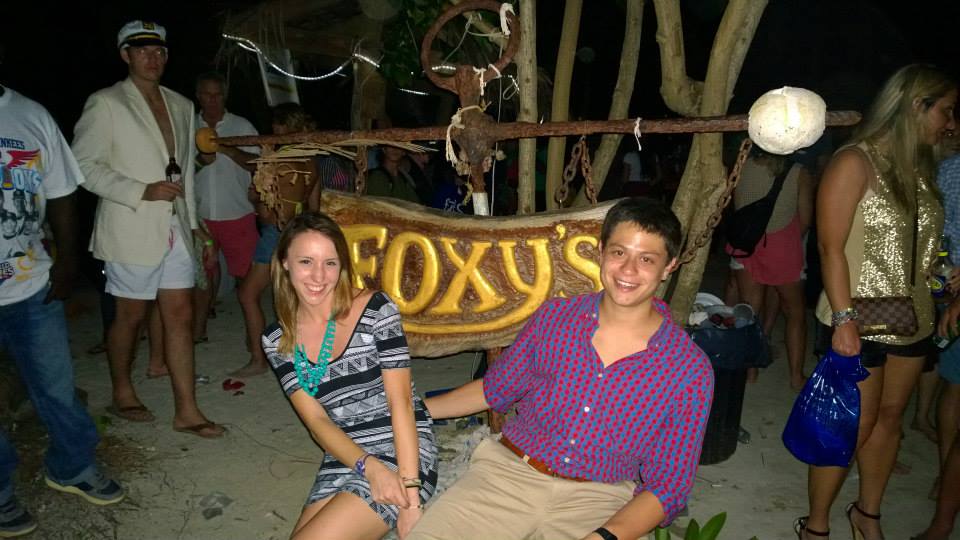 Every New Year is a sell out at Foxy's with standing room only.
It is rumored that Foxy's is the world's third most requested New Year's Eve location with Trafalgar Square in London coming in second place and Times Square , NY, taking the top spot. As you can tell good old Foxy's is up there among the happen-est places to be on New Year's Eve.
We have taken untold numbers of trips to Foxy's while we owned our
catamaran sailing
charter business. It was usually during island hopping excursions, where we took our charter guests to every nook and cranny in the British Virgin Islands, that we made a stop at Foxy's on Jost van Dyke.
As popular as Foxy's is and in consideration of how busy the harbor can be during the holidays and particularly on New Year's Eve, it is my opinion that you should spend New Year's Eve at Marina Cay or
Peter Island
to stay away from this huge crowd of boats and people. So plan on visiting Foxy's on a less traveled day.
However, I fully understand the allure of wanting to be at Foxy's to welcome in the New Year - Caribbean style. As such, I simply ask that you take extra care during your private yacht charter vacation.
Men, woman and children of all ages love to see the spectacles that can occur at Foxy's.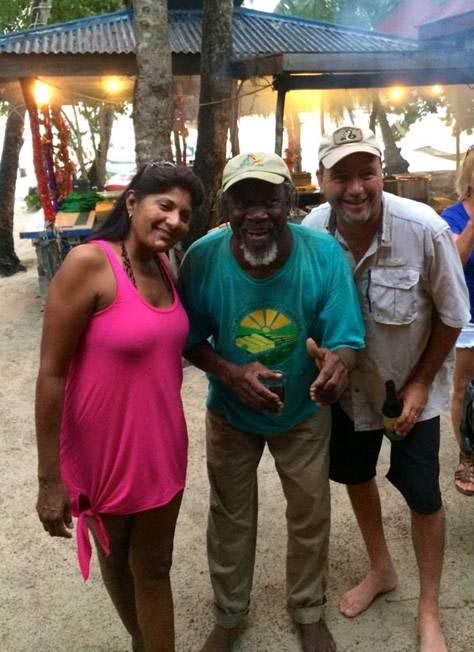 Foxy is a character and who often injects your name into his songs, making you the center of attention, not him. Foxy has a charming smile that opens itself to all who talk with him, and he still loves to be part of his creation.
Dinner is served on the beach at tables and chairs, where his music is carried by the wind to all his New Year's revelers while everyone laughs, talks and has fun while discussing their island hopping adventures.
T-shirts can be purchased under the copse of coconut palms while the warm, white soft sand tickles your toes.
One New Year's Eve, I remember our guests wearing Glow Sticks around their necks as did my wife and I. I guess that was the beginning of the glow stick era; it looked very pretty in the light and the dark. You could pick out our group no matter where they were at night. Plus, walking on the dinghy dock to see all these glowing lights around each others' necks is a memory which has stuck in my mind from those years back in the 1990's.
I remember feeling special, the fun we had and I remember exactly who our guests were at that one Foxy party. Yahoo to providing a magnificent BVI fully crewed catamaran sailing vacation where everybody had a good time.
Great Harbour will be jam packed with boats of all sorts - including dinghies.
This can be a very dangerous evening, so be exceptionally careful. There are far too many boats in this one little anchorage as you can see from the photo below.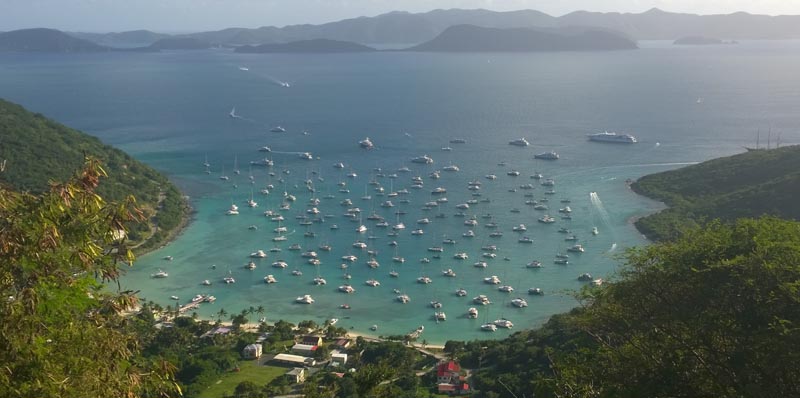 All the BVI charter yachts have tenders, and sometimes people have a
Painkiller
or three too many and crash into things with their tenders, usually the moored yachts. Remember 'amateur night' driving applies to all vehicles including water borne yachts. Just be careful, have a designated driver and everybody will have a wonderful time.
All
BVI charter
vacations are fun, relaxing and definitely different from what we usually experience on a typical vacation.
The modern luxury catamaran has proved to be the world's most popular BVI crewed yacht to rent. If you have questions regarding the types and sizes of boats available for yacht charters and where are the best yacht destinations can be found, simple call us toll free on
800-478-2029
and we will gladly assist you in planning the best vacation you have ever been on.


Happy New Year.
May your year be filled with health, prosperity and happiness.
At your service. At
Barrington Hall Yacht Charters
we believe in prompt personal service to provide expert insights into crewed yacht charters on catamarans and motor yachts. We specialize in 'all-inclusive' private yacht charters on luxurious catamaran sailboats and motor yachts.
Kindly contact us on
800-478-2029
to learn more.