Bahamas Luxury Yacht Charters
Explore the wonders of the Bahamas aboard your fully crewed private yacht for the ultimate vacation. A Bahamas motor yacht charter experience is one vacation that will stand out from all other experiences.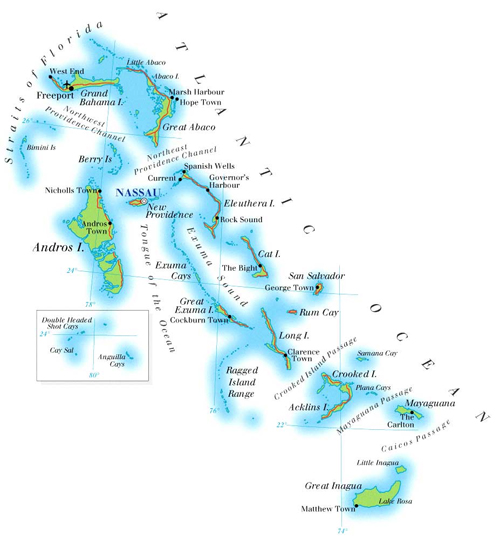 The Bahamas is a country consisting of about 700 islands, cays and islets in the Atlantic located just southeast of Florida and the famous Florida Keys; its of north of Cuba, Dominican Republic as well as Haiti and lies northwest of the Turks and Caicos Islands. Its capital is Nassau on the island of New Providence. The
Bahamas
territory encompasses 180,000 square miles of ocean. From the Cay Sal Bank and Cay Lobos (just off of the coast of Cuba) in the west, to San Salvador, The Bahamas are much larger than is recorded in some sources.
Bahamas Power Yacht Charters and Vacations
The islands of the Bahamas are a tropical paradise. Their location is perfect in the beautiful blue-green waters and are easily accessible on your
power yacht
,
catamaran
or
sailing yacht
. The weather is perfect; with warm and crystal clear waters makes it ideal for sailing, sunbathing and relaxing on your
Bahamas Power Yacht Vacations
.
A luxury crewed Bahamas super yacht or catamaran sailing vacation will take you to a tropical paradise of beautiful white sand, secret anchorages, secluded beaches and tropical reefs that will never cease to amaze you as you hop from island to island.

Here's a sample itinerary for starting your trip into paradise with the
Exuma Islands
. Fortunately, these islands are usually not visited by the crowds aboard cruise ships giving you exclusive access and lots of privacy. It is quite possible that your power boat or catamaran sailboat will be the only vessel anchored in a private paradise nestled among these secluded cays and islands. You can look forward to footprint-free white sandy beaches and crystal clear water for your snorkeling, diving and water sports pleasure. Of course all itineraries have some flexibility built-in allowing you to change your mind about destinations and sailing times.
Here's an example of a Nassau to Nassau itinerary.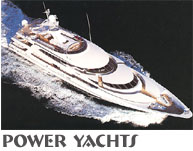 Many
catamarans
of this type are capable of cruising speeds in excess of 20 knots and we can guarantee that your Bahama yacht charter vacation is one that will not be forgotten.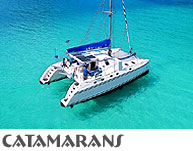 Many luxury yachts of this type are capable of continuous speeds in excess of 20 knots. It's guaranteed that you'll have a luxury yacht charter vacation you will never forget.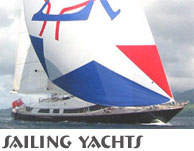 Many luxury yachts of this type are capable of continuous speeds in excess of 20 knots. A fully crewed power boat vacation is one that you will want to take again and again!