Luxury Yacht Charter Vacations with a Difference
Take a luxurious charter vacation and enjoy the splendor of beautiful warm waters and endless fun and sunshine.



How do you find a vacation that is different from all the rest?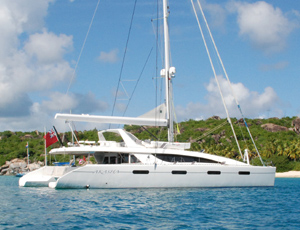 Do you want a extraordinary vacation that is not the same-old hotel-resort on the same-old beach for 10 days?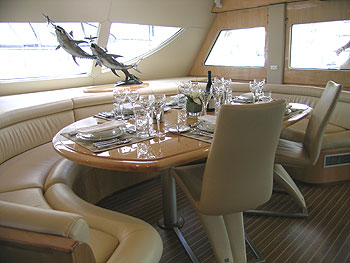 Yes, it is good to find your own beach, but I can show you 8 of your own beaches in 1 week.
Do you wish for cuisine fit for kings, queens, presidents and statesmen?
Would you like to be impressed by the 5 Star service provided to you?
Is it body temperature warm water to swim in that you are after where the waters are a rainbow of blues and greens?
Want crystal clear waters with blazing white beaches that are lined with coconut palms?
Do you desire to be where no one else is, and yet have access to the jet-setting vacationers?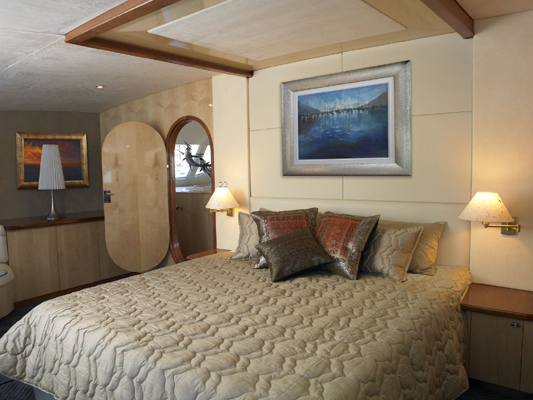 Would you also wish to be in paradise, a word used far too much, but where Mother Nature did her best work?
You do not want to fly hours and hours to get to your destination, right?
Would you like all this for about $2,000-$5,000 per person, per week that includes everything?
Would you like to shop where you have never shopped before?
How would you like to do something very different than anything you have ever done for a vacation?
YES
, we can make all this happen for you. What we have to offer is an extraordinary vacation few people know is available! Imagine being on a private yacht vacation on board your own chartered yacht... where its only you and your guests on board and you tell the captain where you wish to go, what you want to do, when you want to do it. How about having world class meals prepared fresh for you a world-class chef?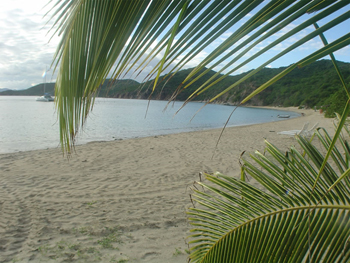 Private yacht charters are completely different from a cruise line vacation where you have a few 1,000 people sharing your space and you have to wait in line - for everything. Your yacht charter goes where you say it should go. Of course, your captain is available to give you suggestions about beautiful bays, harbors, restaurants and shopping spots, night life and white sandy beaches. Additionally, we'll give you many great ideas about where to go, what to see and do, which luxury yachts are the best to book, which has the best crew, and which paradises you might enjoy the best.
Selecting the right yacht broker is critical to assisting you in making your yacht charter vacation the best you have ever had.
Our company knows which month and weeks are the best to be on vacation. Why? because we have been captains for 5 years prior to opening Barrington-Hall over 20 years ago.
I would say to all my guests when they got on board for their catamaran sailing charter "When your trip is over, tell me which anchorage (location) you liked the best". Their immediate reaction was, "Andrew, nothing can top exactly where we are right now!" I would say "just wait until your trip is over"!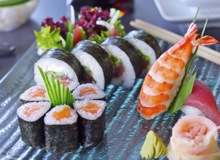 The next day they would say to me without prompting, "Andrew, nothing can beat where we are today." My answer…Wait until your trip is over. The next day, "Andrew, nothing can be better than where we are right now! These places just get better and better." Yes, but wait until the trip is over and so on.
This is where Mother Nature does her best work and it is so different from what all of us expect out of a fun vacation. The impact a family private yacht charter vacation has on the entire family will spoil all of you forever. Many guests say to me, "Andrew we do multiple vacations in each year and this one is by far the best vacation we have ever taken". Now this is one vacation well worth paying for.
You are island hopping in total protection of the deep sea ocean swell, warm sunshine on your skin and different islands to explore, crystal clear waters the temperature of your body, and rainbow fish and coral below the surface to enjoy. Added to this location is a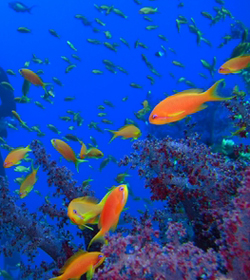 super new luxury modern catamaran. Cuisine is prepared and served for kings and queens, with custom-designed meals to please everyone in your party.
Pastel colored shops set under coconut palms, ideal to shop in a unique paradise, so your daily mixture of activities can keep you here for 2 weeks very easily. This ultimate chartered yacht experience is one you will never forget as it will make memories for a lifetime.
There is only 1 thing that I fully guarantee...this will be the best vacation of your life.
Let me share a little something for first-time private yacht charter vacationers. No one has ever had motion sickness while on one of our charters. To make this yacht charter vacation free of any motion discomfort there are a number of things guests and the captain needs to do.
Make sure your broker is aware of anyone in your party that may get motion sickness.
Bring ear pads, wrist bands and Dramamine with you just to make sure, but do not take the Dramamine pills.
Come with a positive attitude to enjoy this lovely charter vacation.
Plan to be in the British Virgin Islands "Only" for your first sailing/island-hopping adventure. The reason is simply that the 32 islands are set in a rough circle and it is this grouping of islands that protects all of us from the deep sea swell.
Your captain can do a very short motor from Trellis Bay to Marina Cay and stop there for the night.
Private charters usually commence at and end at 12 noon. This means the first day is at anchor for 21 hours and 30 minutes. This gives everyone a guarantee that it is impossible for anything to go wrong in your subconscious mind. Your motion discomfort button shuts down for the whole trip.
Questions? Call Andrew at Barrington-Hall Yachts 954-720-0475 or
contact us
for all your answers.
<< Back to Charter Information