Caribbean Yacht Charters
Barrington-Hall Yacht Broker welcomes you to the Caribbean Islands - a paradise for Caribbean Charter Vacations to make dream vacations come true.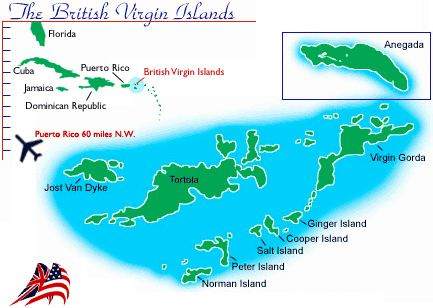 Cruising on a Caribbean Yacht Charter is a vacation in paradise and will be like no other you have experienced. Whatever type of luxurious yachts in the Caribbean you seek we can easily accommodate your desires. We have power boats, catamaran sailboats and mono-hulls. Every Caribbean
power yacht
is fully crewed so that there is always a captain and chef on board to guide you through out your discovery of the beauty and wonders of the British Virgin Islands.
Caribbean Yacht Vacations: Barrington-Hall is a premier charter broker dedicated to providing our clients with the highest level of service. With our decades of yacht charter vacation experience, your choosing us as your yacht broker company is a guarantee that your vacation will be one of the best you will ever enjoy. We understand the mind set of the elite who expect the very best in luxury during a fully crewed charter. Why take a cruise and get a closet for a room and the privilege to stand in line with 2,000 or more other people on a crowded cruise ship? On a private yacht vacations in the Caribbean, you get the entire boat, a personal crew and a unique itinerary designed by you, your pleasures and interests.
A private Caribbean luxury charter will spoil you for ever and you will want to return again and again. Your private yacht vacation's daily itinerary is worked out between you and your captain when you board your catamaran sailboat or power boat, depending on the type of vessel you have chosen. Our main objective as your luxury charter agent is to provide you with current information about Caribbean charters. When you board your private power boat or catamaran sailing vacation you'll a good idea of where you'd like to go, what to do and which delectable foods you'll want prepared by your own personal chef.
Every client receives a charter vacation package containing a sailing guide to the Caribbean. We can also provide you of examples of a day by day itinerary on board your private vacation.
See an example itinerary: British Virgin Islands:
Caribbean Yacht Charters Itinerary
Caribbean Yacht Charters are just one of the many destinations we can assist you with. We welcome your inquiries and charters are available in the Mediterranean, Greece, Seychelles, Australia, British Virgin Islands (BVI), West Indies, U.S. Virgin Islands, French Riviera and other wonderful destinations. When scheduling a private chartered yacht vacation with us you'll choose from a very large list of power boats, mega yachts, sailing boats or luxury catamaran sailboats.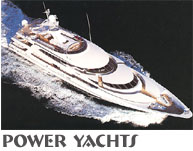 Many luxury power yachts of this caliber are capable of cruising speeds of about 25 mph. A private yacht vacation is one that will create memories for a lifetime.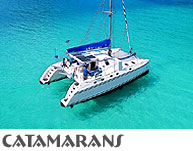 Many catamaran sailing yachts of this type are capable of speeds in excess of 20 knots. A luxury yacht vacation is boat-loads of fun in the sun in and out of the water.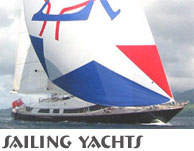 Many sailing yachts are capable of maintaining speeds of over 20 knots. A chartered yacht vacation you will not soon forget.