Chartering Luxurious Yachts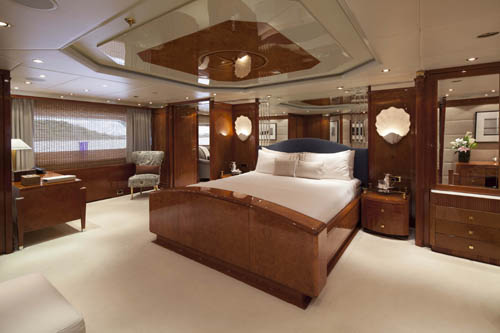 Luxury Yachts are like floating Five-Star Hotels where no expense has been spared.
Today's Super Yachts provide high speed connections, plasma screen TVs with satellite, libraries of films, world class trained chefs that prepare all your meals to your taste and desires, spa/fitness centers, and every one the water "toys" possible like water sport, jet skis, wave-riders, scuba gear, wind surfers and more.
All this luxury typically floats in one in every of the world's paradises, be it the Caribbean Islands, Sardinia, Greece, Italy or lesser known however equally seductive areas like Thailand/Southeast Asia, Australia, South America or Africa. It's a common practice for super yacht to summer in the Mediterranean then cross the Atlantic to the Caribbean and hop between St Barth, St Lucia, St Martin, Bahamas and Grenadines.
Types of Luxury Yachts
There are 3 basic varieties of Luxury Yachts - Motor Yachts (M/Y), Sailing Yachts (S/Y) and Catamaran Sailboats. Barrington Hall has access to 1,000s of luxurious yachts including catamaran sailboats, power yachts and even super yachts with a helicopter on board.
Motor Yachts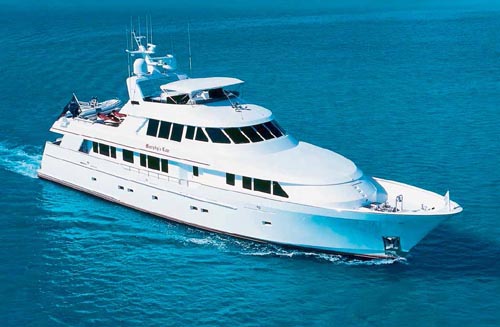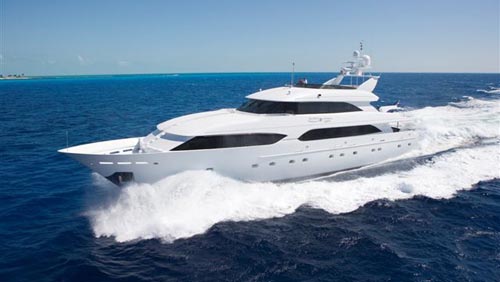 Luxury Yacht lengths generally range from 33' up to hundreds of feet. A luxury craft smaller than 39' is more commonly called a cabin cruiser. A super yacht usually refers to any vessel between 79' and 165' in length while a mega yacht is commonly referred to any yacht 164' or longer.
Sailing Yachts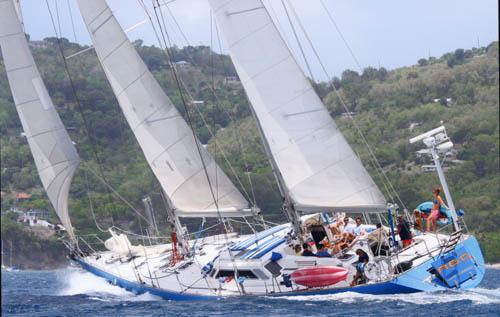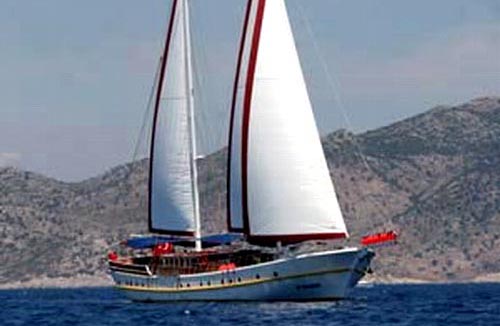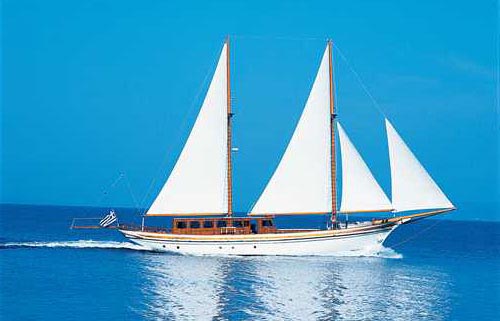 These provide the complete experience of sailing with ever increasing comfort and luxury. Sailing yachts can range in overall length of 40' to well over 98'.
Catamaran Sailboats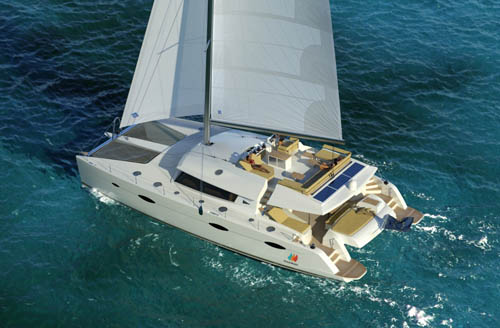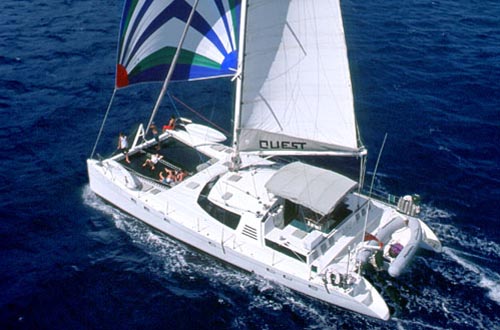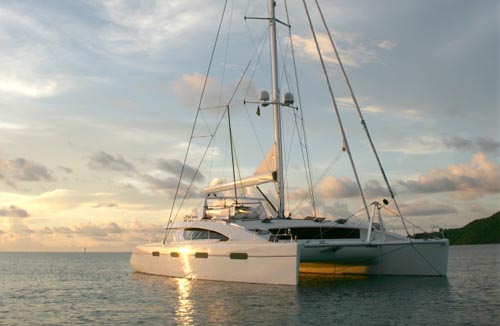 Catamaran sailboat charters are gaining popularity by providing the adventure of sailing with wonderful accommodations, personal privacy and over the top luxury. Catamaran sailing yachts do not "tip" and that makes the cruise smoother and easy to enjoy. With all the open spaces on board you can enjoy nice views from the salon, decks and you are always 'on the water' not stuck in a hotel with a static view.
Questions to ask when planning a private yacht charter:
How many are in your party?
How many cabins are needed for children, adults, teens, etc.?
What would you like to do on your vacation?
What type of yacht do you like? Power yacht, motor yacht, sailing yacht or catamaran sailboat?
What's your budget?
When do you want to go?
What types of activities do you enjoy?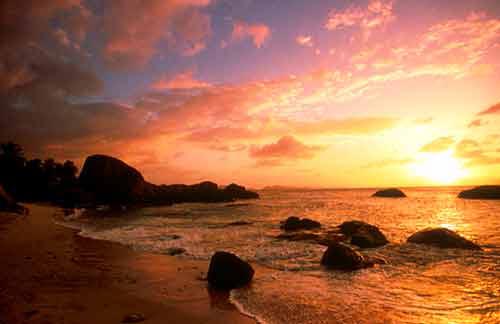 Book Early.
A good rule of thumb is to book your luxury yacht charter 6 months or more in advance to make sure you get your preferred yacht. If you are looking for a BVI yacht charter in the Caribbean for the Christmas, New Years or Easter time frames, it is best to set up it during the summer. Do not set yourself up for disappointment by waiting too long!
In addition to the cost of the actual yacht charter, which includes the yacht rental as well as the crew, you will need to allow for expenses while you are on charter to cover fuel costs, food, dockage fees and taxes. This is usually estimated at 30-35% of the charter.
The yacht industry has adopted a system know in the trade as the Advance Provisioning Allowance (APA). The yacht broker estimates the expenses that may be incurred, depending on your itinerary and adds that up front. This provides a checking account for the yacht captain to pay for the expenditures on your behalf and keeps accurate records. This is a not a profit center for the yacht owner and these expenses aren't marked up. At the close of the charter, you will be provided with a detailed statement of expenses and you will be refunded the balance or asked to settle up if the costs exceeded the initial estimate. Unless you are asking for
Dom Perignon
and
Beluga Caviar
, the APA usually covers those costs.
Normally, you may be asked to pay 1/2 of the yacht rental at signing the charter contract, with the balance due thirty days before the charter begins. Understandably, the charter can't begin till all payments have been received.
Tipping isn't mandatory, however it is customary and at your sole discretion to decide if the captain and crew should indeed receive a tip. Many of our clients tip between 10% and 20% of the costs of the charter.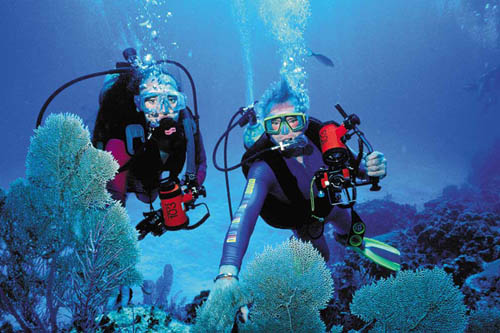 Once the paperwork is out of the way, we'll ask you to fill out a preference form where you will tell the captain what you'd like to do, where you like to go and what your food and beverage preferences while on your vacation.
Stuff happens and you may find yourself in circumstances that may require you to contract your yacht charter vacation. Once there is a fully executed contract you are liable for the full costs of the charter. We suggest that you buy trip insurance, and hope you don't have to use it. We are able to assist you with the insurance should you decide that you would like to insure your trip.
A private motor yacht charter vacation is one of the most adventure filled, yet relaxing vacation you will have in your lifetime. Whether you want a super yacht, catamaran sailboat a power boat we are ready to guide and assist you in the planning and execution of your wonderful vacation. Luxury yacht charters are available in the Caribbean, Bahamas, Mediterranean, Greece and many other wonderful destinations.
Not sure where you want to go or you are not familiar with the best charter locations? May we suggest you call us toll free on 800-478-2029 or outside the US on (954) 720-0475. Of course you can
This email address is being protected from spambots. You need JavaScript enabled to view it.
us with all your questions and we'll get right back you.
Click Below to see many of our fantastic luxury yachts available for charter.
Mediterranean Yacht Charters
Greece Luxury Yachts
Caribbean Power Yachts
Bahamas Catamaran Charters