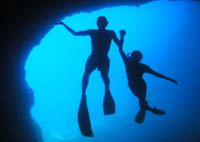 Many will agree that there is no better location in the world for your first private power boat experience than in the British Virgin Islands.

Perfectly situated in a rough circle, these islands are protected from the ocean swell, allowing you to fully enjoy the warm turquoise, gin clear water while basking in the rays of the golden sun. Always within sight of 32 panoramic islands, which means a cruise to the next islands can take just 20 minutes where you will be anchored for the rest of the morning. Imagine every new cay or cove greeting you with white powder beaches lined with coconut palms.

Perhaps, you'll hear the sounds of a steel band playing the song Yellow Bird reaches you after touching all the palm fronds, while you are relaxing on board. You will want to pinch yourself just to make sure you aren't dreaming.

Picture this: you cruise to an uninhabited island and all the concerns of business and daily life gets whisked away as you feel the pull of the tropical islands. Peaceful, alluring, beautiful, and deserted. You begin to think - what job'? Keep that thought in the forefront of your mind and you will totally enjoy your luxurious yacht vacation while getting every penny's worth of what you have paid for.

You might want to pinch yourself just to make sure you aren't dreaming.

Here's a Top 10 List that let's you gauge the quality of vacation you want to take with your family.

1. Being 'present' and enjoying spending time with your family.

2. Your luxury power yacht feels like a mansion that moves to where nobody else is, anytime you want to go.

3. You feel like it's the best vacation you have ever had.

4. You have forgotten what day it is.

5. You feel closer to your partner and remember why you got married in the first place.

6. You could really get used to having a staff catering to your every need 18 hours a day.

7. At the end of the day the kids are too tired to watch any TV or play video games.

8. The chef on board is creating dishes that exceed some at your favorite restaurants.

9. The kids are having a blast and your partner is all smiles.

10. Your brain's on vacation, too. You haven't checked with the office or read your email.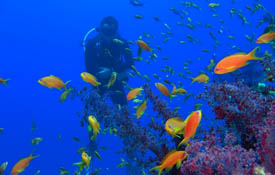 There is something for everyone in the Virgin Islands including snorkeling, scuba diving, fishing, swimming, sunbathing, ocean kayaking, wake boarding, paddle boarding, water skiing, shopping, eating local cuisine, enjoying a few tropical concoctions while reading your favorite book under a coconut palm on the beach and frolicking with the kids.

Your vacation can be as active as you feel you want it to be as it is you who sets the pace whether its laid back, adventurous, or a combination of both.

So, how can you have an ultimate vacation experience on a power yacht?

Start here by watching this video that makes you want to go on vacation now! Click Here

The cuisine is prepared fresh daily and is custom prepared to suit your individual tastes. You chef and stewards are well trained in pairing wines with scrumptious foods and deserts and the service is impeccable. How about you ending your yacht charter by taking a helicopter ride during the day with you and your family for a bird's eve view of this tropical paradise? Just imagine how gorgeous those islands will look from the air. That night after dinner a fireworks display is planned that goes on for 15 minutes or more.

We at Barrington-Hall Yacht Brokers have access to most luxury yachts available for BVI charters and all other charter destinations around the world.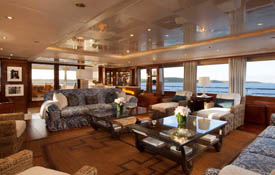 We've prepared two virtual tour videos. One for the 178 Feet super yacht Starfire which is on the high end of charter vacations with a captain and crew of 12 on board to serve you.

The next tour is an enticing video of the classic motor yacht Flame. The Flame is a fully restored and retro-fitted 65' power yacht piloted by an exceptional captain and has a wonderful chef on board.

We represent over 1,000 luxurious yachts for your pleasure. We offer yacht charter services from all of the major charter regions worldwide including the Caribbean, Mediterranean, Greece and Bahamas. Call 800-478-2029 for personal attention – to every detail. You can start your yacht charter search Here