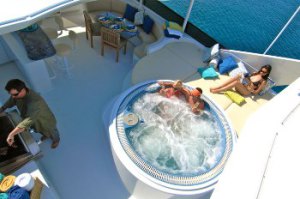 Sleeps 9 Guests in 4 Private Staterooms
Motor Yacht FREEDOM - Broward 120
You have just found one of the industries top high-end luxury power yachts for charter in the BVI and Mediterranean with superb captain and crew to match this high-end lady.
There are not enough adjectives to correctly describe the luxury motor yacht
Freedom 120
plus one of the big aspects of is her chef Joseph Styles. To appreciate how brilliant Joseph Styles is, you need to know that every year I travel to Greece,
Monaco
, Genoa Italy, Antigua and the Virgin Islands to inspect the world's top charter yachts.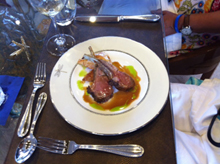 I am invited to enjoy
lunches and breakfasts
on the largest and smallest charter yachts. In
Greece
I am often asked to be a judge for their annual chefs competition, so when I say that no chef has every impressed me more than Joseph Styles it means he is exceptionally good when it comes to fine cuisine.
Over and above all this pomp describing a true champion her rate is exceptionally keen at $45,000 plus expenses for 8 guests. It is also unusual for any power yacht to have an all-inclusive rate and when in the British Virgin Islands cruising the islands guests can elect to enjoy an all-inclusive rate, of $64,500 all-inclusive for 2 or 9 guests.
Questions?
Call today on 800-478-2029 or +1 954-720-0475
If you and your family (or friends) would like to enjoy your ultimate experience on board a super large 120 foot
luxury power boat
than you have found the perfect yacht with the perfect crew boasting the perfect price.
Magnificent designed fabrics draw you into your spacious stateroom after a wonderful day snorkeling, diving, exploring, or just reading a book.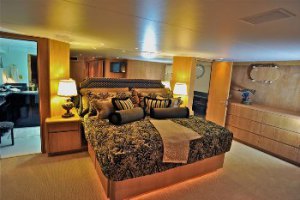 Whether at the end of a full day of sunning, diving, kayaking or just relaxing, entering your spacious stateroom is a treat all unto itself.
Exquisite designer fabrics lure you into the custom-made bedding and comfy pillows. Well-crafted oak cabinetry and beautifully lit interior walls create a warm and inviting ambiance on board
Freedom
. She has a table in the main salon that I cannot keep my eyes off, it is a glass table and an octopus in color holds up the table, so some artist was exceptionally smart with this table.
Watch this video for a private tour of the luxurious motor yacht
Freedom
. Click on the image below and it will immediately begin to play for you.
Click here to watch Video
Motor Yacht FREEDOM - Broward 120 Charters
Need a break from the sun and fun? With the high speed Internet connection on board you can watch your favorite TV shows or plugin your iPod and lie back and just chill out. Make sure you update your
Facebook
page letting your friends and family see all the great photos you've taken!
Unwind by stepping into your spa-like bathroom with its modern vanity and full-size shower. Perhaps after some time in the Jacuzzi you'd like to wrap yourself in a thick cotton robe, have a cocktail and relax.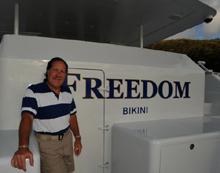 Captain Matt Doudrea is an affable and engaging man that has assembled the best crew to serve his guests and keep the
luxury yacht Freedom 120
in tip top condition.
The first aspect that hits guests when they board is the crews bright unusual uniforms, this is elegant and also casual. I am very impressed with their 2 different uniforms. Their motto is "
Casual Elegance, Southern Hospitality
" and this elegance and hospitality seems to drip from Captain Matt to every crew member, so well done Freedom you have already set the tone for all guests ultimate experience on board.
Joseph Styles, was voted 'Best Chef at Show' in 2011 and his mastery in the kitchen is legendary. Well I am not surprised Joseph Styles was voted the best chef on the show, his talent has already been discussed above. You may have a special request, or favorite dish? Kindly feel comfortable to tell chef Joseph and he'll make you deliciously happy!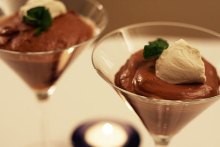 How do you feel about food pairing with great wines? You are guaranteed to enjoy every delectable dish he prepares for you.
Your chef's motto is 'Simple food prepared to perfection is the mother of all foods." OK that's good enough for me. One more accolade for your chef Joseph Styles, he won the top award for "The Best Entree in the taste of
St Croix
2010." Now you know you are with the best.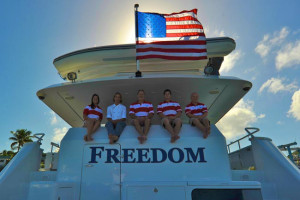 Five professional crew are on board to service guests.
Stewardess Jennifer Gramer: This lady attends to all the interior details of the entire yacht and reports directly to Captain Matt, all the staff except the first mate and the chef are directly under her command. Here is a lady who has been all around the world with her unwavering smile, she is loved by all, unless one bed is not turned over correctly, then expect that raised eyebrow.
"We want our clients to have fun, relax and enjoy every moment while on
Freedom
. I take great pride in providing that personal touch that makes clients feel special and well cared for."
Would you like the ultimate Caribbean Motor yacht charter, one that is impossible ever to forget?
Then it is the luxury motor yacht Freedom you are after and to reserve call Andrew on
800-478-2029
.
Eating might be one of the best activities on board
luxury yacht Freedom
but hardly the only one available for you to enjoy while having fun in the sun.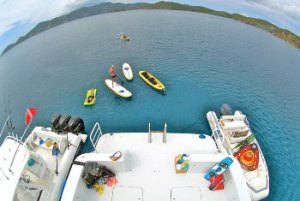 Toys on board
Freedom 120
include a 37' tender powered by 90 hp motor, tubes, floating mats, fishing gear for 6 guests, knee board, wake board, water skis, kayaks, snorkel gear for everyone, and various board and beach games.
Although
scuba
diving is provided for certified divers only, lessons can be arranged for those wanting to learn.
On board
Freedom
, they teach basic open-water instruction or perform certification dives if you have completed the confined water portion prior to your arrival. For any other scuba diving specialties, please inquire.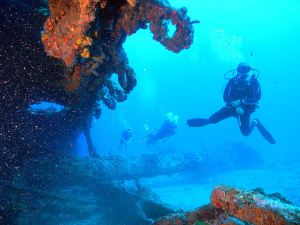 In addition, the crew offer underwater video classes as well as photography. Plus, they have the capability to provide video services chronicling your underwater adventures while on your yacht charter aboard
Freedom
.
Click here
to contact us about luxury yacht vacations on the 120' Motor Yacht Freedom Or call us Toll Free:
800-478-2029
or 1+ 954-720-0475
FREEDOM 120 (M/Y) Yacht Charters