Shoveling snow or basking in tropical sunshine. Where would you rather be?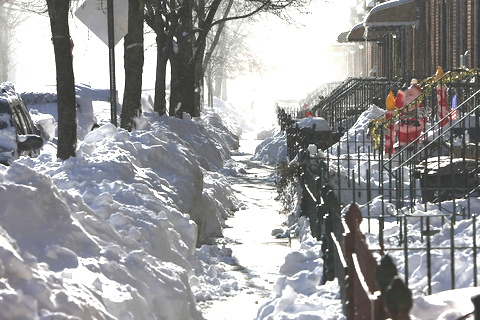 If you live in the 'Snow Belt' you may feel that Winter seems to come faster and lasts longer ever year. Cold weather and its inevitable snow, sleet and freezing rain is around the corner. By February you might well be ready for a place where its warm and the sun still shines during the day.
You work very hard to earn your money.
When it's time take a vacation you want to have an
ultimate experience
where you get great value for your money, too. Learning how to make the best use of your limited time off is vital to resting your body and soul. It will be very hard to relax and enjoy yourself if you feel that you have be mislead and spent your money unwisely.
Ideally, you are able to take vacations in the summer to get away from the city, its heat and breaks from the brutal winter to thaw out!
Regardless of when you take your vacations, getting back to the 'real world' always come too soon so you'll want to have had a great time and be refreshed to take it on again.
Warm waters, glorious sunshine, lovely people and where the only thing that's cold is the ice in your tropical drink. Imagine basking in the tropical sun on the deck of a Caribbean catamaran or motor yacht imbibing an adult beverage like a
Painkiller
or
Corpse Reviver
in February. Oh, yeah!
You may want to consider starting today and planning a great escape to get away, far away from that frozen hell you know is coming. Where to go and what to do might be a great place to begin your search for an ideal break from the rigors of work and winter's arctic blasts. Have you ever considered escaping on a
yacht charter
vacation to the
Bahamas
or Virgin Islands?
It sounds like a grand idea, yes? It can be an easy first decision and really the only other one to make is to select the best yacht broker to assist you in the planning and execution of a perfect get away from Winter.
You might be inclined to call a travel agent who is a jack of all vacations, but a master of none and probably has little, if any experience in luxury motor yacht charter vacations.
The principals of
Barrington Hall
Yacht Charters were captains on board their own Caribbean catamaran for 5 years before they became landlubbers again and started one of the first yacht charter brokerages in the
British Virgin Islands
.
Since 1995 we have had the pleasure to work for many, many satisfied clients.
You have enough stress in your life and you don't need more of it when you're planning to go somewhere to get warm and be stress-less. Let us reduce the amount of stress in the planning of a private crewed yacht charter vacation.
It is an simple as calling us on
800-478-2029
and letting us help you create a dream vacation by identifying where you'd like to visit and what you might enjoy doing (or not doing!) while you are in paradise.
We at Barrington Hall know to listen and then guide you towards the motor yacht and crew team to best suited to meet you wants and expectations.
The world of private luxury
motor yachts
is in a constant state of change: crews change, yachts in charter change, ownership changes as well as and the destinations change. Placing you with the right crew, the right yacht and the right location for your time of year needs to be fully understood by your personal yacht charter company.
There are several high-end luxury motor yachts including the Bahamas power yachts the 121'
Olga
, Sun Ark 120', Miracle 115', the Lady Sharon Gale or
Milk and Honey
.
If you'd like to learn more about yacht charters in the British Virgin Islands we'd suggest taking a look at the 120'
Caribbean Freedom
,
Sherakhan
at a whopping 226' and La Bella II at 120' which is the sister ship to
Sun Ark
.
The rates for these luxury power boats can give some people sticker shock and could be higher than some guests are looking to spend for a one week yacht vacation.
Yacht charters
are available that are less expensive and we are happy to suggest other types and lengths of yachts.
In 1995, when we first started our yacht broker service, we could not understand why we were the sole yacht broker taking interior pictures of all the
private yachts
that we boarded at all the yacht charter shows that we attend each year.
We feel that its important to inspect the yachts ourselves, meet the crews, captains and experience first hand the atmosphere on board these luxury vessels so we can properly present them as an option for your consideration. Every yacht is different regardless of whether its a
motor yacht
, catamaran or mono-hull sailboat and it even has its own atmosphere and unique personality.
Sadly, today most of the yacht brokers do not have real yacht experience and have not even been on the boats they might suggest to you.
Yes, it requires dedication, travel monies to be spent and extra work for as a charter professional, yet we feel an obligation to our clients to be 100% sure they get the best yachts, the best crews that include a world class chef. Pictures taken 10 years ago will not represent today's condition of a yacht.
We go the extra mile to ensure that you are getting the most value for your dollars and will appreciate your consideration of Barrington-Hall to represent you as your
yacht rental broker
. Our company is not biased towards any one yacht and our services are free to our clients because we are paid by the owners of the yachts only when a charter is booked.
Unlike the commercial cruise lines which operate on its schedules and programmed destinations, every yacht charter vacation is unique to the client requesting one. Clients select the boat, ports of call, departure and arrival times. You are in charge and as such you get to create your own
itinerary
of what to do, where to go, what to do, when to go there and even a personal chef prepares the foods you like.
Everyone who is fortunate to be able to afford this level of luxury have their wants and needs that will make their yacht charter vacation a unique experience designed to their own liking. For these reasons, we personally select 2-3 yachts and present them to you so your can choose what boat will best met your expectations.
Celebrating a special occasion like a 'big' birthday or anniversary?
Maybe you're considering a corporate incentive or giving yourself a rare opportunity to escape, Barrington-Hall will be delighted to arrange unique events and entertainment to enjoy while you on your yacht charter.
In the past we have planned fireworks displays, steel bands,
Gumby dancers
, real treasure hunts, outings for a special needs children, or an occasion for the "boys and girls club" in your area. Barrington-Hall has done all of this in the past, and we plan to keep on doing this for many years come.
You want it? We will make it happen.
For most of us, a private yacht charter is often during the Summer in the
Mediterranean
, Winter in the
Caribbean
and yet, as the industry continues to bloom, there many more destinations being made available opening on various types of vessels that allow us to provide ultimate experiences and add other aspects to private luxury
power yacht
charters, such as the new and modern
luxury catamarans
.
Not long ago, very few of us ever offered our clients a charter on a catamaran, but now the advances made in the design of catamarans that sleep 10 guests today have many qualities not found on board 120 foot power yachts or even larger vessels.
Catamaran sailboats
are usually half as wide as they are long which eliminates what is known as 'keeling' which really means 'rolling' and makes for stable and smooth ride.
Consider the new 76 ft Matrix-built luxury Virgin Island catamaran called
Akasha
.
In her master stateroom is a California King sized bed within its spacious cabin, which is larger than almost every master's cabin on yachts up to 110' in length, and certainly more luxurious.
Akasha has walk around beds in 4 queen cabins, is an incredibly smooth and stable sailboat that is inviting, airy and spacious.
This luxurious Caribbean catamaran is considerably more comfortable that any mono-hull vessel due to much narrower widths (generally about 20% of its length versus the 40-50% ratio of catamarans). Caribbean catamarans like the
76' Akasha
sleep 10 guests in cabins with private baths, showers and vanities.
The 70'
Aletheia
is brand new and just came into charter in June 2013 and the
Marmot
, Shellette and the 82'
Magic Cat
are still favorites for Caribbean catamaran charters.
We often recommend Best Revenge,
Zingara
and Wanderlust as they too are stunning boats. Wanderlust is one of the top high-end catamarans and was chosen by none other than '
Sir Paul McCartney
' and his family for their catamaran sailing vacation.
Barrington-Hall began with being the one and only company in the world that provided charter guests with an example itinerary in a visual format.
This is may be a small distinction, but over the years we have found that clients truly enjoy getting to see photos of where they will be and provides our guests the opportunity to learn about the destinations they will be visiting on their yacht charter vacations. We can also provide
sample itineraries
to assist you in creating your own personal schedule while on your charter.
You may well find that we have as much, if not more experience than the captain you'll spend vacation with.
Make sure to ask your captain to take you to see the two seventeenth century cannons laying in about 11 feet of crystal clear water. This is just one of the many treasures that can be found in
diving
in the waters of the Caribbean while on a BVI yacht charter.
Further, because of our extensive knowledge of the Bahamas and
Virgin Islands
we can suggest to you when is the very best week in the year, or the very best week in the month that will make your holiday that much more enjoyable. In over 60 years, we have never heard any travel agent tell us which is "the" very best week of the month to consider while being on vacation.
We gladly do this for our guests and will happily explain our 'science' on how and why we recommend certain times of the year. Just another reason for you to move
Barrington-Hall
to the top of the list of companies to book your ultimate private yacht charter holiday any where in the world.
During the summer months there are yacht charters to be had off the east coast of the United States in and around
Martha's Vineyard
, Block Island and Nantucket all of them commence from Newport, Rhode Island.
A sampling of the luxury power yachts chartering in this location are the 178'
Starfire
,
Starship
with her helicopter on board,
Watershed II
, Murphy's Law and the 230 feet
Motor Yacht Reverie
.
We've prepared several video tours of some of our luxury yachts available for charters. Starting with a introduction to the luxuries you can expect to enjoy while on your ultimate yacht charter experience presented by Barrington Hall's CEO and Founder, Andrew Buys.
Experience the life on board the 178' super yacht Starfire.
Luxury power yachts to rival Starfire are Christina O, Esmeralda and Sherakhan.
Here's a look inside the luxury catamaran sailboat Flow, a 59 feet Luxury Catamaran
For additional information or to book your vacation in the Paradise called The British Virgin Islands, call us on
800-478-2029
or send us an
This email address is being protected from spambots. You need JavaScript enabled to view it.
with your comments or questions.