Greece Yacht Charters

- World Class Cuisine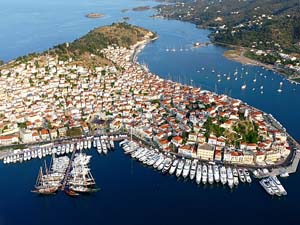 At most annual Greek boat shows, they allow us to take pictures of all the chefs at the show; this is a wonderful Greek tradition. Then at others, it is the individuals that are photographed. We have all the different methods that the
Mediterranean private yacht
charters provide when it comes to their wonderful cuisine.
Some 70% of these chefs on board are also
Sommeliers
, so knowing who they are is important for the guests especially if they love fine wine.
The most impact I have noticed over the years in wine in
Greece
is that many of my clients have shipped back Greek wine to the States, and I can go into detail about that; but none have shipped wines back home from anywhere else.
Greek cuisine
Each year when I plan to go to Greece, I get goose bumps knowing I am about to order a plate of octopus and calamari, because enjoying octopus in Greece is like biting into a soft tasty cloud.
The Greeks just know how to cook octopus and calamari. As visitors to Greece, we are all there to experience the different cuisine, people, and enjoy their different ways of approaching life.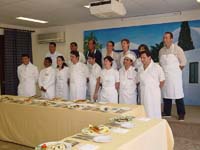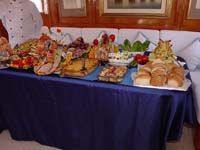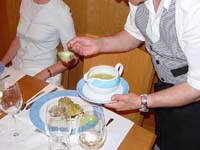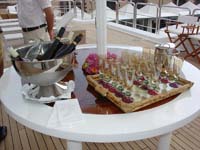 Being on board a private
crewed charter
yacht simply makes every aspect that much more enjoyable.
I have seen vegetables I have never seen in my 60 years of life. Many fish dishes are provided, like a plate full of one-inch long minnows, and they are so tasty. Then the next dish is 2-inch long
minnows
, and that is even more tasty. The way their professionals cook food is vastly different from how we do it, and it is so good. The Greek wine is magnificent.
Greeks just do things differently; remember, they are the cradle of civilization.
For their annual boat show cuisine competition, all the chefs have to bring their prepared meals to one table, which you can see by the pictures provided.
Generally there are 5 or 6 judges taken from all aspects and walks of life. The judges first judge each meal by the presentation and setting of the meal.
Once that is done, each judge can taste each individual meal and make notes about the texture, the smoothness, how different flavors have impacted a particular meal.
They are allowed to sip various wines as well. All their scores are tallied and the winner selected, with second place and third place for different settings. The cuisine is a very special part of Greece power yachts as well as the service they offer our guests.
Today the top service for all
Mediterranean power yachts
is Greece, so in the past they followed everyone's example, but today they lead the world.
Our company concentrates on Greece yacht charters, with our guests being under the Barrington-Hall wing when they land in Athens until they board their airline flight home.
All your crew on a Greek motor yacht charter speak English so there is no language barrier and their cuisine speaks to everyone.
Would you like to take a pictorial tour of an itinerary of visiting Greece? We've created two such tours for you..
Saronic Gulf Itinerary
and the
Cyclades Itinerary
My favorite quote by Henry Miller - "
Marvelous things happen to one in Greece - marvelous good things
."
Barrington Hall Yacht Charters believes in prompt personal service providing expert insights into crewed yacht charters and catamaran sailing vacations. All-inclusive private yacht vacations on luxurious Catamaran Sailboats and Motor Yachts in Greece.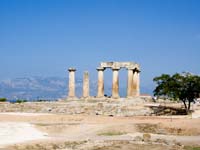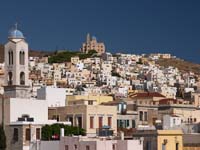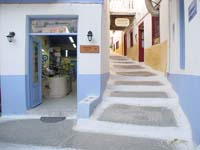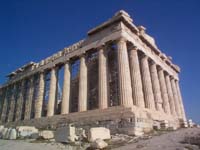 Got questions? Kindly contact us on
800-478-2029
and receive straight forward, unbiased advice based on first hand experience, and extensive local knowledge. We will listen closely to your wants and provide you with the most appropriate boats to charter for you to have a great vacation all the while creating memories that only a private charter experience can make. Luxury yacht charters on catamaran sailboats, power and sailing yachts available in Bahamas, Greece, Caribbean and Mediterranean for the ultimate yacht vacation.
<< Yacht Charter Cuisine