Catamaran Aletheia

70' Luxury Catamaran - World Class Cuisine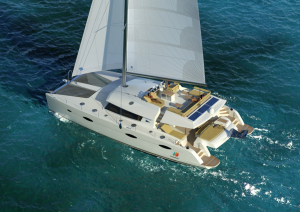 Captain Donald and Audrey Harper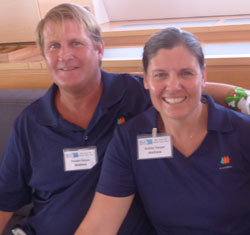 Captain Donald and Audrey are a dynamic duo and their combination of talents and personality with be there to ensure that you enjoy yourself immensely while on your private Caribbean charter yacht vacations.
To me, they are the number one captain and chef team in the Caribbean today. Donald attends to the details as well as the entire experience guests expect. I have heard people describe him as vibrant, full of zest with superb hosting skills, he's funny and interesting, too. All are all true and accurate, but the aspect I like about these 2 yachting professionals s is the fact that not one of my guests has ever said anything negative about them.
I have also enjoyed many meals created up by Audrey and I have two words to say: "absolutely perfection".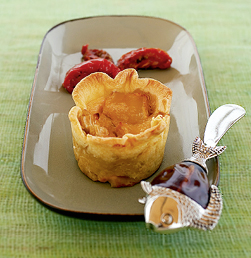 The service on board
Aletheia
is provided by 3 well-prepared professionals who makes everything runs smoothly from day one. We want the guests arrive home remembering that their experience with these 3 people was something very special.
Audrey is a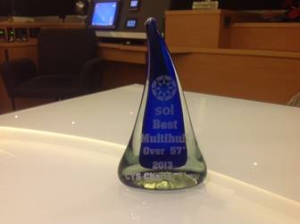 cuisine queen and has a flair for customizing guests' meals to suit her guests, but she loves to bring in a surprise meal once during the guest's vacation.
Winning best boat on show is what these 3 heroes do, and 2013 was a year of awards. Chef Audrey won the 2nd prize at the St. Thomas Boat Show 2013 during the culinary competition.
Audrey is also an offshore Captain and PADI Advanced Scuba Diver; she is hands on with boat handling. She holds honors degrees in several fields of management, law, and education, as well as computer science. Chatting with Audrey is like being in a warm Caribbean breeze – you just don't want it to end!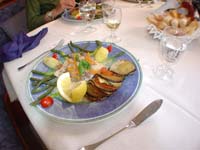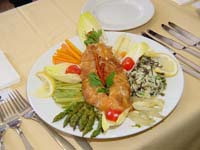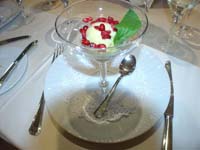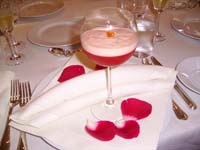 Kyle Harper, their nephew, is also assisting with daily tasks on board. So if you are looking for the perfect Caribbean crewed yacht charter with your friends or your family, then Aletheia is my number one selection. An
Aletheia
color brochure can also be mailed to you by calling us toll free on 800-478-2029.
Aletheia sleeps 10 guests in 5 suites.
Here is a
video
of Donald and Audrey on board Flow catamaran, which they have been on board for the past year while waiting for Aletheia to arrive. Aletheia is the new big sister of Flow and is everything that Flow is but newer and with considerable more space
So enjoy this quick 3 minute video about the Caribbean catamaran Flow and see for yourself what you can expect to enjoy while on a BVI crewed catamaran sailing vacation.
Click Here
to watch now.
<< Yacht Charter Cuisine