Catamaran Akasha

76' World Class Caribbean Catamaran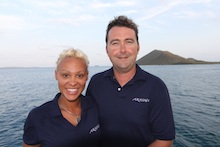 Captain Harvey and Chef Cara Lillis-James
Akasha
chef Cara Lillis-James named the Best Chef at the show 2012.
Cara Lillis-James, 28, completed a Performing Arts Degree in London, followed by an English teaching qualification in Egypt. She left England for sunnier surroundings and pursued a career in diving in Thailand. Cara finally settled into a culinary career, training at the
Ashburton School of Cookery
and the prestigious
Ritz Hotel in Paris
.
Her passion for originality, combined with French training, produces astounding culinary masterpieces. Oh yes, the smile on her face just tells you that whatever cuisine reaches your plate will be awesome,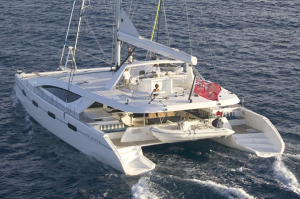 and coupling various wines with different meals is what Cara does. Vacationers are always delighted with the exceptional quality of the cuisine available on board the catamaran Akasha. This award winning chef will cater to any special requests or dietary requirements and will even create an exciting menu for children. A fine wine goes hand in hand with fine food and Akasha carries an excellent selection of house wines and will happily source any special requests.
Catamaran Akasha
's master cabin never fails to impress with cabin windows running the entire width of the vessel providing stunning panoramic views of the beautiful clear blue Caribbean Sea. Catamaran Akasha truly is top of the line and is unrivaled for the ultimate in luxury Caribbean yacht charter vacations.
Thinking of a Caribbean Catamaran Charter? Akasha is the ultimate is luxury, relaxation and comfort. Contact us today about this
Catamaran charter vacation
Captain Harvey is polite, charming and the driving force on board
Akasha
; what a wonderful team this crew makes.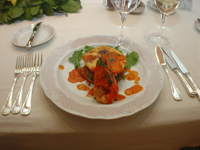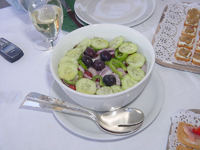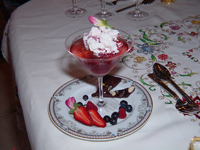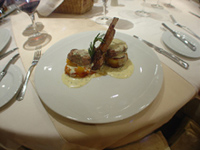 Take a tour of Akasha by watching video below
Accommodations on board catamaran Akasha have been designed to meet the exacting requirements of her owner in terms of space, luxury and style and no expense has been spared in achieving these objectives.
Four double guest cabins, together with a magnificent owner's stateroom, accommodates 10 guests in extreme comfort.
<< Yacht Charter Cuisine