Catamaran 'Aletheia' for Sailing Vacations
The best captain, the best chef, the best deckhand on Aletheia Luxury Catamaran
If you want the newest and best catamaran yacht available for your sailing vacation, then look no further than the brand new 70' ALETHEIA Luxury Catamaran.
It is but a few times in life that we get to meet very special people. Well, Donald and Audrey, your captain and chef, are these special people and are the ones you'll want to make sure you have during the catamaran sailing vacation of your life.
Donald and Audrey will take you to secret coves and uninhabited islands where you are the only people for miles and miles and prepare
epicurean delights
for you at every meal all the while keeping you busy with fun, sun and adventure everyday of your private yacht vacation.
Within 5 months of launching ALETHEIA Luxury Catamaran, they can already boast about receiving the following accolades for excellent yacht, fine foods, impressive boat and food presentation.
Let's start with the best!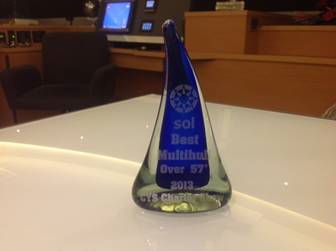 The best multi-hull on show over 57 feet, November 8, 2013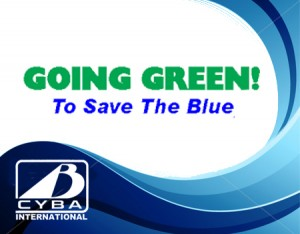 The most eco-friendly catamaran charter yacht on show,
Antigua Boat Show December 2013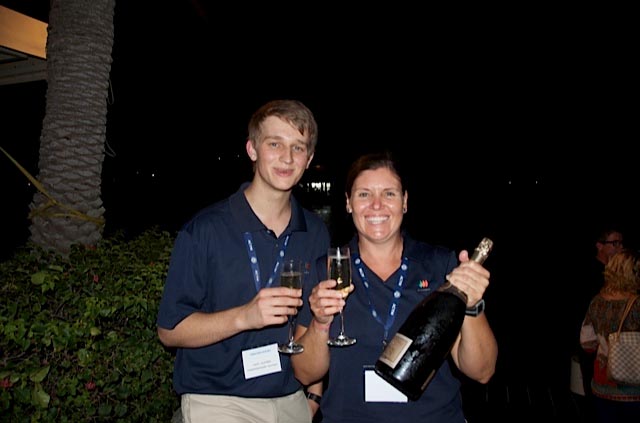 The best organic table setting under 99 feet. December 4, 2013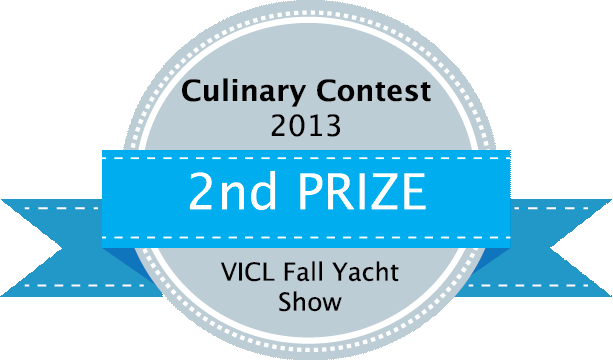 The
second place culinary position
at the popular US Virgin Island Boat Show, November 11, 2013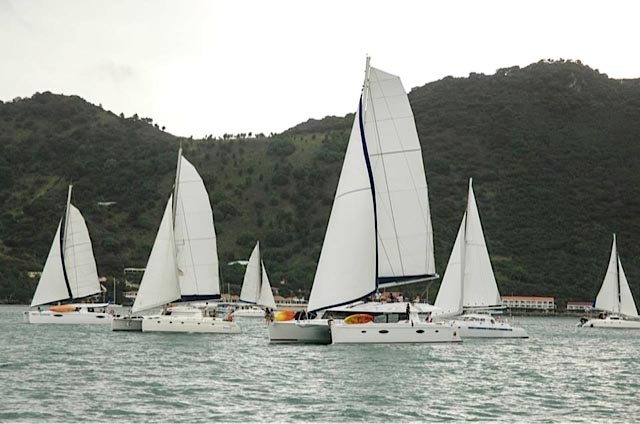 The second fastest and 2nd position at the St. Barts World Cup
Fountaine Pajot Rendezvous Race.
View up to date details and rates by clicking here >>
Caribbean Catamaran Sailboat Aletheia
All these accolades are magnificent to earn, but far more important than all these well-deserved praises is: What are the captain and crew like?
These well-won accolades come from hard work, looking at every detail, cleaning where there is zero dirt and doing it because it is a pleasure to do correctly. Character comes to mind with each of this crew, integrity, commitment, honesty, charming, fun to be with. All these points do make this yacht charter captain and crew the best in the entire Caribbean today.
If it is the top luxury
BVI catamaran charter
yacht you seek then Aletheia is the one for you.
Click Here to Charter This Yacht
When my clients call me when they are still on board Aletheia during their charter to say, "Andrew, thank you sooooo much for suggesting Donald and Audrey to us. When I get home I will call and make firm arrangements with you for next year". On several occasions already they get home and called me within 3 days to make plans for their next sailing charter on the Aletheia.
Yes, it is always easier to keep a brand new 70-foot leader of the fleet in a nice clean condition, but only the very best captain and chef teams get those catamarans. You would never find a captain and chef team on this high-end vessel who does not have what it takes to do perfect charters for our guests.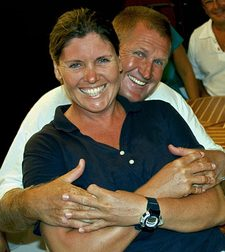 Donald, Audrey and Kyle are the perfect " Luxury Ferrari's" of our industry, so if it is the best you are after, call Andrew for a Caribbean sailing vacation that you will always remember while chartering the 70' catamaran
Aletheia
.
Barrington Hall Yacht Charters is a premier luxury yacht charter broker. We focus our attention on the elite whose mind set that demands the very best in luxury while on board a fully crewed yacht vacation.
Like what you've seen? Call
800-478-2029
for assistance for planning your ultimate vacation on a luxurious yacht charter in the
Bahamas
,
Caribbean
,
Greece
or the
Mediterranean
.