Luxury Yacht Charters

In this Issue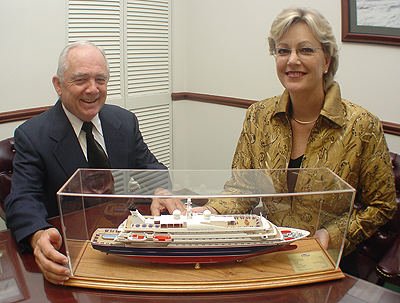 D
ear passionate travelers and friends,
The Barrington-Hall staff listens to all your requests and ask the right questions to learn what you and your party enjoy doing during the day and at night. We can guide you to the best location on board the best charter yacht with the best captain and crews available. There are crews who love children, there are crews who prefer adults, there are all types of people that operate yacht charters and we feel that it is our responsibility to visit charter boat shows all around the world in order to personally meet the crew and to inspect the yachts. Absolutely unique to Barrington-Hall only is the fact that we have visited all the luxury yachts will recommend to you. Additionally, we have taken pictures of the interiors of all the yachts for you to see the level of luxury you can anticipate.
Our guests will always get to see exactly what they will be getting before their yacht charter vacation even begins. We want you to be comfortable in knowing who your crew will be to make sure its a perfect match. It is vital to us that our guests are provided with the very best luxury yachts in order to experience the ultimate vacations.

Top

I
s Is it still cold where you live? Are those snow plows working overtime? Has the baby still got the flu? Is the dog unhappy?
Take a British Virgin Islands charter, where the water is always warm, and the coconut trees are caressed by the white coral sand at their roots. The sun, unhindered by clouds, gives life to green palm fronds and warmth to the tropical waters, bringing the coral and teeming fish of the Caribbean to life. The pirates of the 1700's must have realized this or they would have pillaged Alaska instead!.
Take off those ear muffs, get out of those heavy wool clothes, stow away your gloves, put away the snow boots and make your escape to the tropical and warm weather on board a luxurious yacht in Caribbean. Mother Nature's good side is bright and beautiful; her welcoming arms are ready to embrace you and your family.
What is holding you back? Where would you prefer to be right now? Shoveling 3" of 'partly cloudy' or basking in the tropical sun in the Caribbean Sea? Come and 'Rock the Boat'!.

If this is where you have to snorkel, then it means you have not called Barrington-Hall Yachts to speak to Andrew.