Luxury Yacht Charters - Bahamas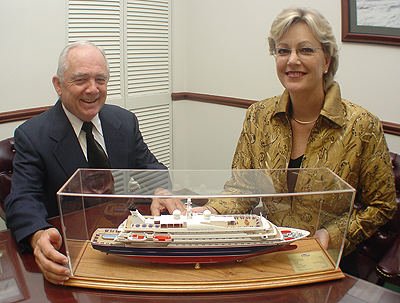 D
ear Passionate Traveler and friends,
The Barrington-Hall staff knows exactly how to listen to all your requests, ask questions to hear what you and your party enjoy doing during the day and at night. Then and only then can we guide you to the best locations for charter. This month we are featuring the Bahamas.
We are showing a sample itinerary. These are just some of the many islands and anchorages that you may visit on your charter in the Bahamas.


Top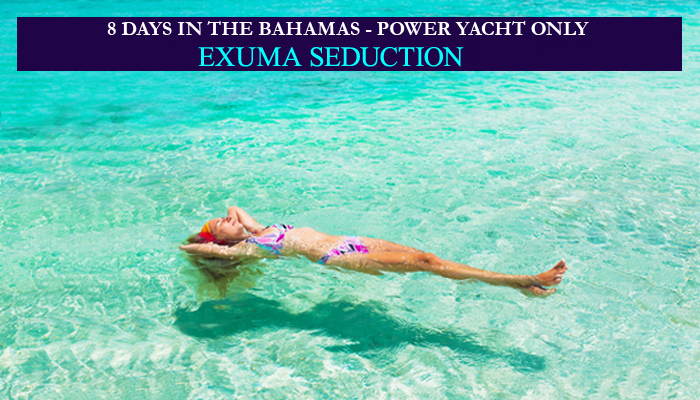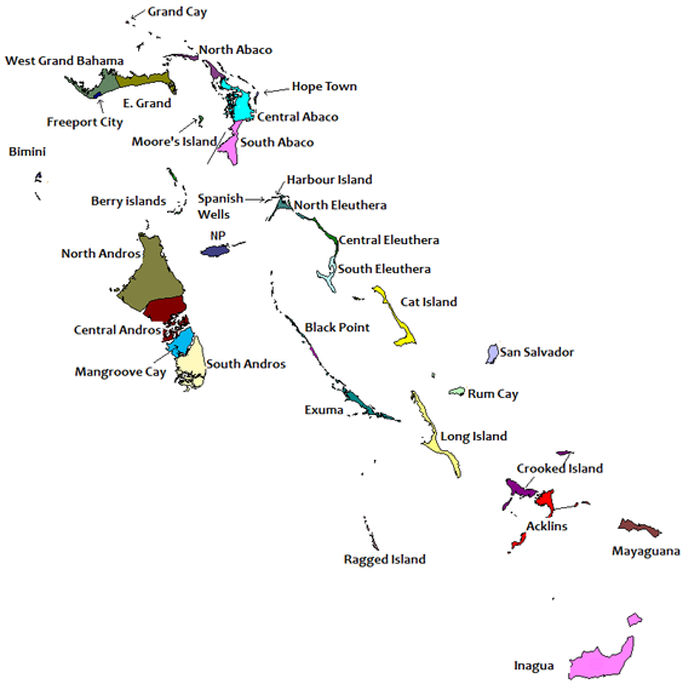 T
he Bahamas, a stone's throw east of Florida and north of the Caribbean, have some 200 islands for you to explore. Shall we take the Exuma Islands as an example for this trip into paradise? These islands are where cruise ships do not go, so expect to be the only vessel anchored in paradise at many of these cays and islands. Expect footprint-free white beaches and crystal clear water to snorkel in.
Nothing is written in stone, so you can change your itinerary at any time, but this is a good one. Commence and end in Nassau. It also allows opportunities at the beginning or at the end of your charter to spend one, two or three nights at Atlantis Resort and Casino. This example power boat cruise itinerary is a total of 232 miles.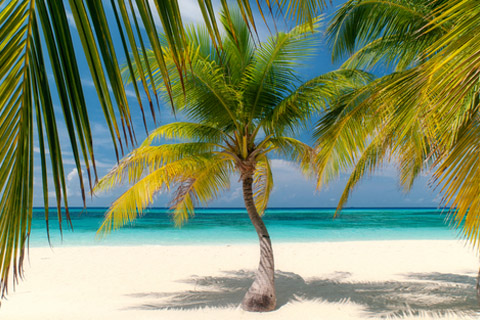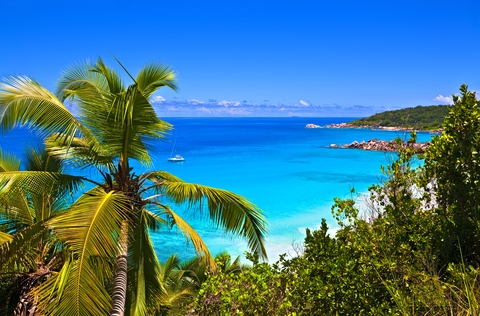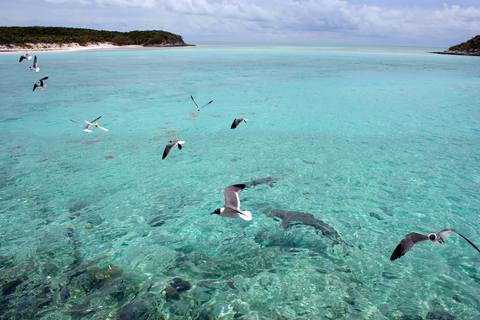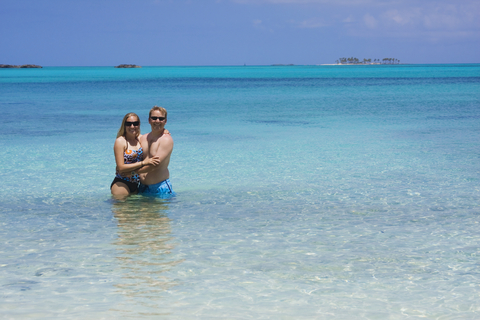 DAY 1 - Nassau to Harbour Island
45 nautical miles.
All water sports can be done at most, if not all, of the anchorages you stop at.
Most power yachts cruise between 10-15 knots, so meals are taken on the run and no traveling at night. This should be a 5-hour cruise.
Harbour Island offers upscale restaurants and shopping in Dunmore Town, where golf carts are the preferred mode of location transportation. Fewer than 2,000 people call Harbour Island home, making it an "away-from-it-all" destination that still offers the fineries of civilization.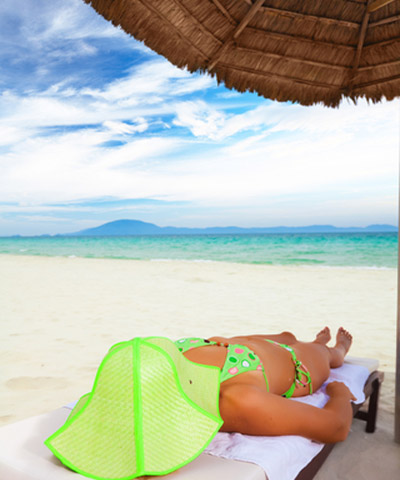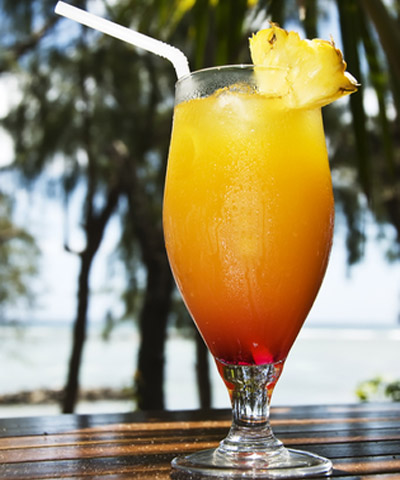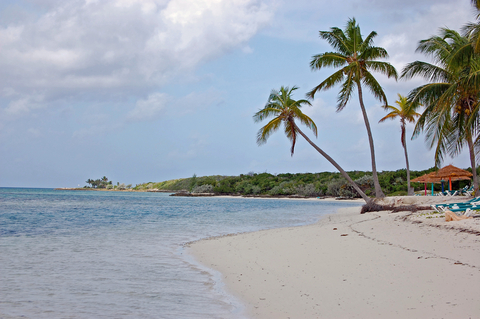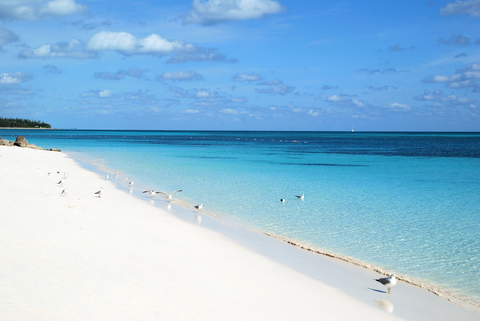 DAY 3 - Eleuthera to Warderick Wells Cay
57 nautical miles.
I have seen a flock of flamingos flying overhead, legs outstretched gracefully; 23 were counted.
Just shy of six hours aboard a yacht that cruises at 10 knots.
Warderick Wells Cay is a great place to spend an afternoon because the island is filled with walking trails. It's also a key location for the Exuma Cays Land and Sea Park, which was established in 1958 and comprises more than 112,000 acres. All fishing is prohibited, which means the underwater views are pristine.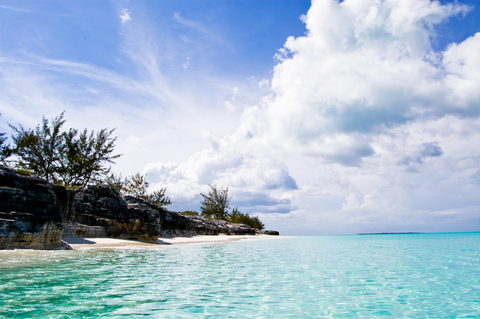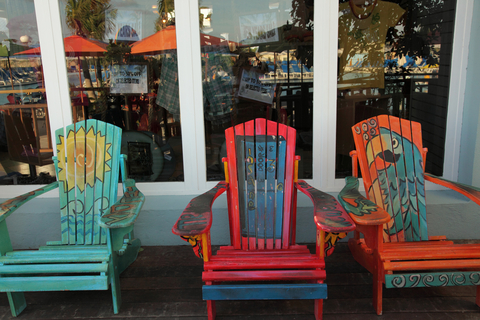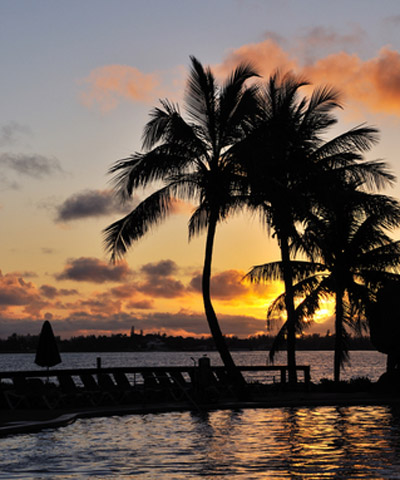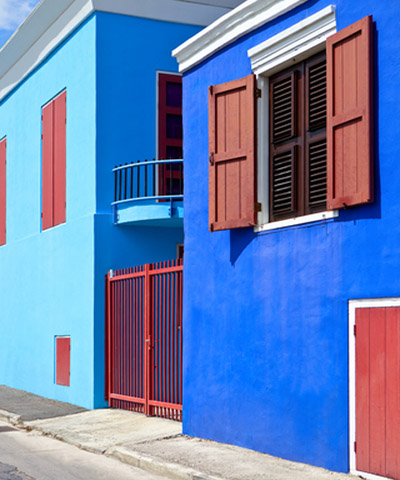 DAY 4 - Warderick Wells Cay to Staniel Cay
18 nautical miles.
Two hours aboard a yacht is the perfect time needed when traveling guests look forward to exploring footprint-free white beaches and relaxing as well.
Staniel Cay, home to just 100 or so people, is also the home of Thunderball Grotto – where the Sean Connery-as-James Bond movies "Thunderball" and "Never Say Never" were filmed. Your yacht's crew can take you by tender to the grotto so that you can snorkel like super-spy 007.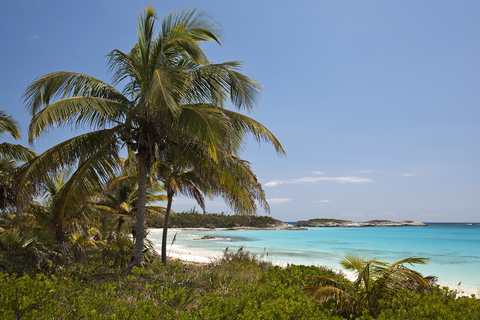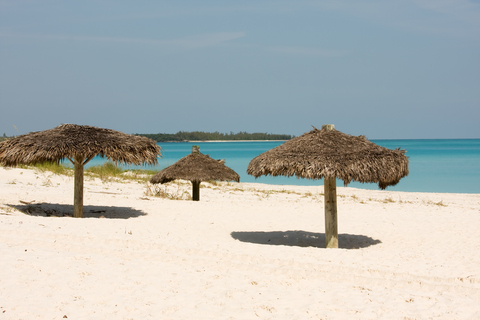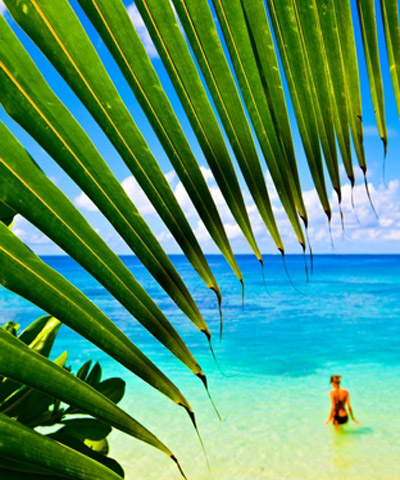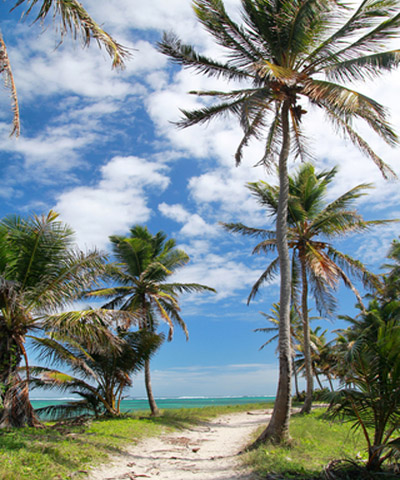 DAY 5 - Staniel Cay to Big Major
3 nautical miles.
Less than an hour aboard a motor yacht charter which cruises at 10 – 15 knots.
Big Major is where you'll find Emily, a pig that has welcomed cruisers for years. Join your yacht's crew in the tender as you approach the shore and Emily wades out to meet you – and be ready with carrot and celery sticks for when she hungrily places her front feet on your tender's side. A Bahamas yacht charter here is something that will remain with you forever because Emily is the draw. The pigs are unique to Big Major.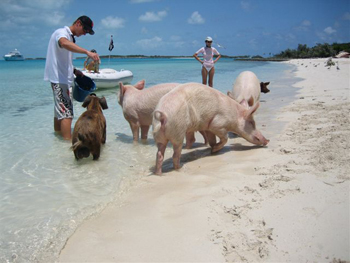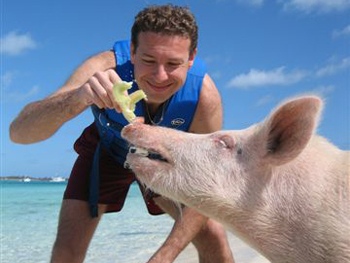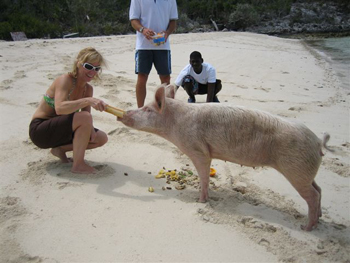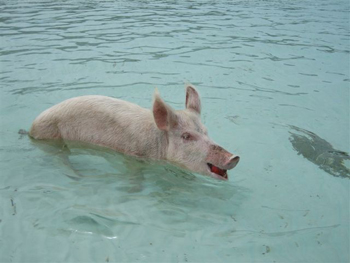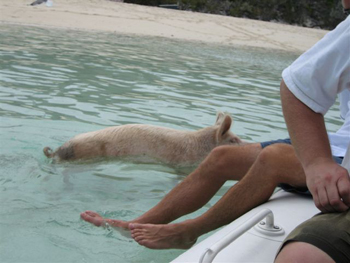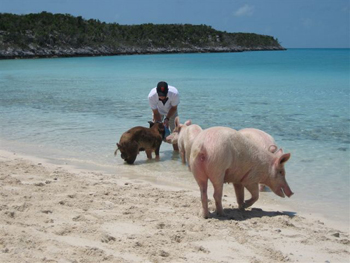 DAY 6 - Big Major to Highbourne Cay
32 nautical miles.
About three hours aboard a charter yacht that cruises at 10 knots.
One of Highbourne Cay's great geographic features is Horseshoe Bay, an anchorage named for its shape. The protected waters create an ideal environment for scuba diving, snorkeling, and kayaking. For serious divers, the wreck of the 90-foot cutter Austin Smith is also nearby, typically in about 60 feet of water.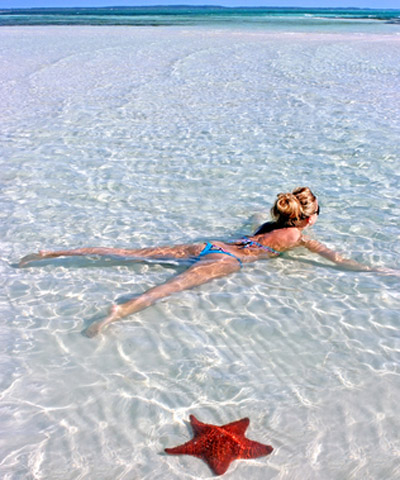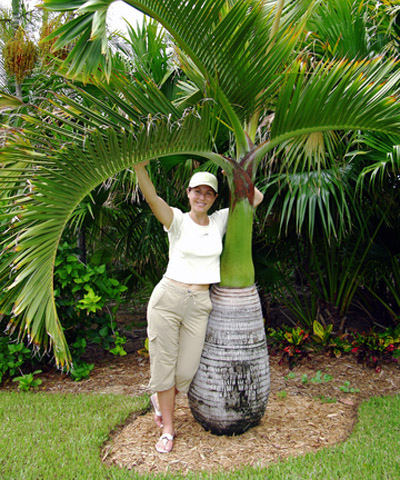 DAY 7 - Highbourne Cay to Allan's Cay
7 nautical miles.
Less than an hour aboard a yacht that cruises at 10 knots.
Iguanas are the major draw to Allan's Cay. This island is like Galapagos in Bahamian style, with iguanas scampering along the beaches at all hours of the day and night. Feed them a treat while you stand barefoot in the sand, enjoying the view of the crystal-blue waters beyond.
Passionate travelers visit different parts of the world to see how various people live, their cultures and to explore and experience different things, the iguanas are unique to Allan's Cay.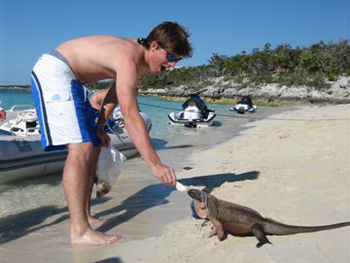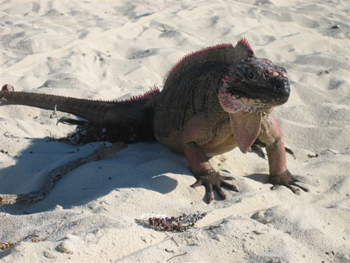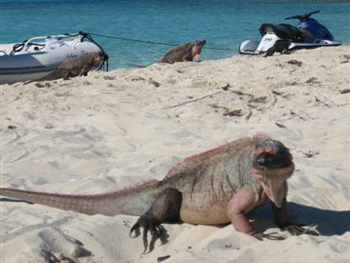 DAY 8 - Allan's Cay to Nassau
40 nautical miles.
Four hours aboard a yacht that cruises at 10-15 knots.
Return to Nassau in plenty of time to board your flight home, or spend the afternoon at the water slides, casinos, and pool within the Atlantis complex as part of a land extension after your yacht charter. No fewer than eight fine dining restaurants are on this property alone, offering you options galore for as long as you care to stay and relax in the Bahamas.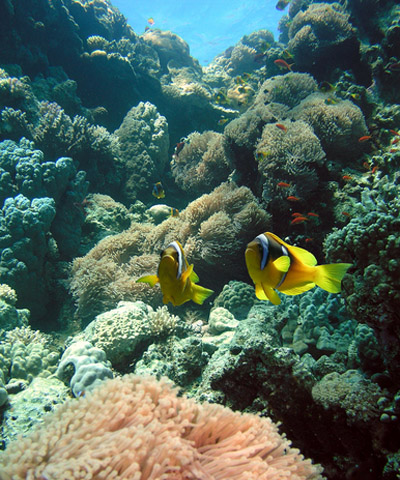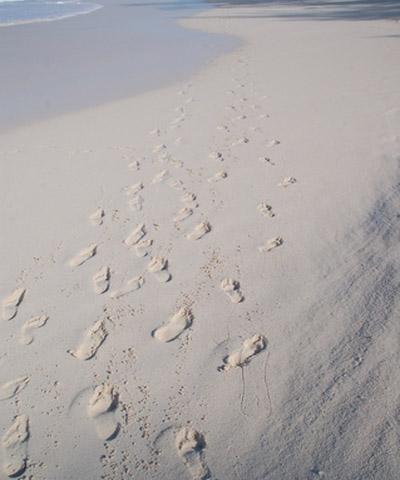 T
he distance needs to be shortened for yachts and catamarans, so our guests enjoy a good balance between relaxing, exploring, enjoying meals, sleeping and traveling time. Too much traveling each day does not make for happy guests. To all guests contemplating a private yacht charter, make sure you get the best broker to represent you. Brokers such as Barrington-Hall are paid by the boat owners, so we are not biased to which yacht you select; it is our job to provide smart information so that you make the very best decisions for your charter.

Top
Sample Cocktails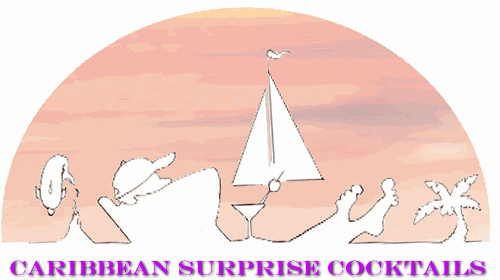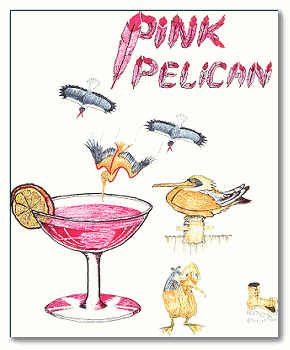 PINK PELICAN
Captain Jack & Rona
Charter Yacht "Dreamwalker 58'ft."
2 oz Malibu rum


1 teaspoon honey


3 oz lemonade to taste


1.5 oz Grenadine then stir.
NECTAR
Captain Will and Kim Kaye
Catamaran "Infinite Zest 50 ft."
1 oz Marula Juice

1 oz Peach schnapps

4 oz Spumante sweet champagne

2 oz Fruit punch

2 oz Pineapple juice
Pour into 2 cold champagne tulip glasses. No ice. Ladies favorite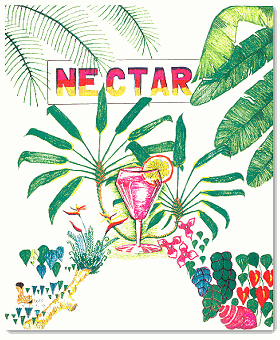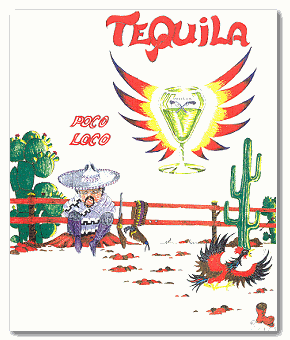 TEQUILA
Captain Russel and Evelyn Rogers
Charter Catamaran "Anne Marie 3"
2 oz prime tequilla
1 oz triple sec.
3 oz lime consentrate-minute-maid
Salt rim of glass pour over ice.
Body shot: Lady in hammock, fill belly button with tequilla, Place salt in breast cleverage, lime slice in mouth, now husband may enjoy body shot.