Catamaran Hazel Della
At Barrington Hall we provide yacht charters around the world on motor yachts, catamarans and monohull sailboats. The Catamaran listed below, Hazel Della, is one of the many yachts we offer for charter. Please contact us for up to date information on Hazel Della or any other yachts in your desired location.


Hazel Della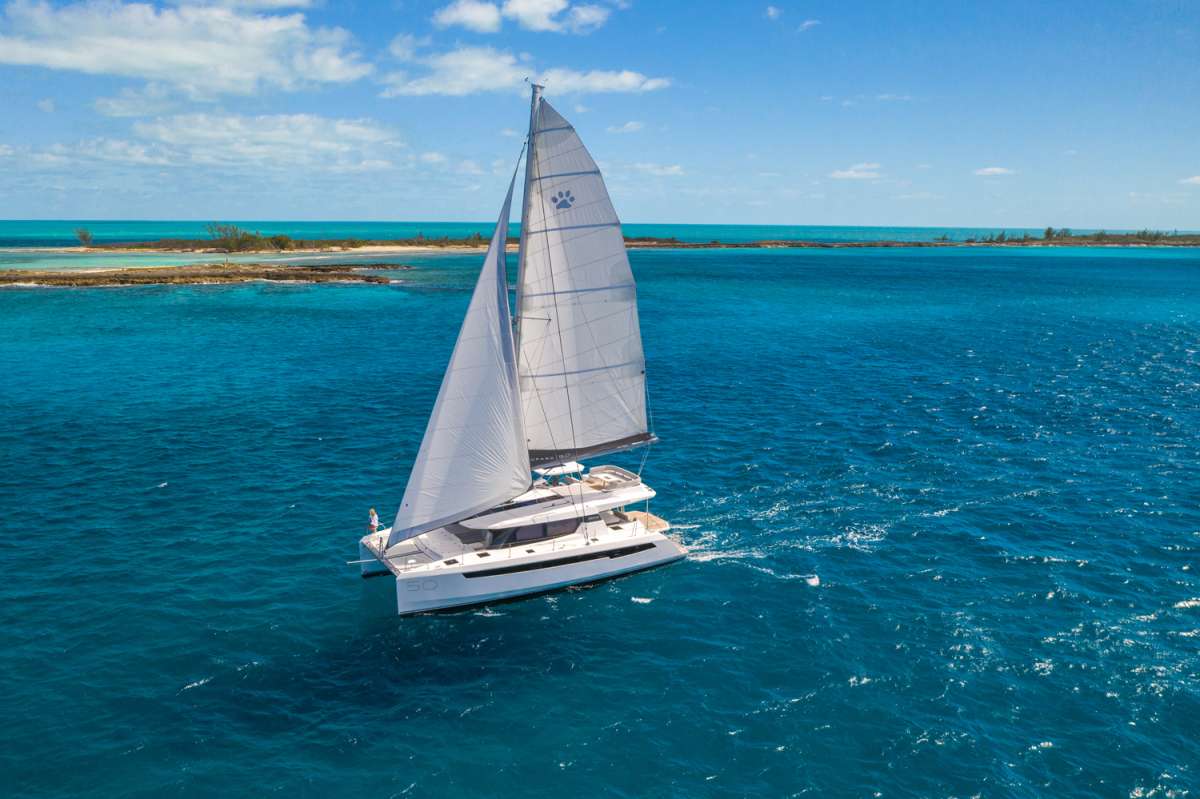 Low Price: $20,000 High Price: $24,000
Accommodations:
3 cabins, 3 queen beds. V berth available on request for single teenage or young adult over the age of 16. Access is via deck hatch to forepeak cabin,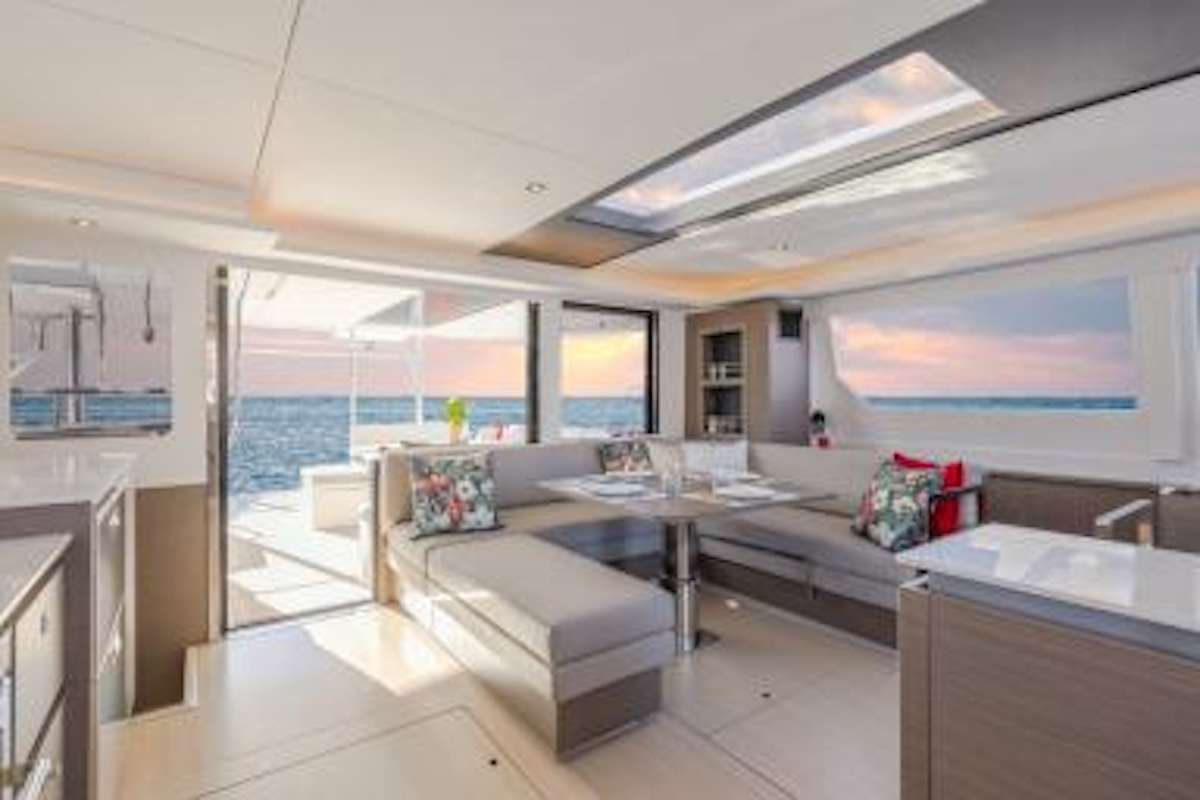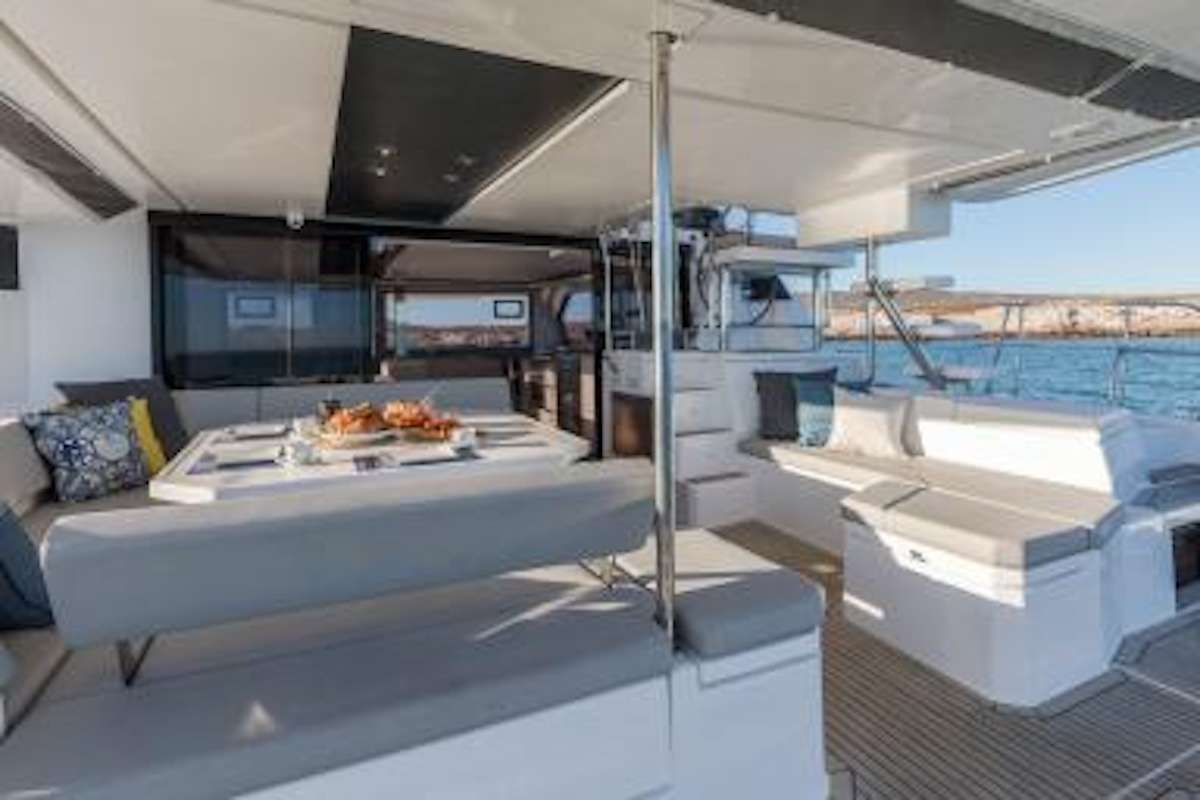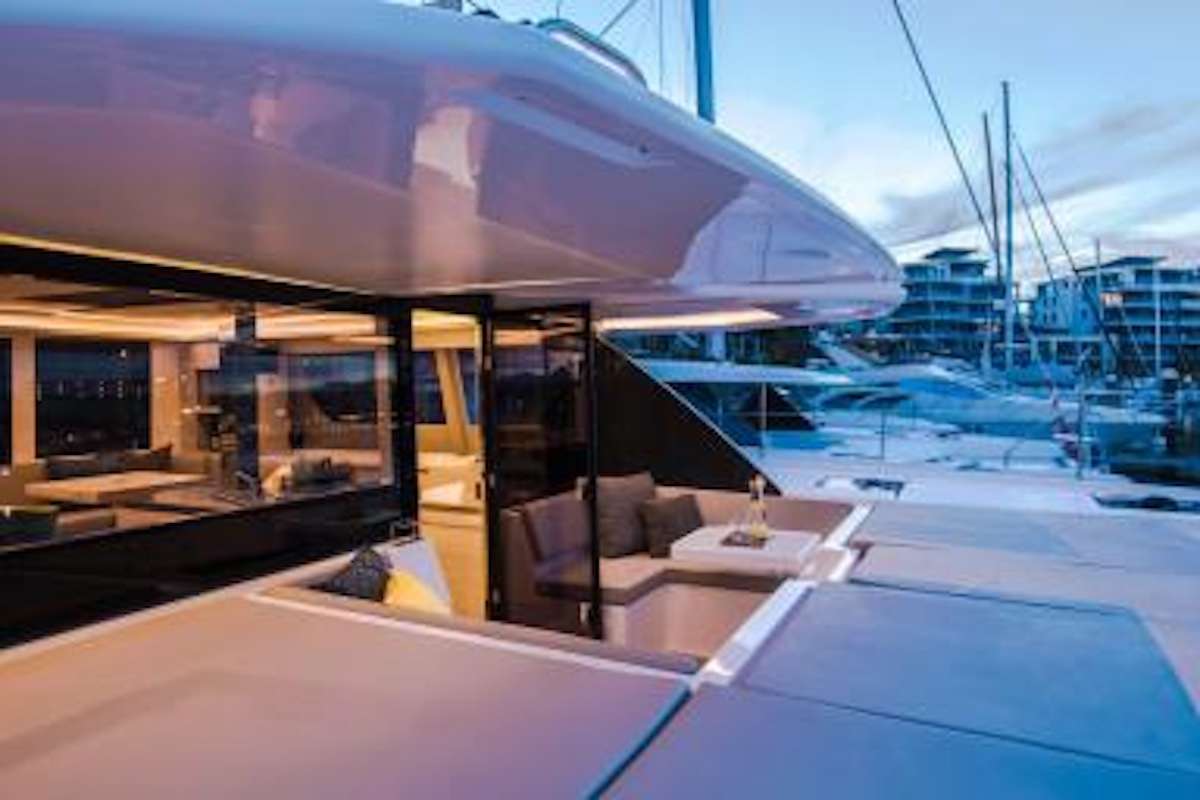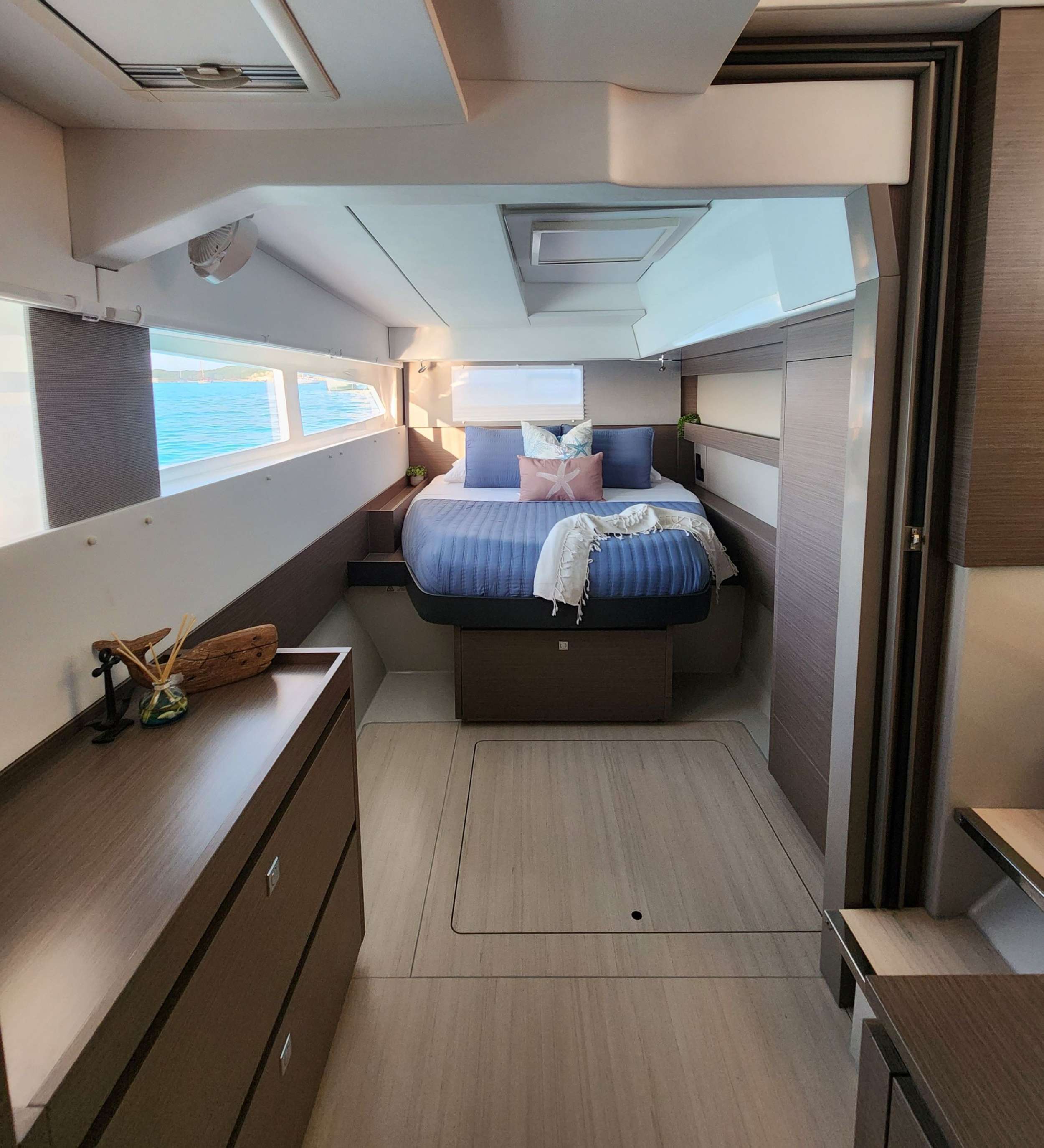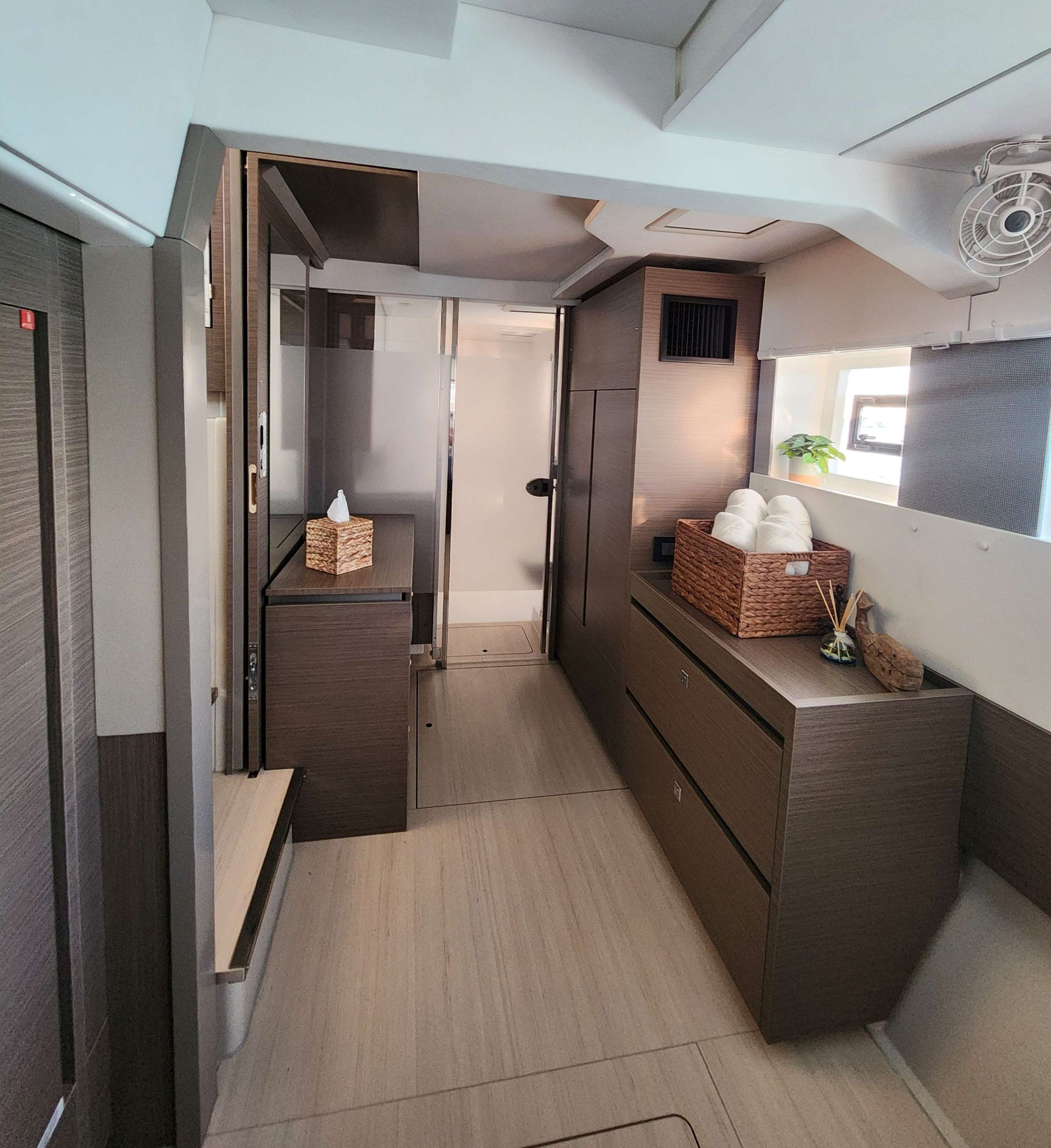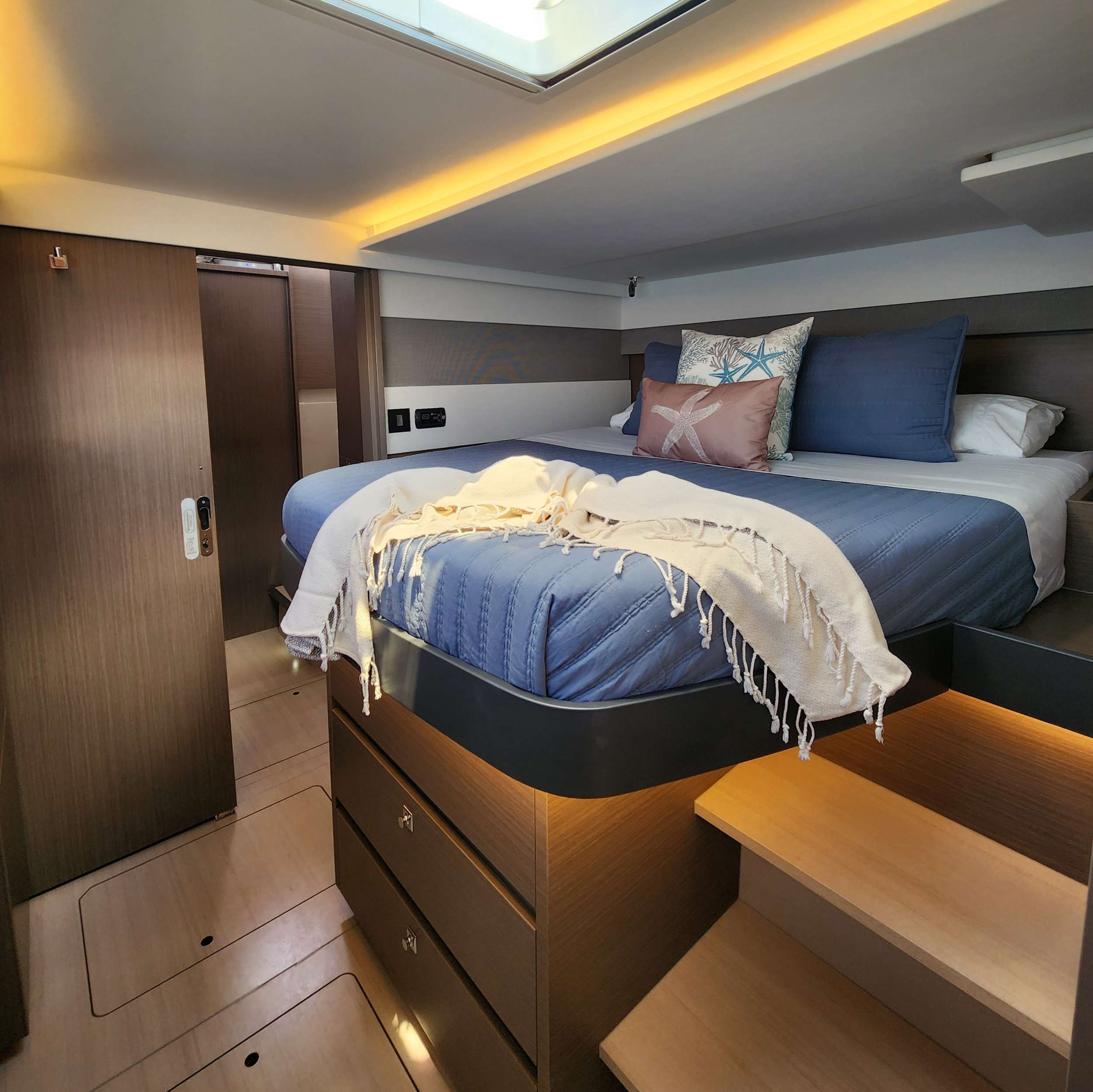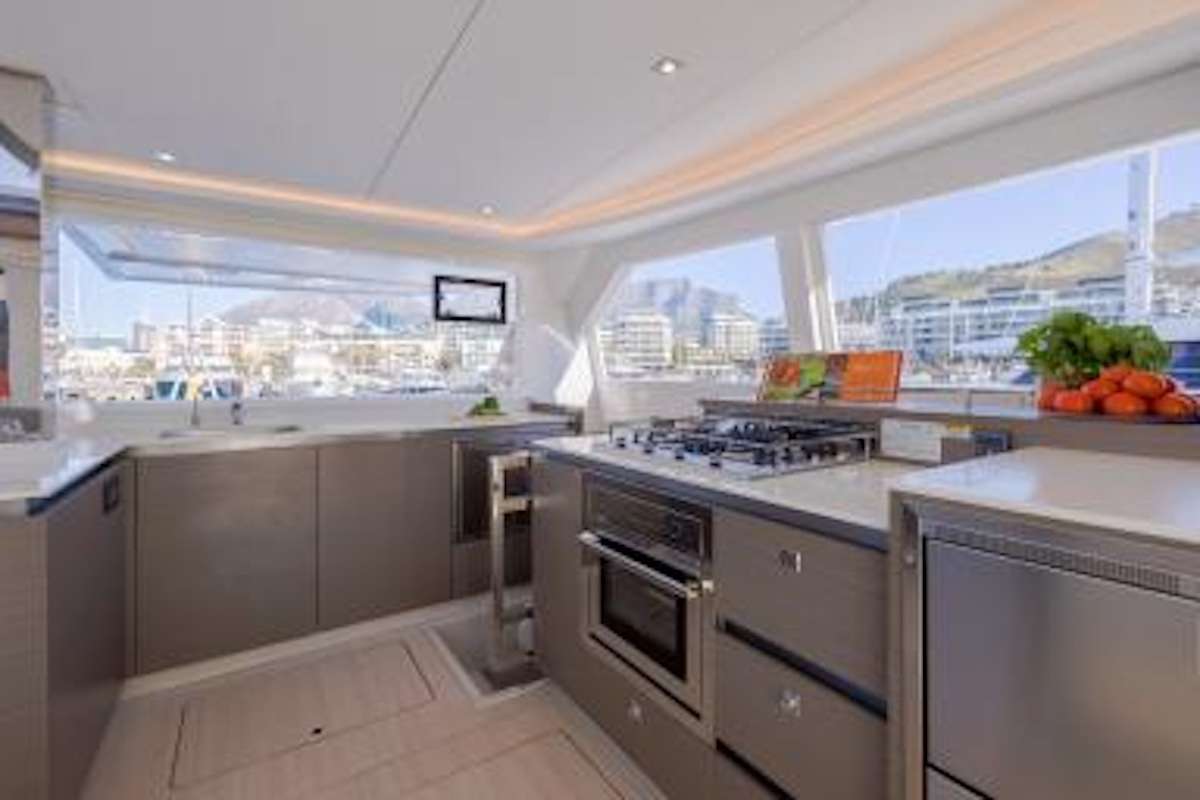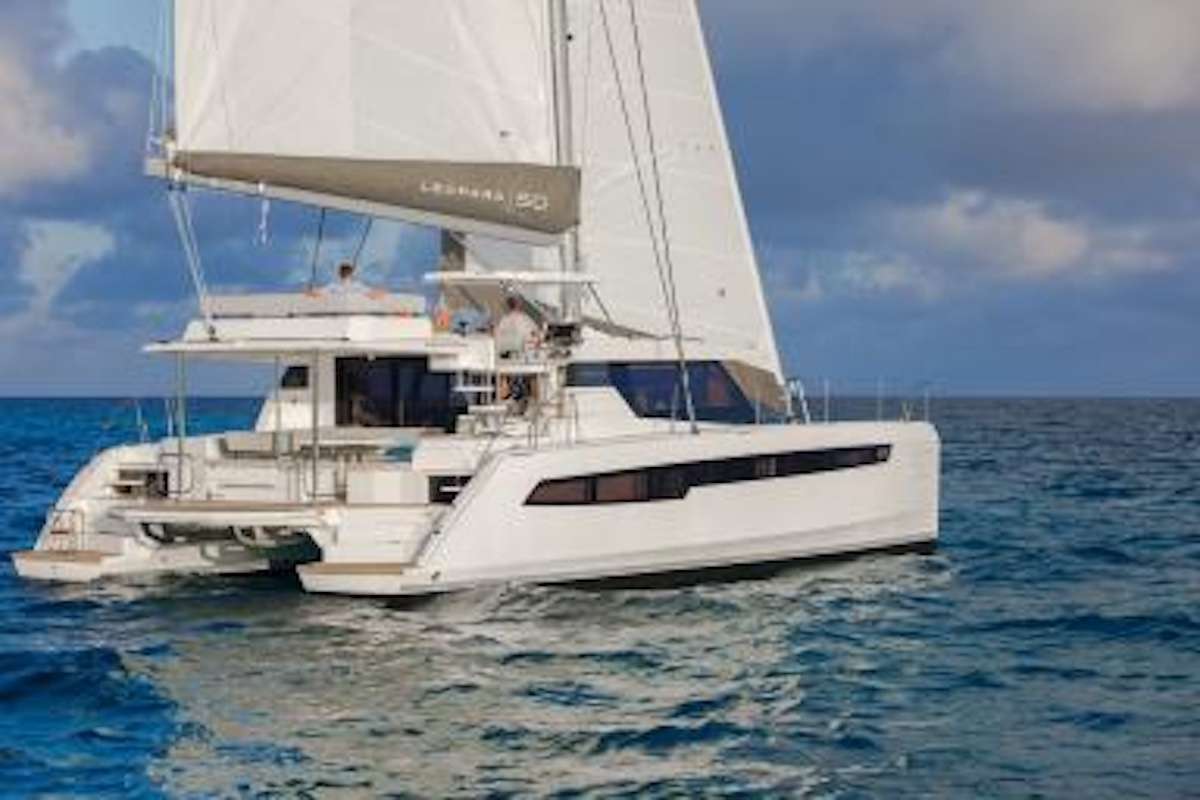 Amenities
Guest Smokes:
Yes - on aft deck/sugar scoop
Water Sports
Swim Platform:
Yes Hydraulic
Other Toys: Starlink internet provided.
ASA and PADI course certifications available for an additional cost.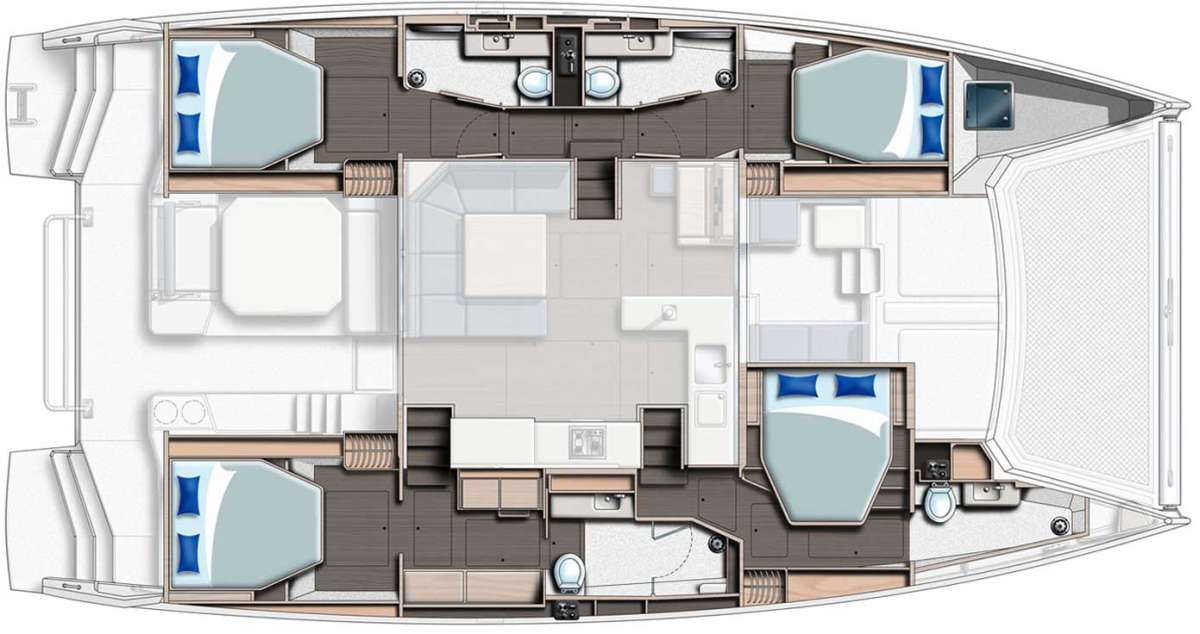 Crew Profile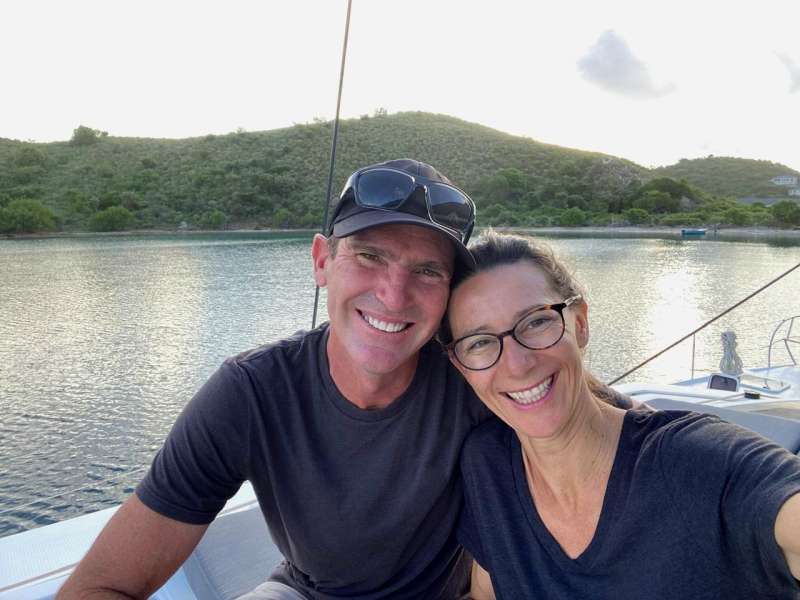 Jeremy and Kylie met in Tampa, Florida while working at Salt Shack on the Bay, one of the largest waterfront restaurants in the area. He was the bar manager and she was the lead bartender of his team. After working many long hours together, their common interests began to surface. Kylie was studying marine biology and Jeremy had over 20 years of experience doing exactly what Kylie had always dreamed of doing. From there, the two set off to St. Thomas to find their next great adventure together. Jeremy's many years of experience operating boats lead them to the charter yacht industry. Jeremy and Kylie are now in their 4th season of running charters throughout the Leeward and Virgin Islands. The dynamic duo are both very active and enjoy hiking, snorkeling, sailing, fishing and diving and love to share their knowledge of the wildlife life and history of the islands while doing so. The pair are always looking to expand their skill set's, so during this off-season, Jeremy is working towards becoming a course director for PADI as well as obtaining certifications through the ABYC organization to increase his knowledge of vessel maintenance, and Kylie is working towards obtaining her USCG 100 Ton Captains License.

Jeremy and Kylie enjoy traveling together to broaden their horizons and to be able to incorporate what they learn into the charter experience they provide. Some of the places they·ve enjoyed most include Sausalito, Tahiti, Union Island, Puerto Rico, La Paz, Playa del Carmen, Cozumel, Cabo San Lucas, and Roatan.

Jeremy was born in Sandusky, Ohio and grew up on the family farms. After high school, he started working with masonry and at 20 years old started his
own company. He then joined to US Army a few years later to attend US Army diver course. Although he'd been on the water and islands of Lake Erie before joining the military, this was the point at which he knew he'd be on the water for a profession. After returning home, Jeremy moved to the Florida Keys to become a recreational dive instructor, spending over a decade boating and diving the keys. He next moved to Maui to continue to broaden his life experiences and professional aptitude becoming the director of dive operations at a large resort. Jeremy has continued to travel the world honing his skill set amassing over 5000 dives and multiple instructor level certifications. In addition to a thorough background in water sports and captaining, he also has 18 years in the restaurant and bar service industry. Jeremy's years of experience and wide range of skills have led him to become a well rounded charter captain with over 50 charters in the Leeward and Virgin Islands.

Kylie was born and raised in Buffalo, New York (GO BILLS!!!!!) Growing up Kylie always knew she wanted to be a Marine Biologist. In an effort to escape the chilly Buffalo winters and get closer to the ocean, she moved to Tampa, Florida. Kylie enrolled in the University of South Florida and graduated in 2020 with her bachelor's degree in Marine Biology. Being that this was her first time ever living on her own, Kylie quickly realized she could not survive off scrambled eggs and box macaroni and cheese for long. This is when Kylie began to teach herself how to cook. It took some time, but Kylie is now a skilled, self-taught chef with a plethora of recipes she loves to share with family, friends, and charter guests! While in school, Kylie worked as a bartender at some of the local restaurants where she had the opportunity to train with "Magic" Mike Warner, an iconic figure in the bartending community. During this time, she was nominated for the title of Best Bartender of the Bay through Creative Loafing. Now in the Virgin Islands, Kylie has found the perfect position that allows her to express her creativity through food and drinks all while being in the environment she loves most!