Catamaran GRACE
At Barrington Hall we provide yacht charters around the world on motor yachts, catamarans and monohull sailboats. The Catamaran listed below, GRACE, is one of the many yachts we offer for charter. Please contact us for up to date information on GRACE or any other yachts in your desired location.


GRACE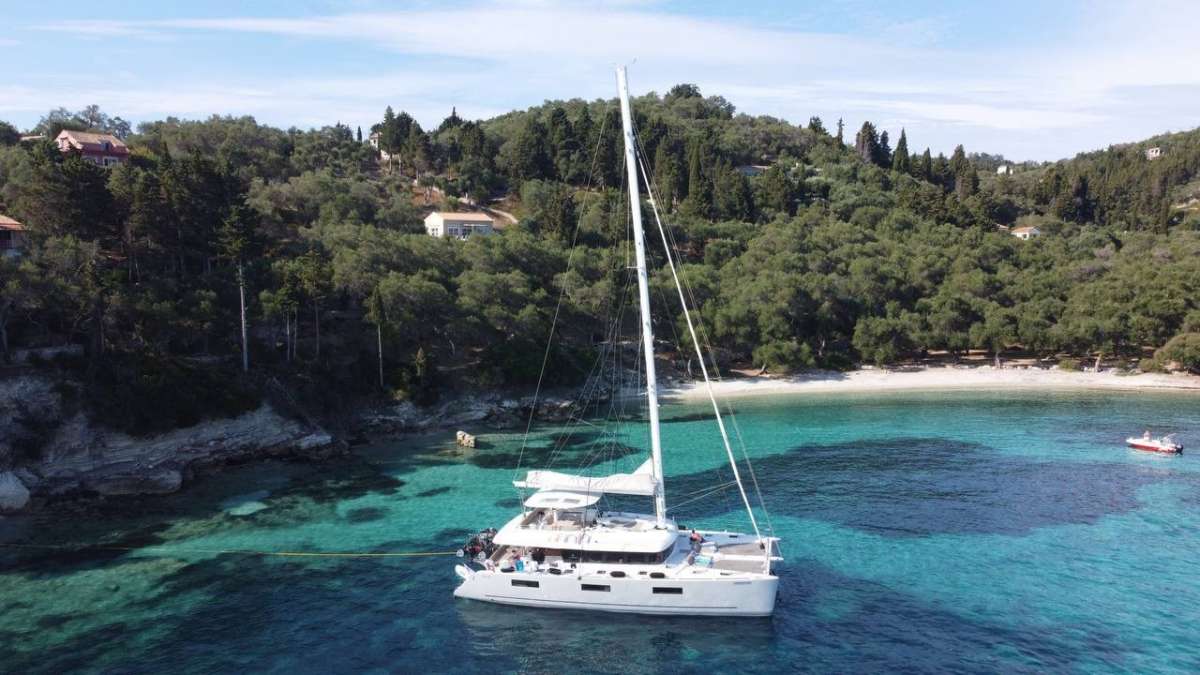 Low Price: €21,000 High Price: €33,000
Accommodations: One master cabin with direct access to aft deck, one VIP cabin with direct access to aft deck and two queen bed double cabins all with private bathrooms
Bed Configuration: 4 Queen beds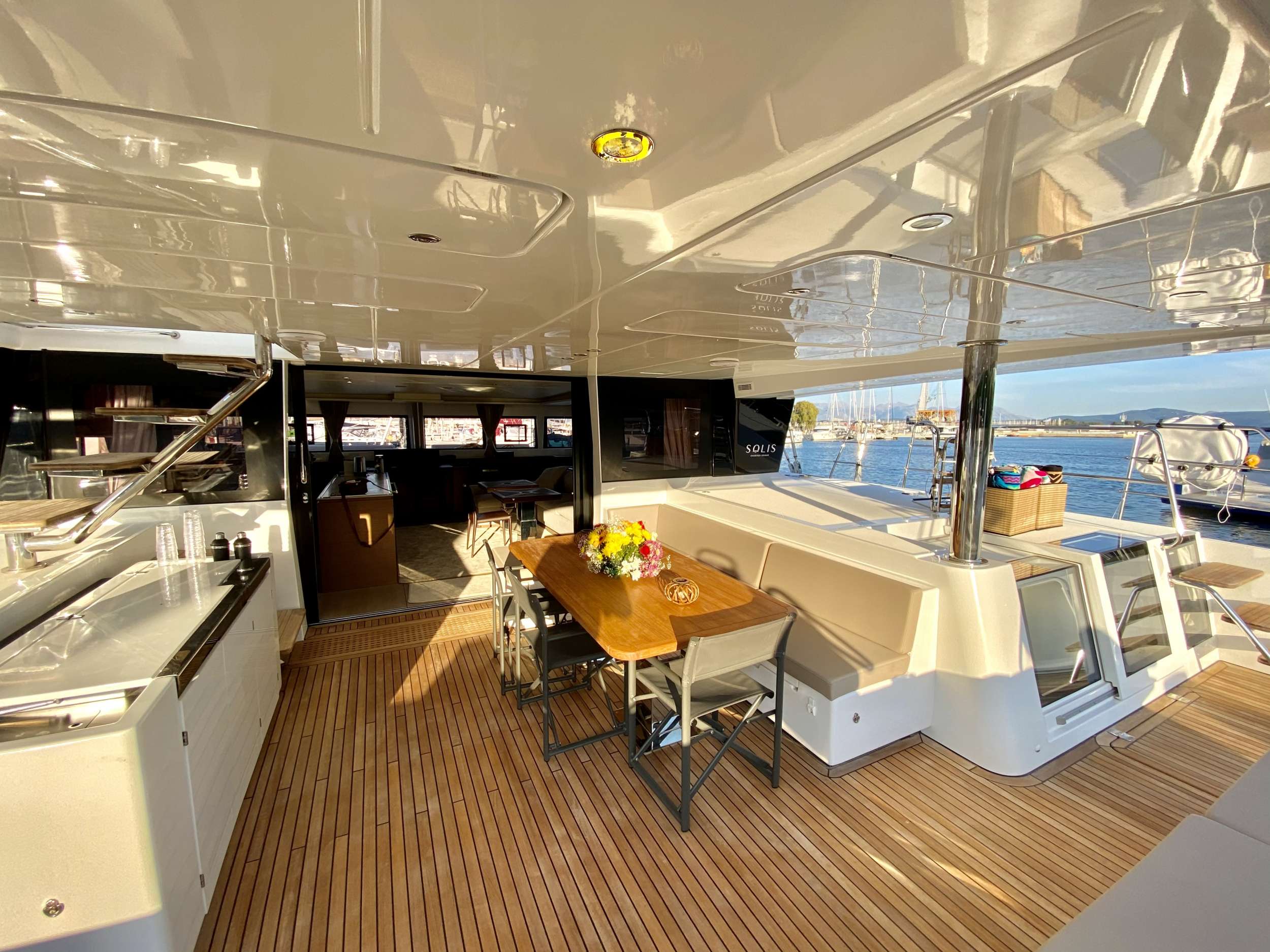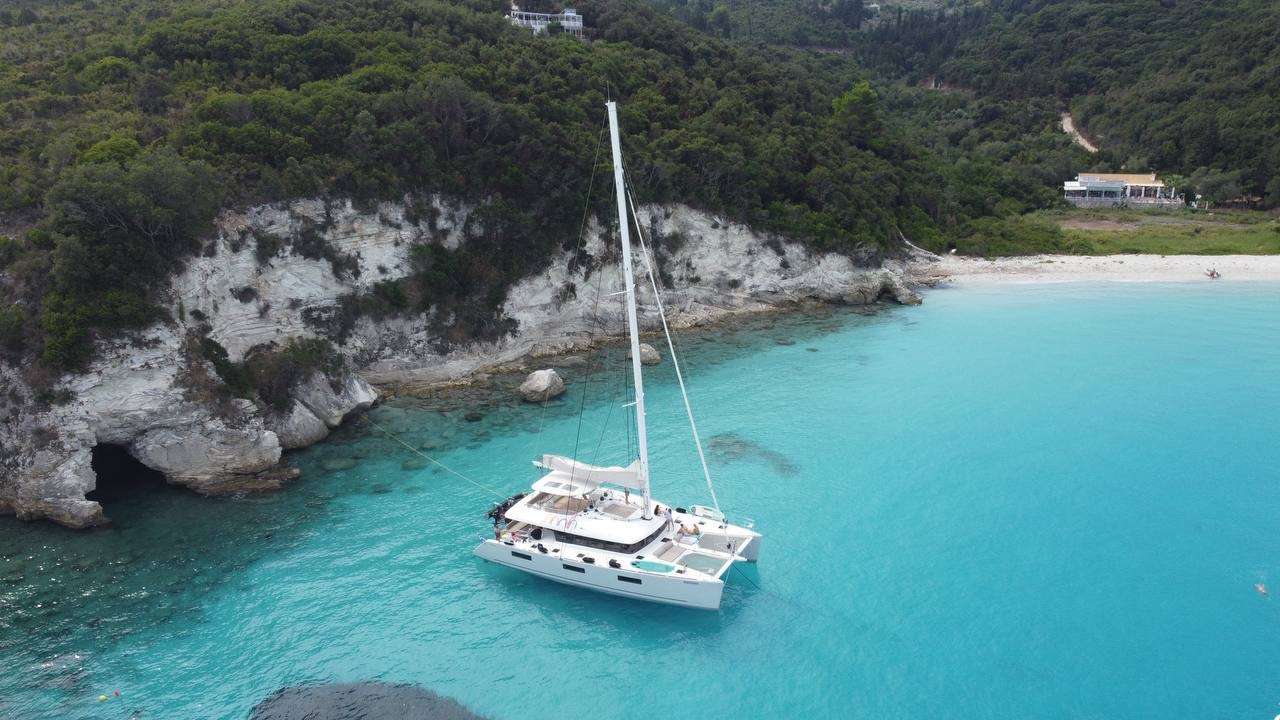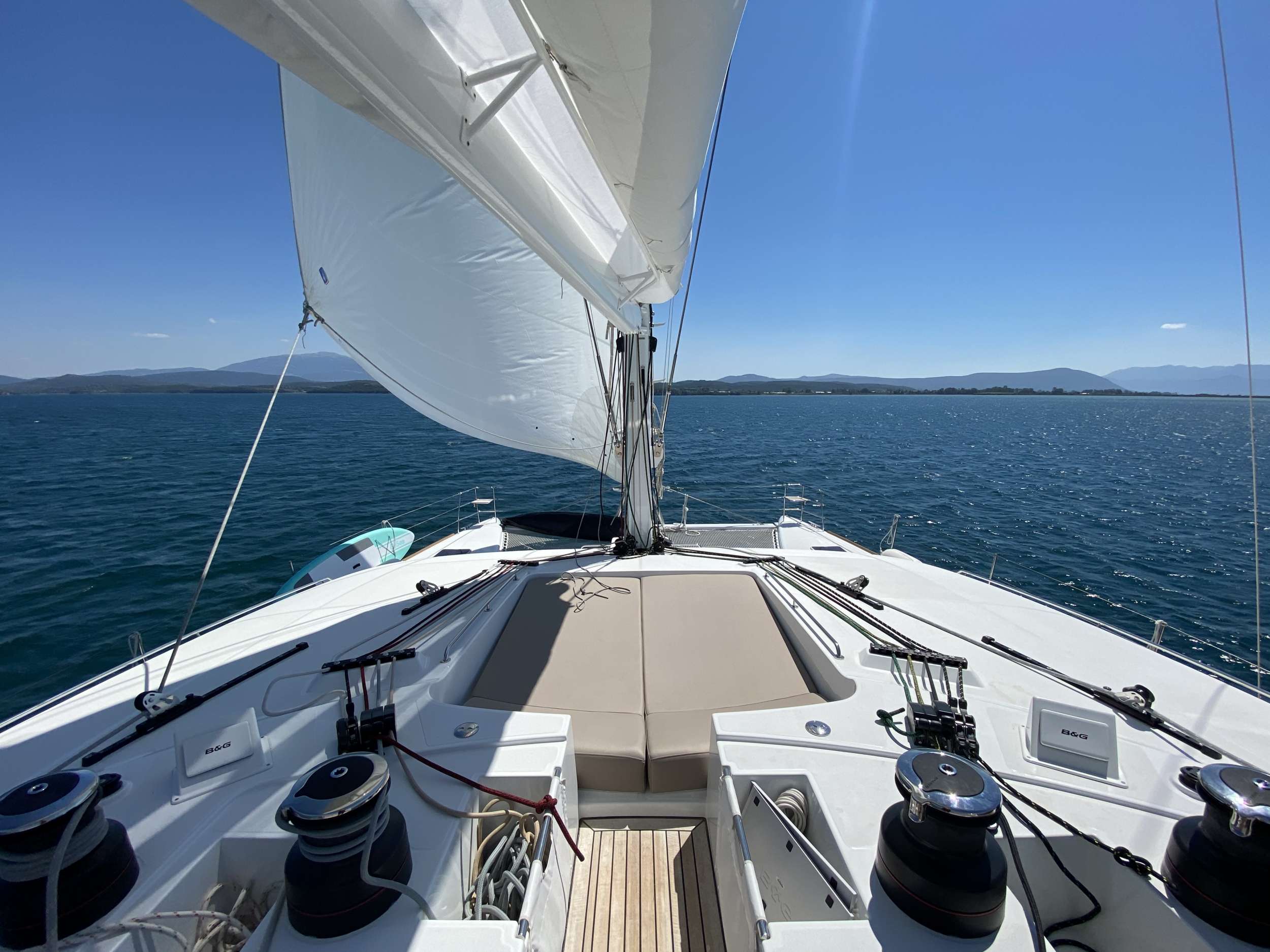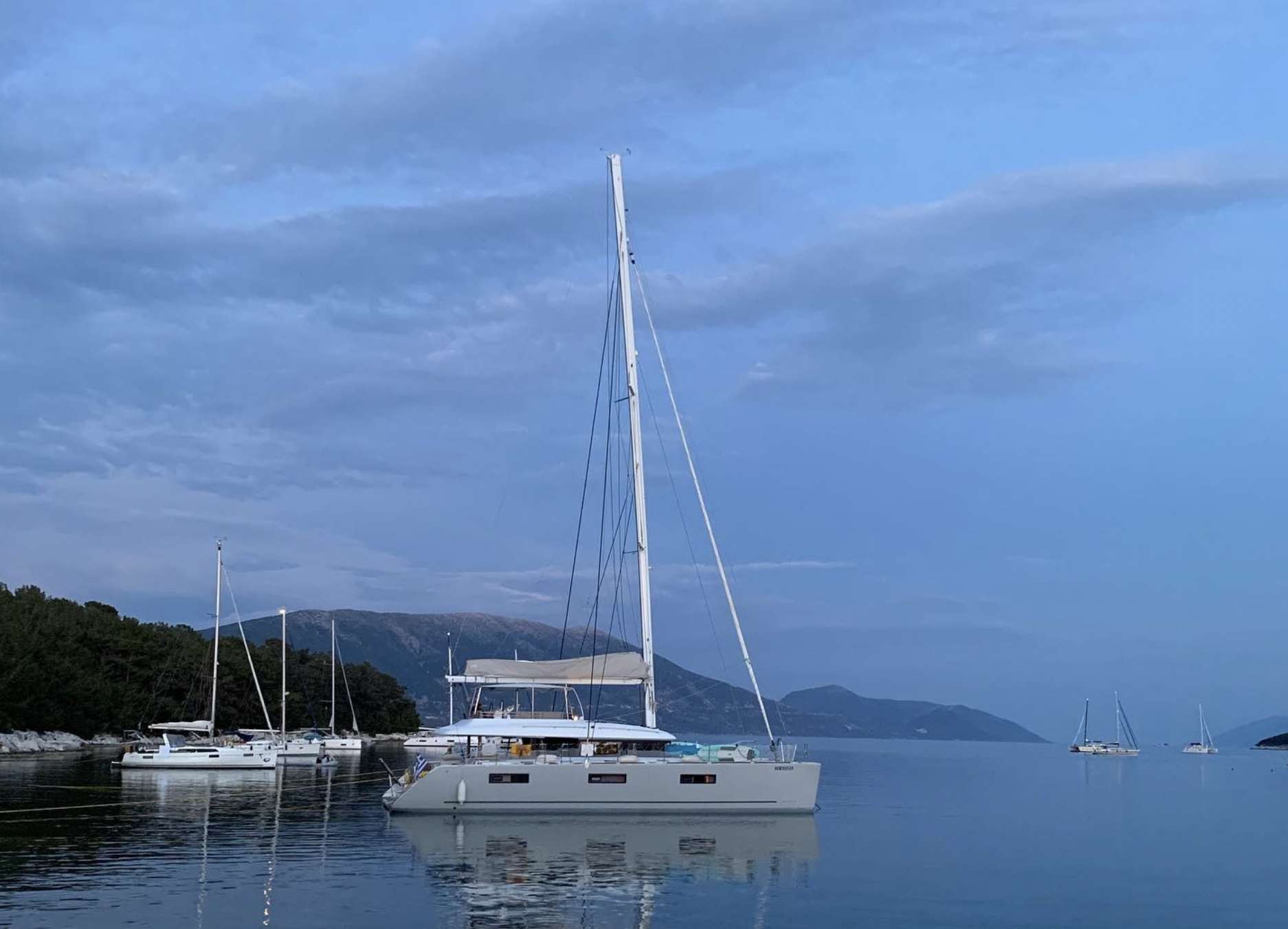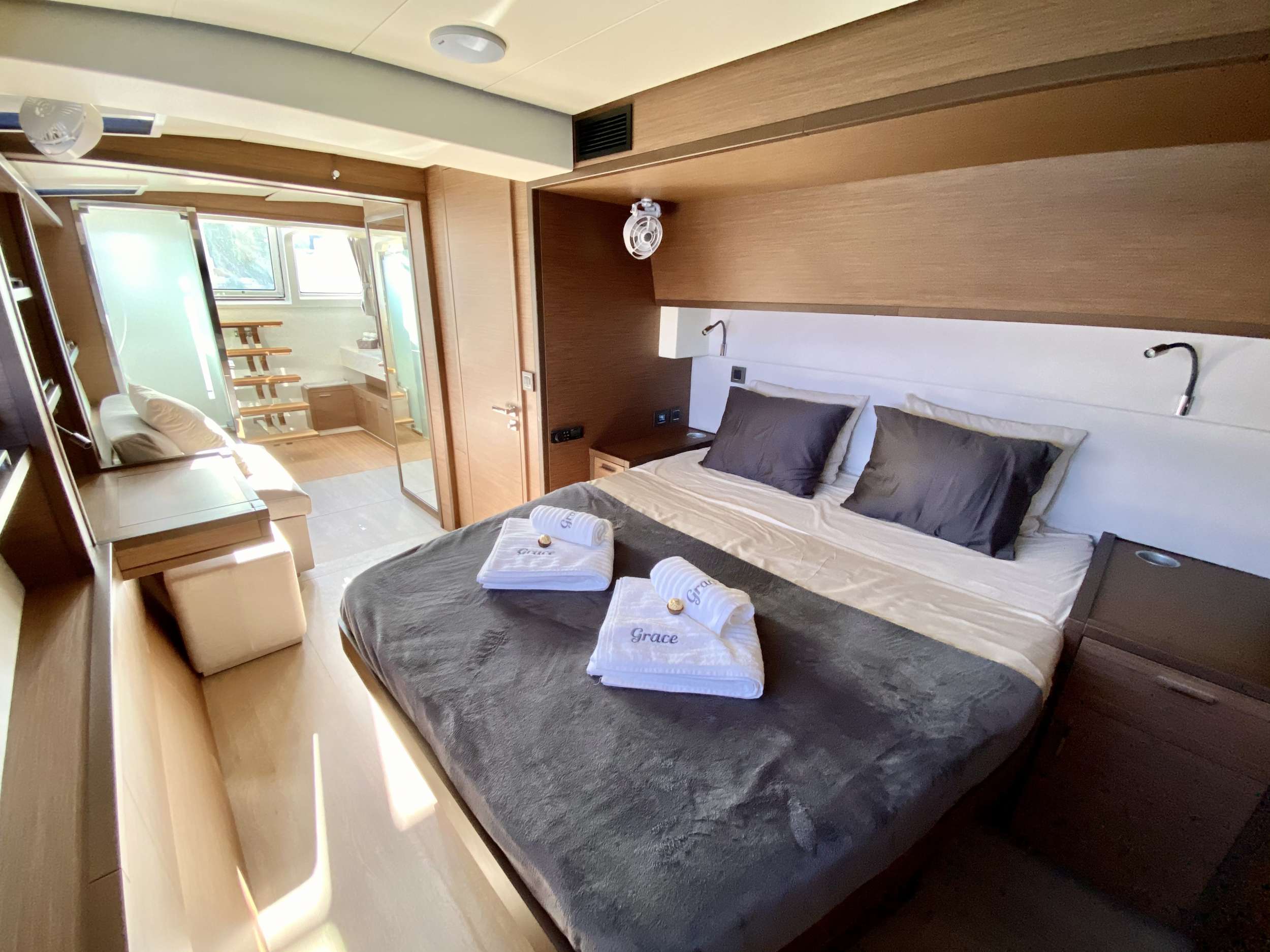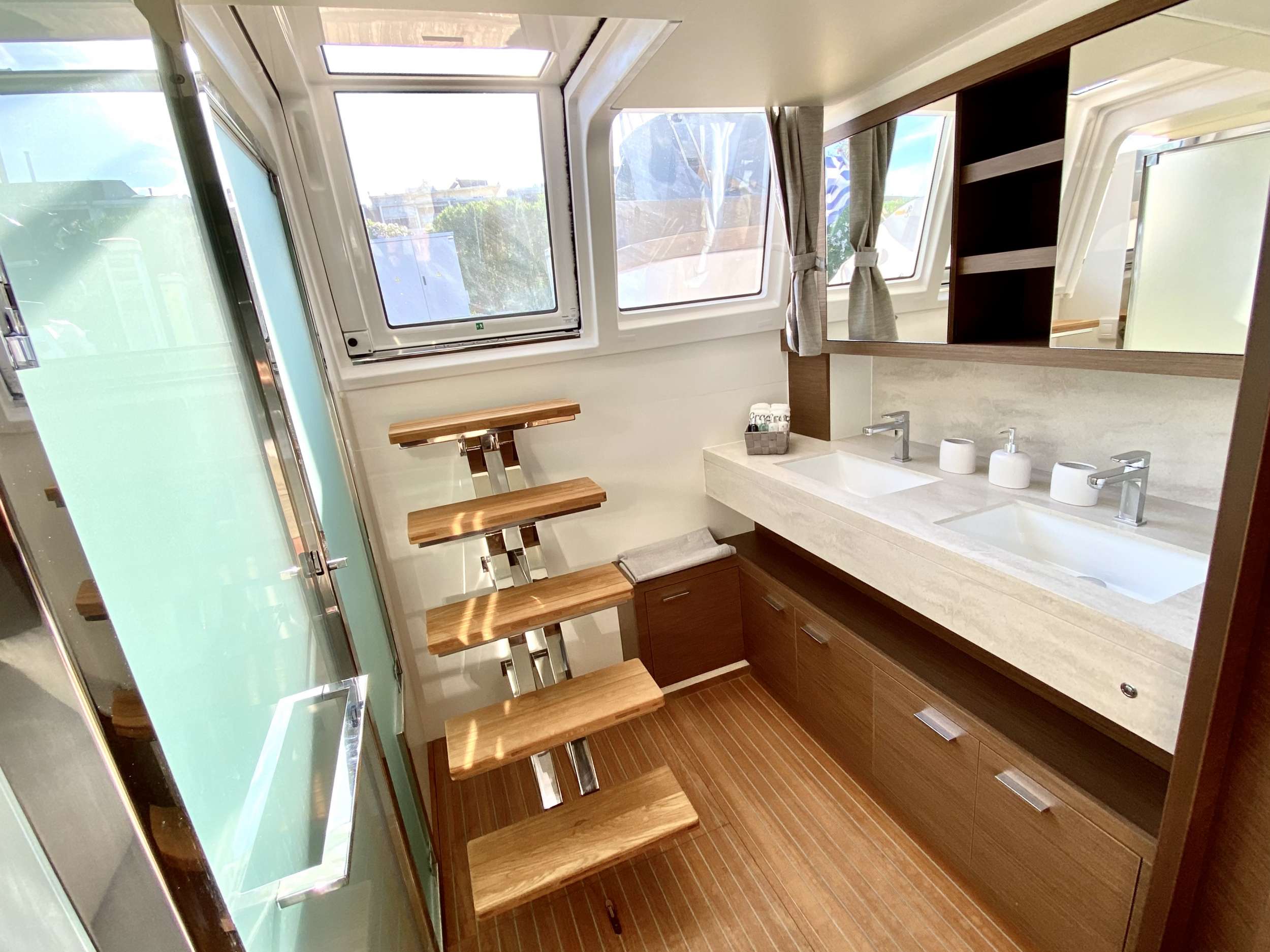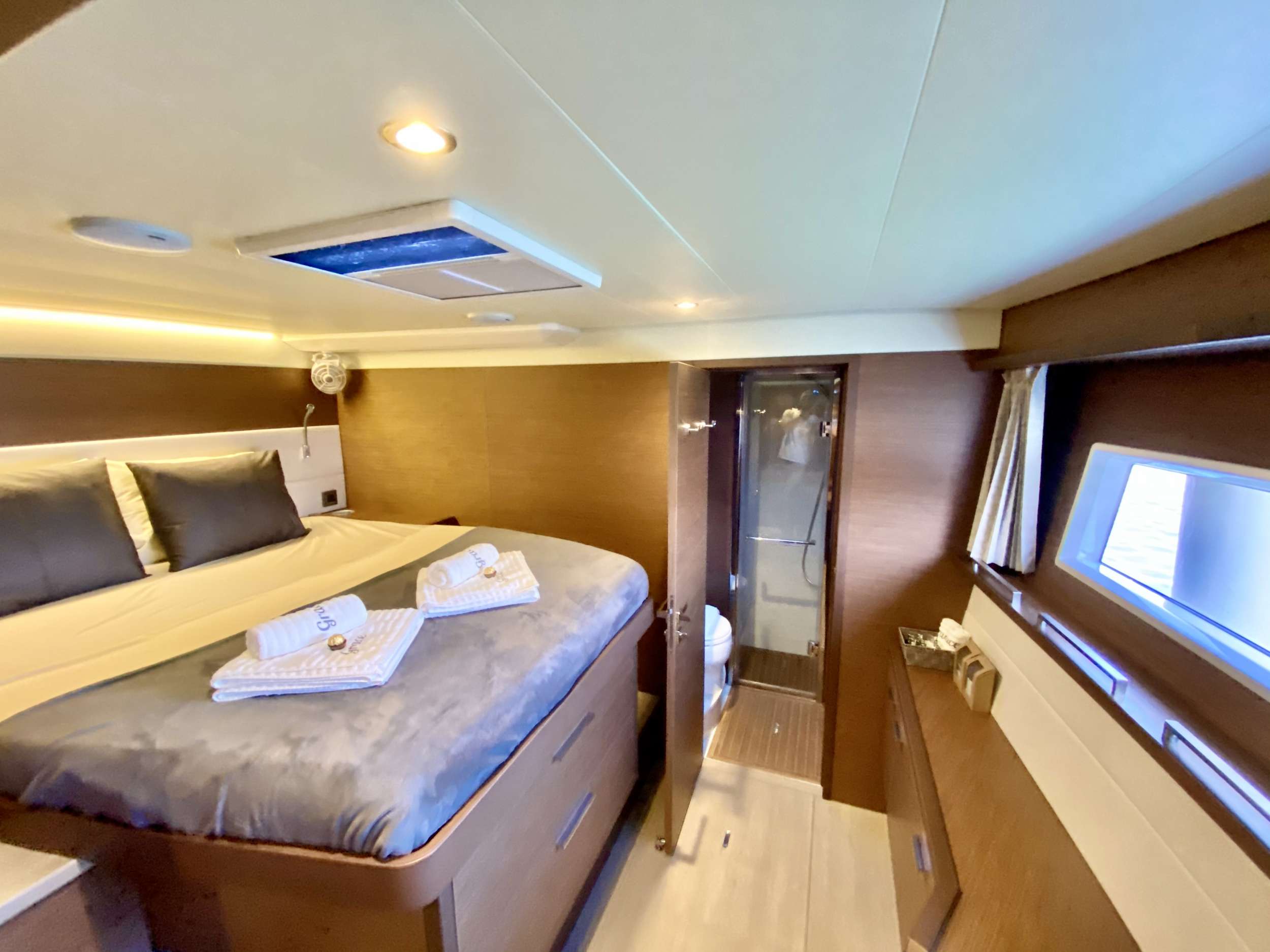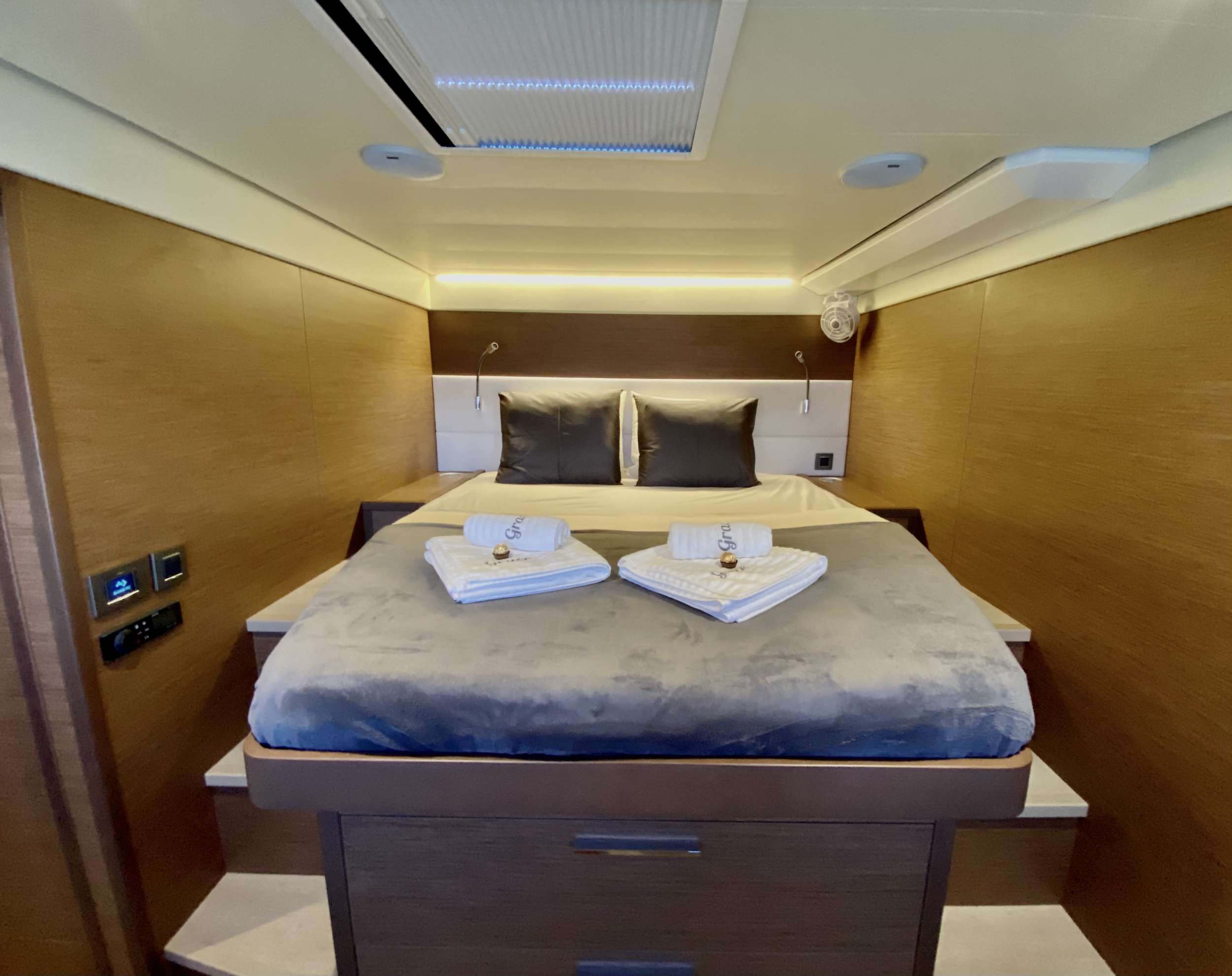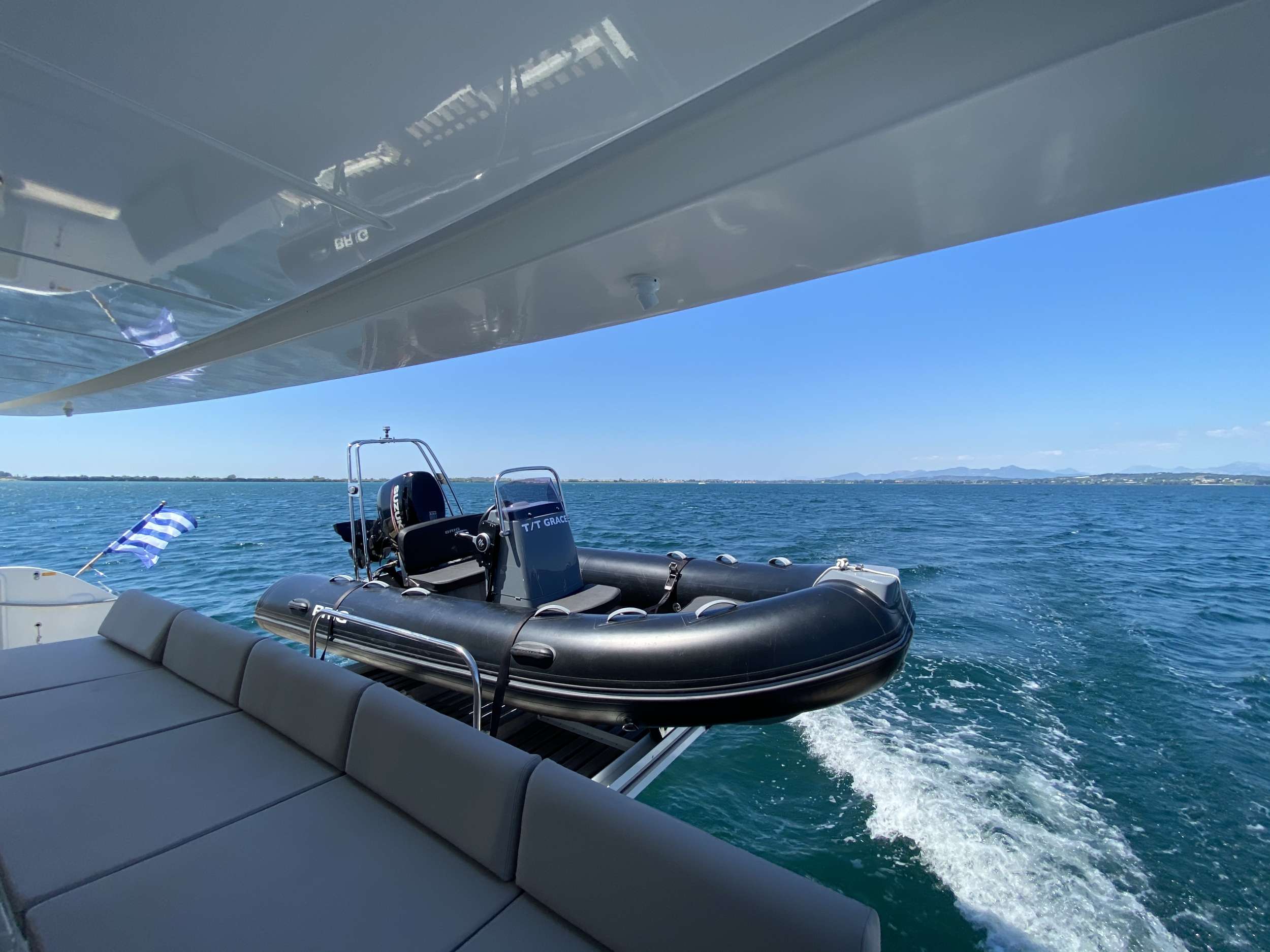 Amenities
Guest Smokes:
outdoor areas only
Water Sports
Boarding Ladder:
Aft - hydraulic
Other Toys: Brig 4,20 with 50 HP outboard engine
SUP (2)
Jobe underwater sea wings (2)
Radinn Xsport Jet board (1)
Waterski (Adult and Children)
Wakeboard (adult)
Kayak 1 seated (2)
Towable
Snorkeling gear
Fishing gear

All particulars are given in good faith and are believed to be correct but cannot be guaranteed.
Other Toys: Wine Cooler
Hairdryers
Shampoo, Conditioner, Shower Gel, Body Lotion
Beach towels
Bathroom amenities
Yoga mats
Communications: Wi-Fi
Printer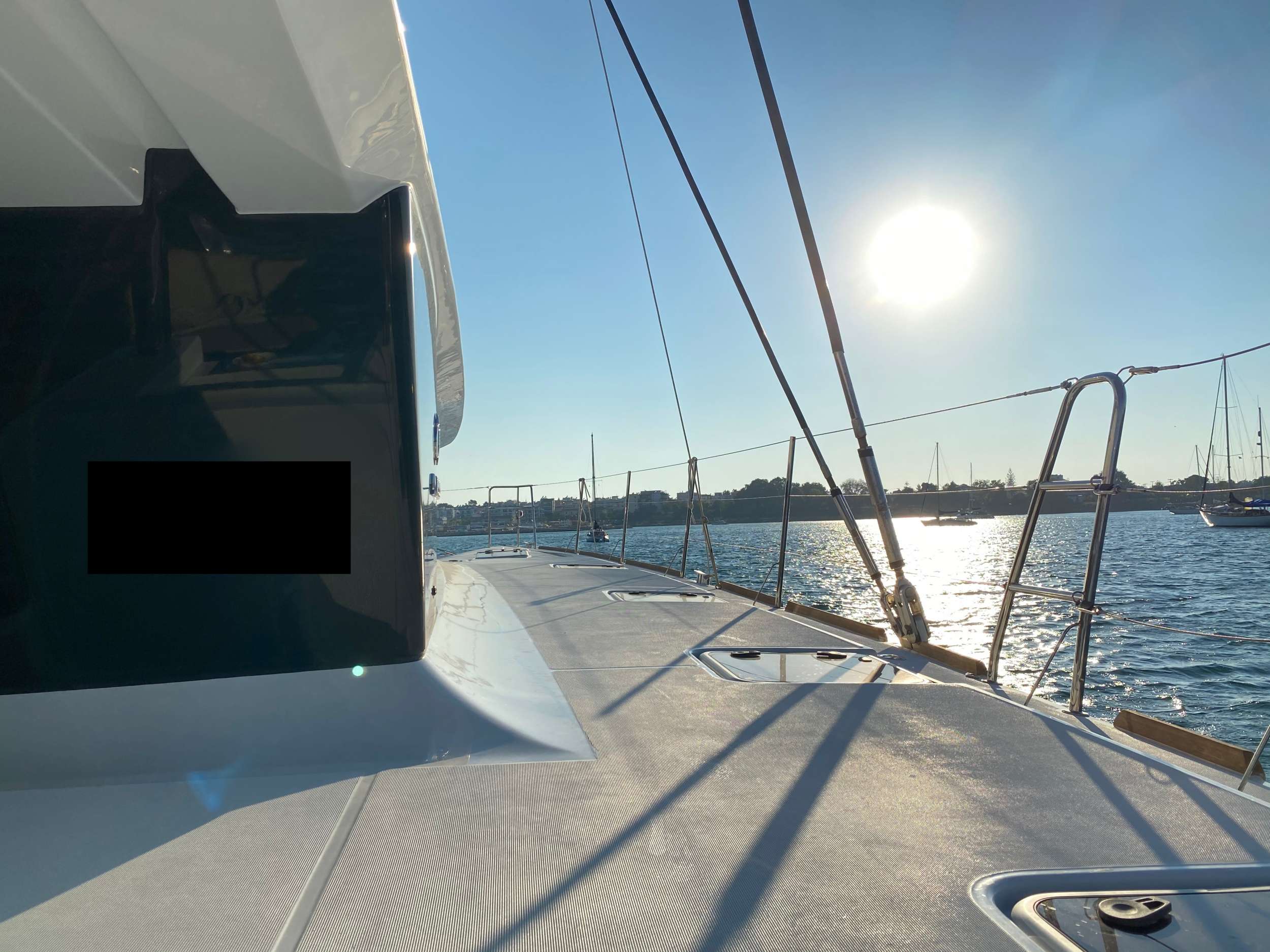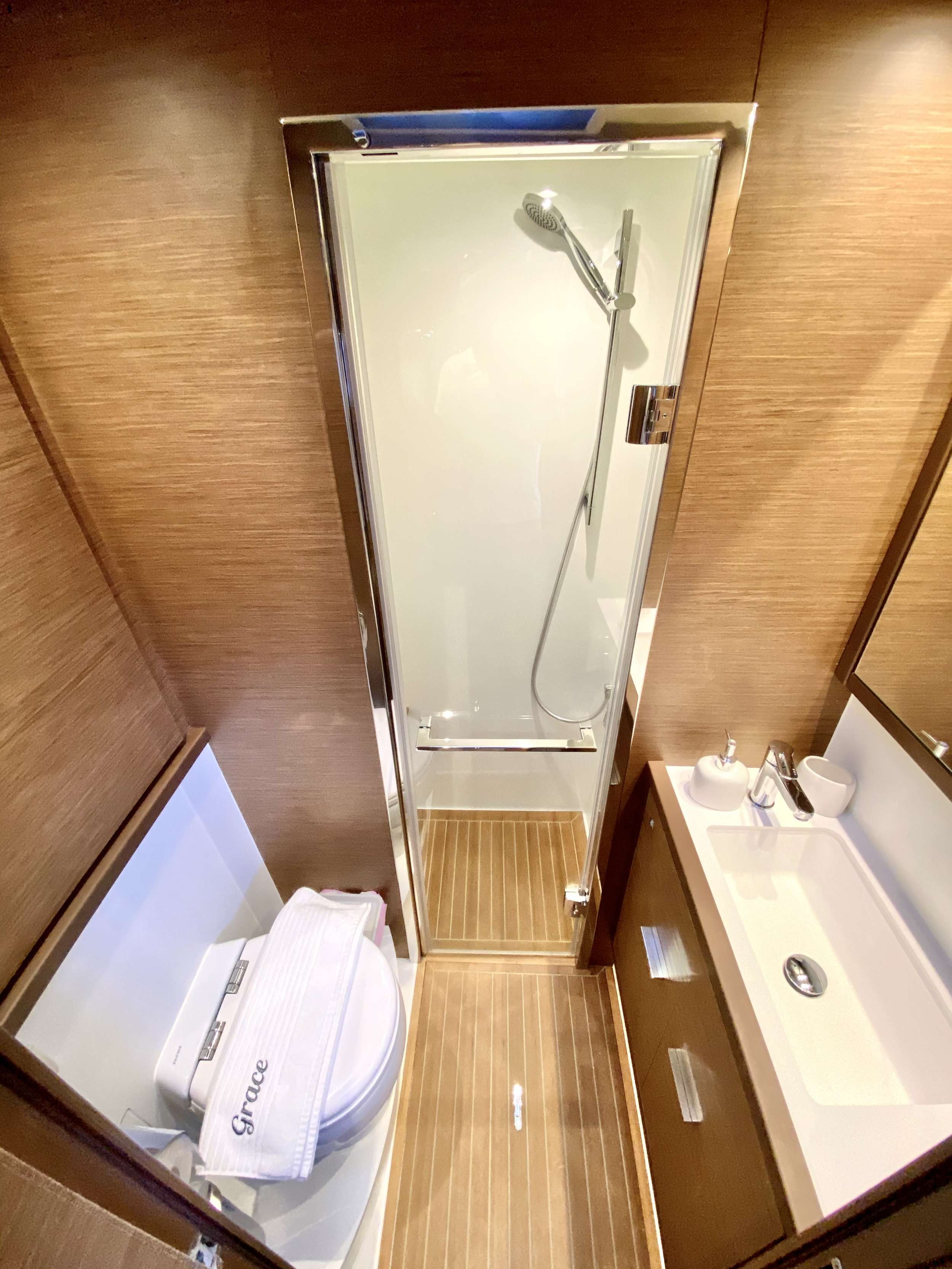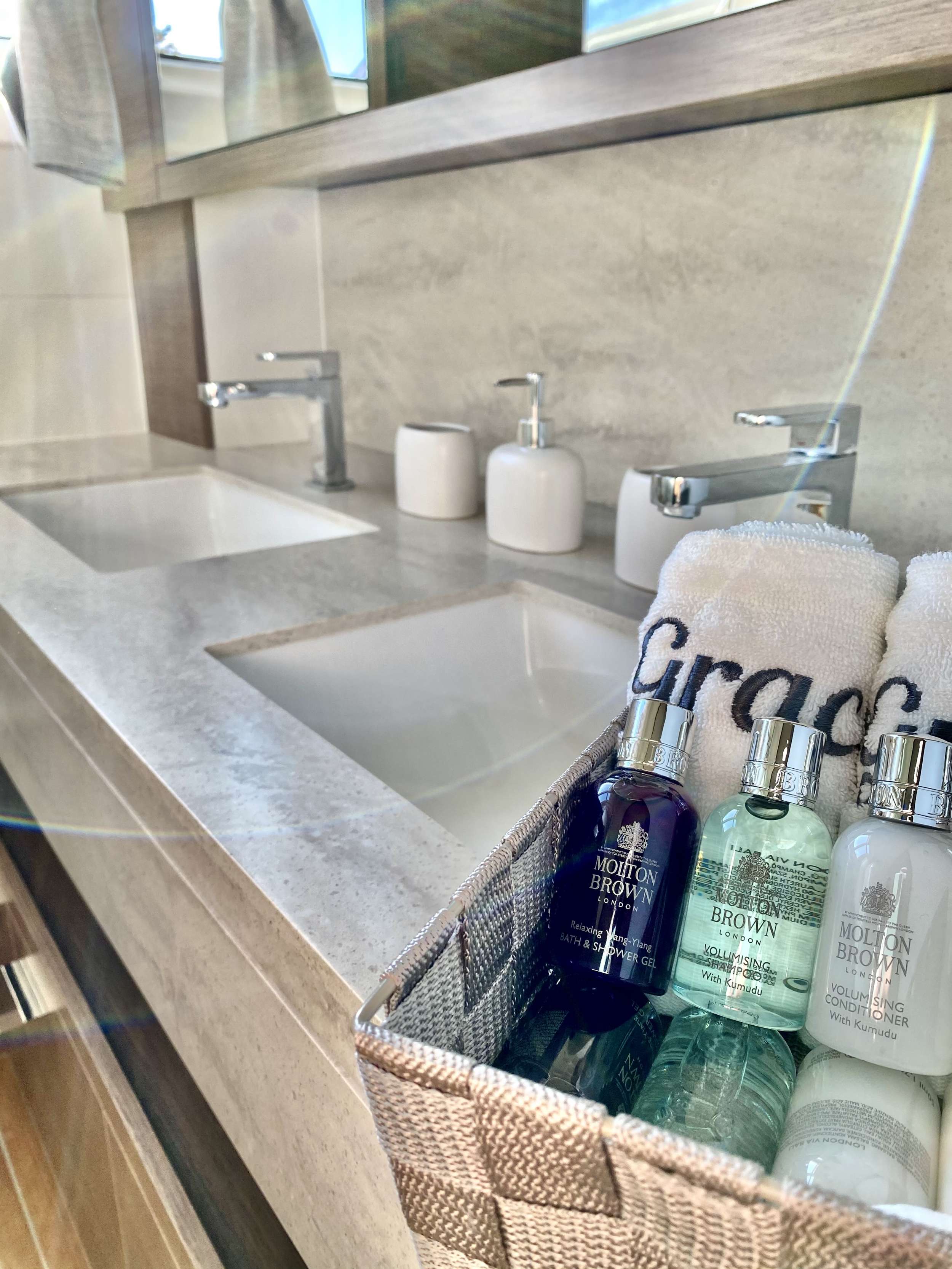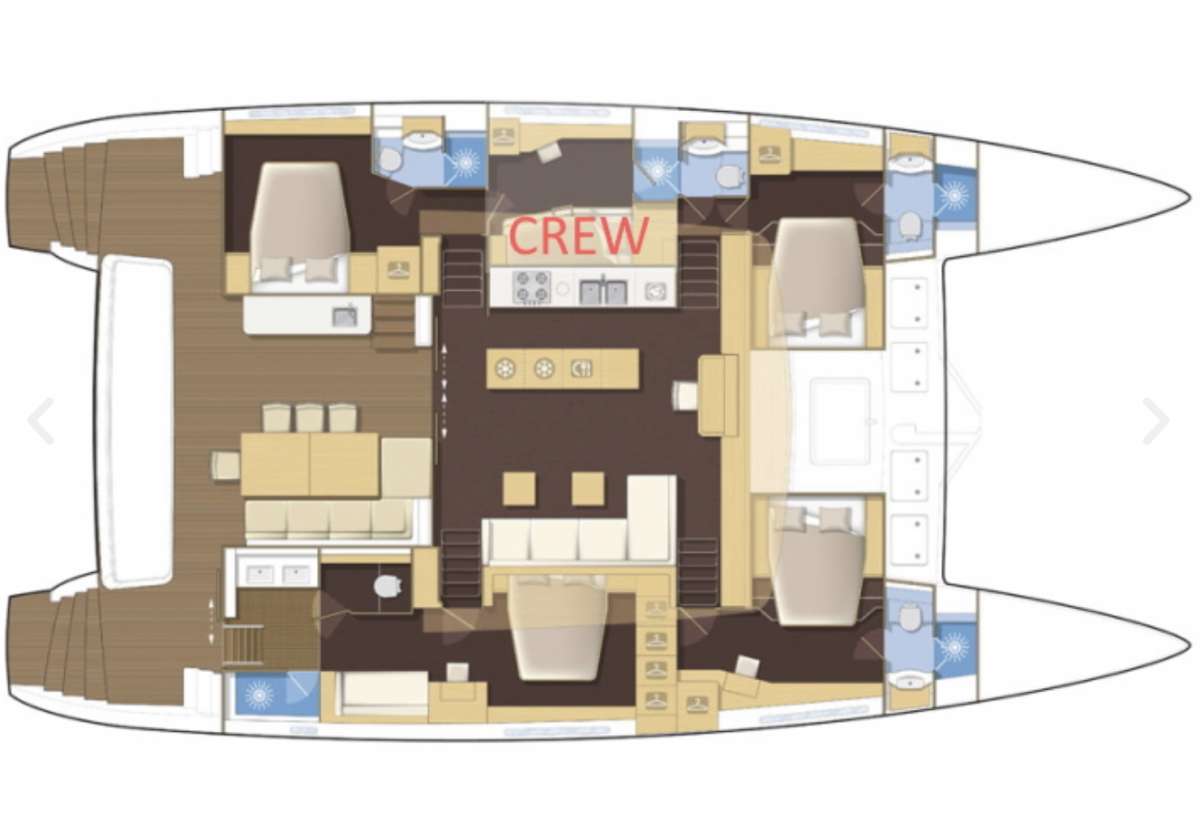 Crew Profile
Captain: Hector Bell
Hector has been a professional skipper for eight years, accruing more than 50,000Nm in that time. Originally heralding from the Lake district in the UK, he has called Corfu his home in more recent years. As a permanent resident of the islands Hector is a well respected member of the local sailing community and is a known face in many of the ports you're likely to visit.
Hector first came to work in the Ionian in 2014. Aged just 20 at the time he assumed the role of a flotilla skipper. In this position he took responsibility for a small fleet of guest operated yachts carrying up to 40 guests during any given week. Effectively dictating most aspects of the guest experience along the way.
Having sailed the region for a good many years Hector's knowledge of the Ionian is extensive. His guests benefit from insight gained during years of charter in the region. Just tell Hector what type of experience you're looking for and he can put together an itinerary specifically catering to your group's requirements. As time passed Hector went from strength to strength as a skipper. Proving himself an excellent organizer, he became a regional manager for a charter operator in the Ionian a few years later. It speaks to his maturity that despite being younger than many of those he managed, he was the one trusted with the position. Hector earned a reputation as a level-headed and highly reliable individual and became a real lynch pin in day to day operations.
In more recent years, (since the world was introduced to a certain pandemic,) Hector has worked as a freelancer in the Ionian. Despite the difficulties placed on the tourism sector in the past two years Hector has been kept busy by virtue of his good reputation. We look forward to welcoming Hector on-board Grace for Summer 2022. We are certain that he will provide her guests with the best and most amazing sailing experience!

Chef: Isabella Benson

Isabella developed a passion for the ocean while growing up in Bermuda. She's had an affinity for the sea from a young age and is very happy to have found a career that matches up with her love for being out on the water. Passionate about food, Isabella is forever experimenting with her cooking. She has her own dedicated Instagram account: @ibcookingshow where she regularly uploads images of her creations for all to see! When the covid lockdowns lifted and the world re-opened Isabella decided to pursue the life aquatic! She got her yachting qualifications at UKSA and found work between several different superyachts ranging 36m - 55m in the last two years. Specifically, Isabella filled the role of a chef onboard a 45 m motor yacht and undertook the meal planning and provisioning for guests and crew with big success! More recently Isabella has built on her skill set by attending the highly acclaimed Ashburton Cheffing Academy. The dedicated course taught her fine dining techniques and built on her already considerable knowledge base. She is excited to join the team on Grace and take her of her guests in the most amazing and tasteful way! We're confident she'll do an amazing job!


Stewardess: Lucy Jellett

Born and raised in Sussex in the South East of the UK, Lucy has always had an interest in sport & is passionate about football in particular. Even going so far as to study sport for two years at college. Lucy has always been on the look out for new and exciting opportunities. She has a passion for travel that manifested in two years working in hotels and chalets in the French Alps. Of particular note: - Lucy worked a winter as a chalet host/ chef. A role in which she would strive to look after up to 26 guests during any one week. Following up on the idea for seasonal work, she got her STCWs two years ago with an aim to finding a stewardess role in yachting. Quickly proving herself - Lucy's work ethic, professionalism and likeable persona impressed our guests and crews alike. With an extensive background in hospitality and in customer facing roles, Lucy is perfectly suited to the deck/ stew role on Grace. She Lucy is excellent with children of all ages, having worked in several childcare capacities in the past. We're glad to welcome Lucy back for a full season on Grace this summer. We have no doubt that she'll do a wonderful job.