Barrington Hall Yachts Around The World
It is with great enthusiasm that I share personally with you a great exciting phase of BARRINGTON-HALL YACHTS AROUND THE WORLD. Our company is now central agents for some top of the line high-end luxury catamarans and crew teams. You have heard the words thank you for your past support, but words are cheap, we can now say to all our past clients that no matter which vessel you wish to book BARRINGTON-HALL yachts around the world will get the best price for you to do your charter with us. With our catamarans we directly represent, call me personally for your one week vacation. If you have chartered with us in the past call me for a special repeat discount. You want to do this again and we also want you to enjoy again.
We changed the entire industry, to improve our guests vacation.
Today ALL our crews are directly contracted to our company as well as to the owner, for a 2 year period.
Your experience with us should be your ULTIMATE experience, nothing short of that.
Important note:
At Barrington-Hall yachts around the world, we take a long-term, solution-oriented approach to our relationships, with a deep commitment to our guests successful one week private yacht vacation. It is vital that our guests one week vacation is their ULTIMATE VACATION EXPERIENCE. As such, we are deeply committed to responsive and personalized customer service, as well as advancing our industry leadership position.

This is an exciting time for our company, and we wish to take this opportunity to thank you for your past and continued support. Our success wouldn't be possible without our repeating guests. "Our service today, is tomorrows' reputation" that is why this is our logo and has been since 1995. We remain 100% committed to customer satisfaction.

I'm very excited about this new phase of our business and look forward to providing you with consistent updates on our progress.
Below are questions we answer as to show you why WE ARE LEADERS IN OUR FIELD.
What makes Barrington-Hall Yachts better than our competition?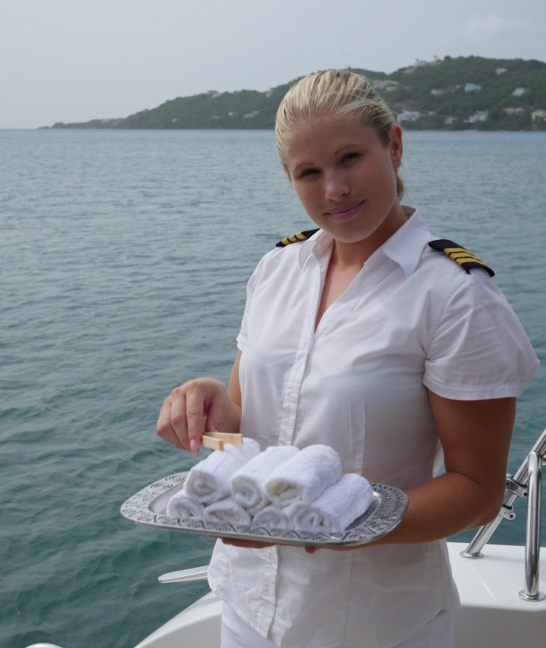 There are many, that no other company in the world does today, I am sure in time they will follow. First is the 2 year agreement all our crew sign with Barrington-Hall, no other central agent in the entire world does this. Why? This is done because we know this gives us better crews, who we make sure perform at the highest level during your vacation. We have proved this gives you a superior vacation. Guests come directly to us to enjoy their annual one week yacht vacation and the crew perform on our behalf. It means the crew represent us directly, and this is the one and only way to ensure that superior service and the ultimate vacation is enjoyed by our paying customers. There are various habits and standards entered into this agreement with Barrington-Hall, such as:

Our crew agree to wear white uniforms with bars. We feel a little more sophistication needs to be brought into our level of the industry and it does.
Our crew hand each guest ice cold hand towels when they first arrive on board each vessel.
Our captain mark the master cabin with the name of the major client on the door, so that only the major client can enjoy the master cabin.
Our captains will call and personally speak with each charter party 12-10 days prior to each charter.
We ask our captains to take various pictures of guests during each charter and send these to us. All these points are entered into their 2 year agreement with us.
All of our crews are paid better than the rest with zero limits on purchasing alcohol or cuisines (apart from the caviar and expensive wines on all agreements).
All our crew have also asked if they can renew their agreement with us. Many of their friends also want to work for us, but we do not have enough top owners who think like us, yet. This tells us this new system is working, from the crews point of view and from our effort.
How to make YOUR vacation far better:
That no other competitor does
To each client we share with them which one week is the best one week of the entire year. Then explain why. We also share which one week each month, is the best week of that month, to be on charter and we carefully explain why. No company ever did this before we introduced this to the world, we were captains in the Caribbean for 5 years, which means we lived and sailed the entire Caribbean chain.
There is also a 6 month period when all the birds from Argentina fly into the Caribbean, and we explain why. High quality knowledge for OUR guests means, OUR guests make smarter decisions for their vacation. Yes you are genuinely number 1 and yes you will get far better detail from us than any competitor in the entire charter industry.
ALL YACHTS ARE NOT THE SAME: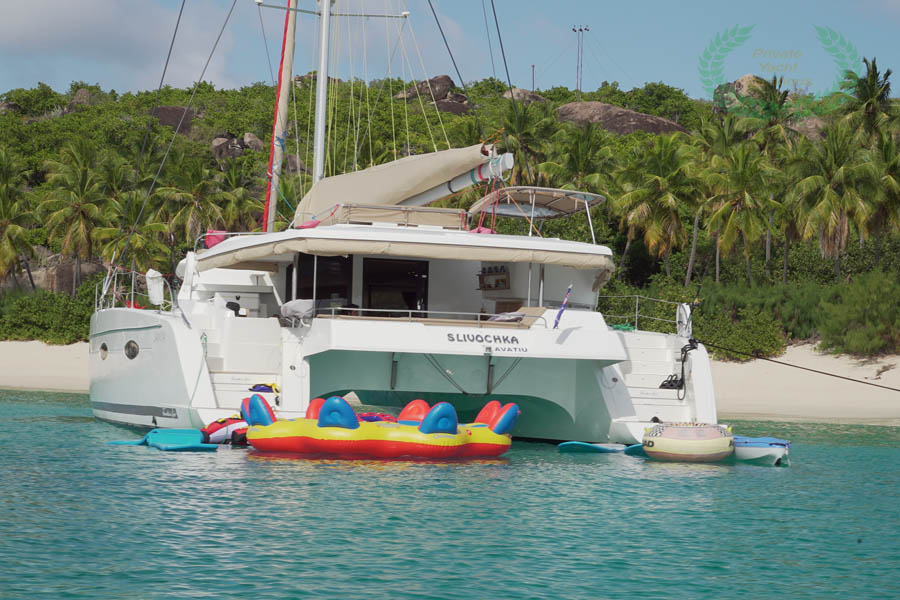 However our major position which keeps us as the leaders in our profession is our knowledge of the vessels within our industry. As top professionals we have to separate each vessel for our guests to see why rates are different. It is vital that OUR guests know which differences each vessel has that other vessels simply do not have. What is the difference between a well kept, well maintained vessel of the same size, to a new model. What new ideas have been added to the 2017 model vessels.
ALL CREWS ARE NOT THE SAME:
We all know that a magnificent crew on an older boat will lead to a brilliant vacation and a weak crew on a brand spanking new boat can mean disaster, so our goal is to match our guests with their perfect captain and crew team at the same time hand our guests a brand new vessel. It is this match that provides us with OUR guests ultimate vacation experience.
VESSELS RATES:
Weekly rates are different for many reasons.One vessel maybe larger than another, or it may be a newer vessel. These are the easy points to gather. Not all deals regarding weekly rates are good deals. Some owners scratch for business so they drop their rates. The top owners with top captains and crew teams certainly do not have to drop one cent. These latter teams are so good at their profession that any time off between charters is relaxing time, or doing a quick fix to something which has malfunctioned. It is seldom that the top teams give out "special deals" to solicit business, however our company can get repeat clients 5% - 10% reduction for their second charter because Barrington-Hall negotiate with the owner to do this.
OUR SERVICE TODAY, IS TOMORROWS REPUTATION