Greece Ionian Yacht Charters

The Ionian Islands are a group of islands in Greece. They are traditionally called the
Heptanese
, i.e. "the Seven Islands", but the group includes many smaller islands and the seven principal ones. Today, their major industry is tourism. Specifically
Kerkyra
, with its harbor, scenery and wealth of ruins and castles, is a favorite stopping place for all Greece yacht charters .
SELECT A YACHT TYPE: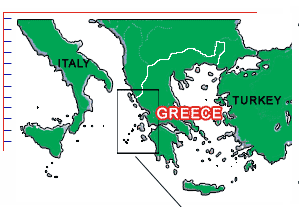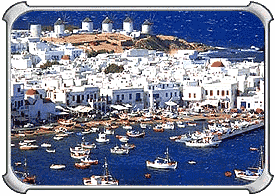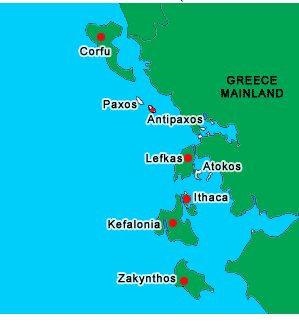 The seven main islands are, from north to south: Here are the major islands with the commonly called in English: Kerkyra is known as Corfu, Paxi also called as Paxos, Lefkada is referred to as Lefkas, Ithaki is called Ithaca, Kefalonia often known as Kefalonia, Cephalonia or Kefallinia, Zakynthos sometimes called
Zante
, Kythira sometimes referred to as Cerigo.
The six northern islands are off the west coast of Greece, in the Ionian Sea. The seventh island, Kythira, is off the southern tip of the
Peloponnese
, the southern part of the Greek mainland. Kythira is not part of the region of the Ionian Islands, as it is included in the region of Attica.
Greece Yacht Charters
The Ionian islands are an ideal location for Greece yacht charter vacationers. Its warm Mediterranean climate, restaurants, marinas and tavernas makes it a welcoming location for your yacht charter vacation. What is more, the traits of the Ionian Islands are perfectly combined with a flawless tourism infrastructure, excellent hotel accommodations, restaurants, diving centers, sea sports, cultural events, and a multitude of sights, historic monuments and museums well worth visiting.
Whether you charter a
Greece Catamaran
,
Greece Power Yacht
or
Greece Sailing Yacht
, the Cyclades is your destination of choice. The clear blue waters, the warm temperatures, the beautiful beaches make it the perfect destination for your Greek Islands yacht charters.