Restaurants to Visit on your Luxury Yacht Charter
Restaurants in the Virgin Islands



Restaurants to visit while on charter in the Virgin Islands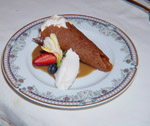 When vacationing in the British Virgin Islands here are a few of my favorite restaurants to consider.
Your private yacht charter can bring you to any one of these wonderful eateries.
CAPRICCIO DI MARE:
An Italian-style sidewalk café located across from the ferry dock in Road Town offering fresh pastries and cappuccino for breakfast. For lunch and dinner, there is pasta, pizza and salads. Here is a very popular side walk café where ladies meet to talk about their daily topics. Tea and cream scones anyone? Capriccio is set in the middle of Road Town the capital of Tortola BVI. A yachtsman's Caribbean paradise. Open Monday-Saturday 8AM-9PM. Take out available. 494-5369
MARIA'S BY THE SEA:
Has a Road Harbour view in Road Town and specializes in lobster, conch, fish and steak. Dine in the elegant air-conditioned dining room or breezy covered terrace. Here we find a superb clean hotel within walking distance of all amenities catering for most cuisines, beers and wines plus a sea view. Ideal to stay for 1 night or 10 nights also in the middle of town. Maria's is within walking distance of everything. To complement luxury yacht vacations, stay one night at Maria's by the Sea. Open Daily 7AM-Late. Dinner reservations required. Credit cards accepted. 494-2595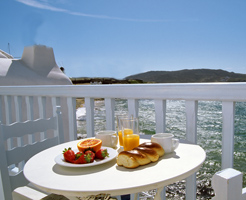 NATURE'S WAY:
Take-out or eat-in vegetarian meals are served in this health food store at the roundabout in Road Town. Right in the middle of Road Town, walking distance to marinas, shops, hotels, pharmacies and everything else. For the nature lover and close to luxury yachts.
Open 11AM-3PM. Daily specials. Credit cards accepted. 494-6393
THE PUB:
Offers Road Town seaside dining with burgers, salads and West Indian specials at lunch. Dinner includes steak, ribs, lobster, fresh fish and island cuisine, with a Prime Rib Special every Thursday. Once it gets dark, the meeting place is the popular PUB. Most captains of luxury yacht charters meet at the Pub, so expect a buzz. Open Monday-Saturday 7AM-10PM; Sunday 5PM-10PM. Credit cards accepted.494-2608
PUSSER'S ROAD TOWN:
Located on the Waterfront Road, this English-style air-conditioned pub has a harbour view. Menu items include half-pound burgers, meat pies, pizza, deli sandwiches and Pusser's rum drinks. Note the giant-sized tiger standing on its hind legs in the corner of this yachtsmen's store.
Open Daily 11AM-10PM. 494-3897
ROTI PALACE:
Located on Main Street in Road Town, offering coffee, tea, sandwiches and snacks. Visitors love to taste local cuisine, so the ROTI PALACE is where we take them. If you have never had a Roti, then head for this palace during your cruise vacation. 494-4196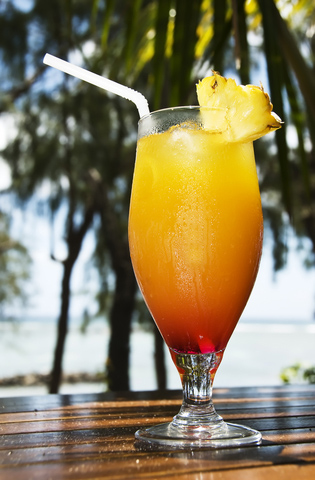 SPAGHETTI JUNCTION:
Dockside at Inner Harbour Marina, this Road Town eatery features an eclectic blend of Italian and Caribbean foods. Open Tuesday-Saturday; Lunch 11:30AM-2:30PM; Dinner 6PM-10PM; the Bat Cave upstairs serves bar snacks 5PM-10PM. Credit cards accepted. 494-4880
PEG LEG LANDING:
Serving bar meals and a la carte dinners perched above the water's edge at Nanny Cay Resort. Nanny Cay is 3 miles out of town, and this marina has every aspect yachtsmen and vacationers can expect. Nanny Cay is a snug little marina catering to vacationers and yachtsmen alike, with Peg Leg the anchor restaurant. Destination of many Caribbean yacht charters, going back to the pirates in the 1700's. Open daily; Bar meals 4PM-Closing; Dinner 7PM-Closing; Happy hour 4:30PM-6:30PM. Credit cards accepted. 494-4895
JOLLY ROGER:
Located near the West End ferries, this nautical, breezy establishment offers International and West Indian specials, pizza, burgers and conch fritters. Jolly Roger is well named because Sopers Hole, or West End, was home to many pirates of the 1700-1715 times. This was the perfect concealed anchorage to hide away, where pirates could clean the bottom of their big vessels. They would take the pirate ship close to the side of the beach and roll the ship onto her side, then the crew scraped barnacles off the bottom. A sentry was posted 900 feet above as a lookout. When one side of the vessel was done, they turned the yacht around and rolled the other side. A clean ship's bottom meant speed, and pirates need as much speed as possible. A good Caribbean feel can be enjoyed at the Jolly Roger. Open daily 8AM-12 Midnight; Late night menu available. Credit cards accepted. 284-495-4559.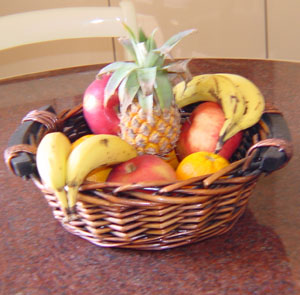 RHYMER'S:
Beach bar on Cane Garden Bay. Menu items include fish, ribs, conch and West Indian specialties. Rhymer's is one of the most popular restaurants in Tortola because they do a good job, but it is location right on the big Cane Garden Bay's white beach. Quito Rhymer has his own band to sing Reggae music, so you can listen to Quito Rhymer sing his Caribbean music all night long. Caribbean power boats anchor here at night, then come ashore to enjoy the music. Open daily from 8AM through dinner. Credit cards accepted. 495-4639
SUGAR MILL HOTEL:
This romantic restaurant is an old sugar mill in Apple Bay serving elegant 4-course dinners; reservations required. Sugar Mill Hotel is a wonderful hotel set between heavy trees and palm trees, just off the beach which is across the road. Wonderful setting, magnificent service and well-known restaurant. Reservations required. Open daily; Breakfast 8AM-10AM; Dinner 7PM-Closing; Islands Beach Bar lunch 12PM-2PM. A-la-carte dinner in season. 495-4355
BRANDYWINE BAY RESTAURANT & LOUNGE:
Overlooking Drake's Channel on the East End, offers French Mediterranean fusion cuisine with West Indian flair and Pacific Rim dishes. Now here is my all-time favorite restaurant in Tortola. The cuisine here is the best on the island, and the service excellent; you do need to book ahead of time. When you are in Tortola, make sure you leave space for Brandywine Bay Restaurant. Open daily; Bar 5:30PM-Closing; Dinner 7PM-9PM. Reservations required. Anchorage: 15-ft. draft. 495-2301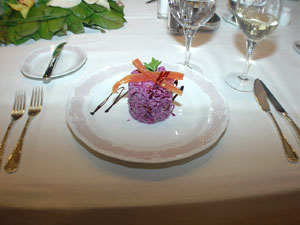 DE LOOSE MONGOOSE:
On the water's edge at the Beef Island Guest House on Trellis Bay serving hearty meals. Sunday night BBQ. De Loose Mongoose is a tiny café serving great meals with good local Caribbean ambiance and this is "ON" the beach. If De Loose Mongoose was 2 feet closer to the water, it would be in the water. Open Tuesday-Sunday 8AM-10PM; Happy Hour 5PM-7PM. Credit cards accepted. 495-2303.
THE LAST RESORT:
Located on Bellamy Cay featuring local seafood, fusion cuisine, tapas and old favorites. Hot line telephone in Trellis Bay for ferry. Enjoy the one-man band most nights. Always a small one-man band playing at this island restaurant, and a donkey sticks its head into the window for a sip of beer. Open 6:30PM-9:30PM. Credit cards accepted. Reservations required. 495-2520
PUSSERS MARINA CAY:
Island resort northeast of Tortola features International and West Indian fare. Accessible by boat only. Free ferry from Trellis Bay. Marina Cay is my favorite island in all of the Caribbean. New Year, Christmas and Super Bowl are excellent times to be at Marina Cay and her restaurant. I saw the largest lobster at Marina Cay 11..2 pounds; this lobster looked like a small Alsatian puppy it was so big. Open daily for lunch and dinner. Credit cards accepted. 494-2174
SANDCASTLE:
Home of the Soggy Dollar Bar (birthplace of the Painkiller) situated in a beachfront restaurant on beautiful White Bay. Accessible by boat only. The Soggy Dollar Bar (Sandcastle) is hard to get to even in a yacht; normally a day drinking hole. Open daily for breakfast and lunch; reservations required for gourmet candlelight dinner by 4PM (seating at 7PM). 495-9888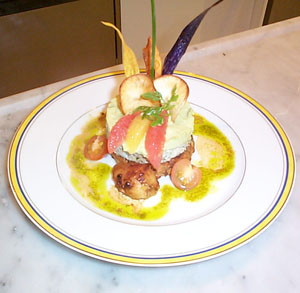 SIDNEY'S PEACE & LOVE:
On the water at Little Harbour serving local dishes. Accessible by boat only. On Jost van Dyke, the only way here is by yacht. Once you have been here, it is a restaurant you will never forget. If you are considering being at Foxy's for New Year's Eve, then anchor the day before next to Sidney's, and stay here until after the New Year has come and gone. Open 9AM daily through dinner; credit cards accepted. 495-9271
PETER ISLAND RESORT:
Enjoy dinner at the elegant 5-star Tradewinds Restaurant featuring gourmet cuisine with West Indian, Asian and Continental influences; dress code applies. Or have a casual lunch or dinner at the Deadmans Beach Restaurant with its eclectic menu of Mediterranean flavors. Accessible by boat only. They also have the best beach restaurant, so take a camera. The restaurant is set between so many coconut palms on the beach near the blue water of Deadman's Bay. Open daily. 495-2000 Here is a 5 star hotel restaurant, so dress well, the cuisine is magnificent.
BATH & TURTLE:
This pleasant patio tavern situated in the Yacht Harbour at Virgin Gorda features Caribbean dishes, pasta, pizza and burgers. Or enjoy waterfront dining at the Rendezvous Bar. Liquor store; lending library. Accessible by boat only. A wonderful little restaurant in the middle of the marina on Virgin Gorda in Spanish Town. Open daily 7:30AM-10PM. 495-5239
LEVERICK BAY RESTAURANT:
Lunch at this Virgin Gorda beach bar, then try dinner on the upstairs terrace. Menu items include steak, seafood and rack of lamb. Friday night beach BBQ. Accessible by boat only. Unless you are on Virgin Gorda, you can only get here by yacht or in a taxi; well worth the effort. Great cuisine and ambiance. Open daily 8AM-12 Midnight; Happy Hour 5PM-7PM. Reservations required. Credit cards accepted. 495-7154
LITTLE DIX BAY HOTEL INTERNATIONAL:
Dine on the spacious terrace beneath a dramatic pavilion roof; Dress code applies. The Beach Grill serves an a la carte lunch. Accessible by boat only. One of my favorite restaurants. Dress is formal; service is impeccable. The cuisine is perfect, and it is expensive. The wine tastes better at Little Dix Bay Hotel. I had approached the manager and said if I brought my guests for dinner, could I anchor my catamaran within their bay for the night and the answer was YES, Captain Andrew, you are welcome. This went on for 2 years until the locals complained. I was the only one allowed to do this and they did not like it. My guests got the best as always. Open daily; Buffet luncheon 12:30-2:30PM; Dinner 7PM-9M; reservations required; Beach Grill 12PM-3PM. Credit cards accepted. 495-5555
BITTER END YACHT CLUB:
The Clubhouse is a popular rendezvous for yachtsmen overlooking Gorda Sound that features fresh fish, lobster, steak and Island specialties. The Pub beachside bar offers light fare. Accessible by boat only. Oh dear, I doubt any hotel can beat this wonderful achievement. Every tiny little stone, every tile, everything you see built at the Bitter End Yacht Club was brought in by boat. There are no roads to the Bitter End; it is a unique resort built in different stages. The restaurant is on the beach between coconut palms; the only way here is by yacht. Open daily. Breakfast 8AM-10AM; Lunch 12PM-2PM; Dinner 6:30PM-9:30PM; reservations required. The Pub 11:30AM-Closing. Credit cards accepted. 494-2746 Dress, casual smart.
WILFRED'S POMATO POINT:
Overlooking a spectacular beach, this is the place on Anegada to see the "green flash" while enjoying local dishes. This unique restaurant is accessible by boat only. No restaurant can be built like this one in America, so if you wish for a restaurant experience that is totally different from anything you have ever had in your life, then make Wilfred's a must-do stop. This is the only spot where we have seen the "green flash" 5 times. When the horizon is clear of clouds and the sun disappears behind the horizon, the last quarter changes color to lime green. The yellow of the sun and the blue of the water make this change.
This is the one and only building that can be seen in this area. Wilfred built an A-frame home but left off the entire front wall of this house. As you walk inside, you see tables and chairs for seating. On the far left is a huge bar boasting every drink possible and on the opposite side of the seating lounge is a room dedicated to artifacts Wilfred has collected over the years including spoons, buttons of uniforms, typewriters, guns, knives, plates and dishes. This are is Wilfred's museum. This ia an "honor bar" during the day as no one is at the house, so if you feel like having a drink, hop behind the bar, take whatever you want, and simply leave the cash. Yes, Wilfred has enjoyed having this honor bar for many years now. There is no one to steal, and all of us are honorable people after all. Caribbean catamarans, Caribbean luxury power boats and sail boats all stop in at Wilfred's. Open daily for lunch and dinner; call for reservations by 4PM. 495-9466
<< Back to Charter Information