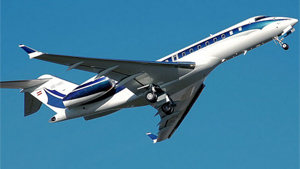 DAILY AIRLINE COMPANIES which fly into and out of the popular destinations.
Most airline companies show none stop rates, the shortest and direct routes.  All fares are round trip including all taxes and fees.  There may well be a baggage fee needed.  Airline rates include any booking bonus, if any.  Some dates maybe be alternate dates and alternate airports. It is wise to touch base with your wise Travel agent.
Over and above what you see here our company have staff who run a private jet company so call 954-720-0475 and private jests can be offered in conjunction with your private yacht charter vacation.

TO ST. MARTIN:
Meeting our guests is easy there is only one door to the outside world in St Martin and your captain will be waiting outside for you.  Your captain would escort you to your power yacht for the week by taxi, or SUV and this costs is for our guests.  Your one week yacht charter starts the minute you are on board with your charming crew team.
AIRLINE COMPANIES WHICH SERVICE St Martin:
Air Canada Airlines
American Airlines
Copa Airlines
Delta Airlines
Jet Blue Airlines
Spirit Airlines


TO NICE:
Generally one of the crew will meet our guests at the airport on arrival and escort you to your power boat for your ultimate one week yacht vacation.
Aer Lingus Airlines
Aeroflot Airlines
Air France Airlines
American Airlines
British Airways
Delta Airlines
Finnair Airlines
Iberia Airlines
Lufthansa Airlines
SAS Airlines
Tap Air Portugal Airlines
Turkish Airlines
United Airlines

TO ATHENS:
The Athens airport is one hour taxi drive to Athens and flights normally arrive at the airport at 4 pm in the afternoon, so it is wise for our guests to book a hotel room for the first night before their one week yacht charter. The hotel rates are lower when booked through our Greek agent, so we work with our guests to get that done. The following day the same limo driver picks you up at your hotel and takes you to your selected charter yacht, where you meet my Greek lady agent. Your yacht charter is now underway.
Aeroflot Airlines
Air Canada Airlines
Air France Airlines
Alitalia Airlines
Austrian Airlines
Delta Airlines
SAS Airlines
Turkish Airlines
Westjet Airlines
TO GRENADA
Your captain will discuss how to get to the yacht depending an where he has docked his yacht for your motor yacht adventure.
Grenada MIA to GND, or Fort Lauderdale FLL to GND.
Jet Blue airlines
Caribbean Airlines
Air Canada
Bahamas Airlines
American Airlines
Copa Airlines.
Fort Lauderdale International Hollywood Airport FLL to Grenada GND
Flights into
and out of BELIZE daily.
 AIRLINES flying from Miami or Fort Lauderdale to Belize.  
On average, there is 1 flight per day from either airport to Belize.
AeroMexico
Air Canada from Toronto
American Airlines
Avianca Air
Copa Air
Delta Airlines
Southwest Air
United Airlines
Barrington-Hall staff hope these airlines can assist our yacht charter guests who fly to these exotic locations.