Catamaran INSPIRANTE
At Barrington Hall we provide yacht charters around the world on motor yachts, catamarans and monohull sailboats. The Catamaran listed below, INSPIRANTE, is one of the many yachts we offer for charter. Please contact us for up to date information on INSPIRANTE or any other yachts in your desired location.


INSPIRANTE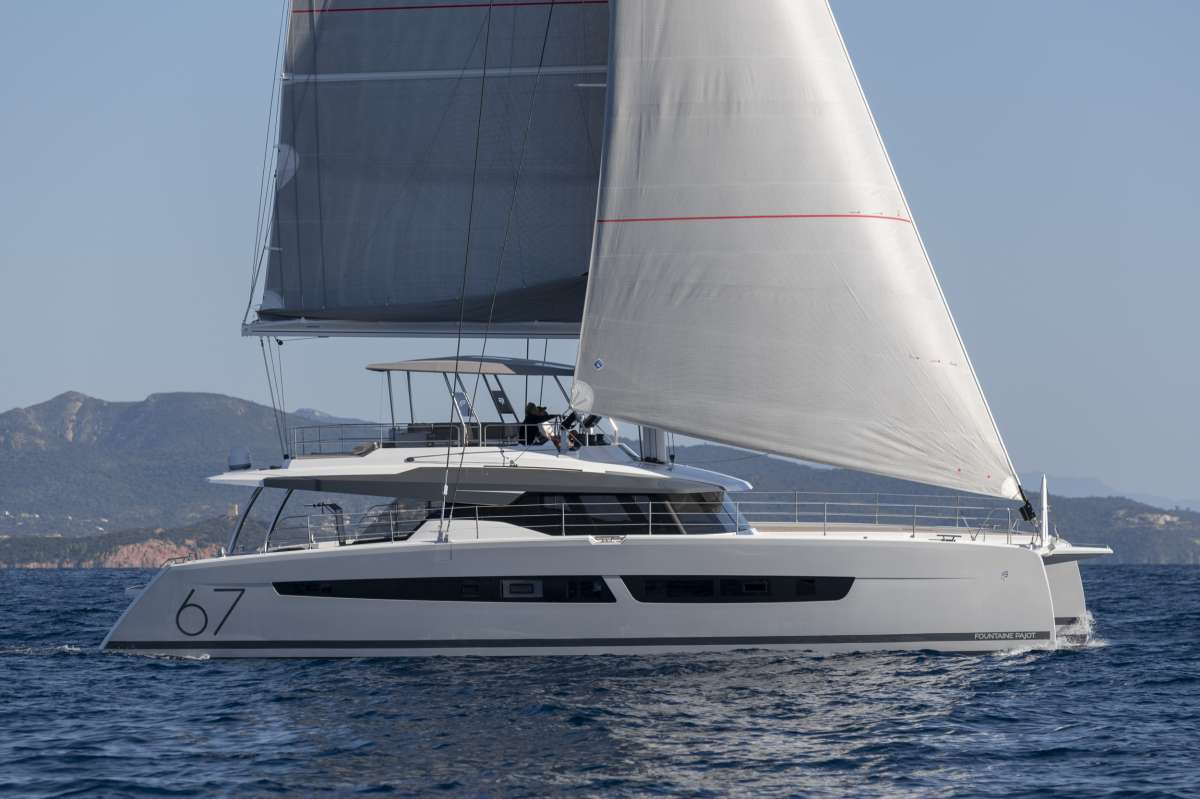 Low Price: €38,000 High Price: €39,500
Accommodations:
1 master with access from the saloon and 3 double (1 with access from the saloon and 2 with access from the aft deck)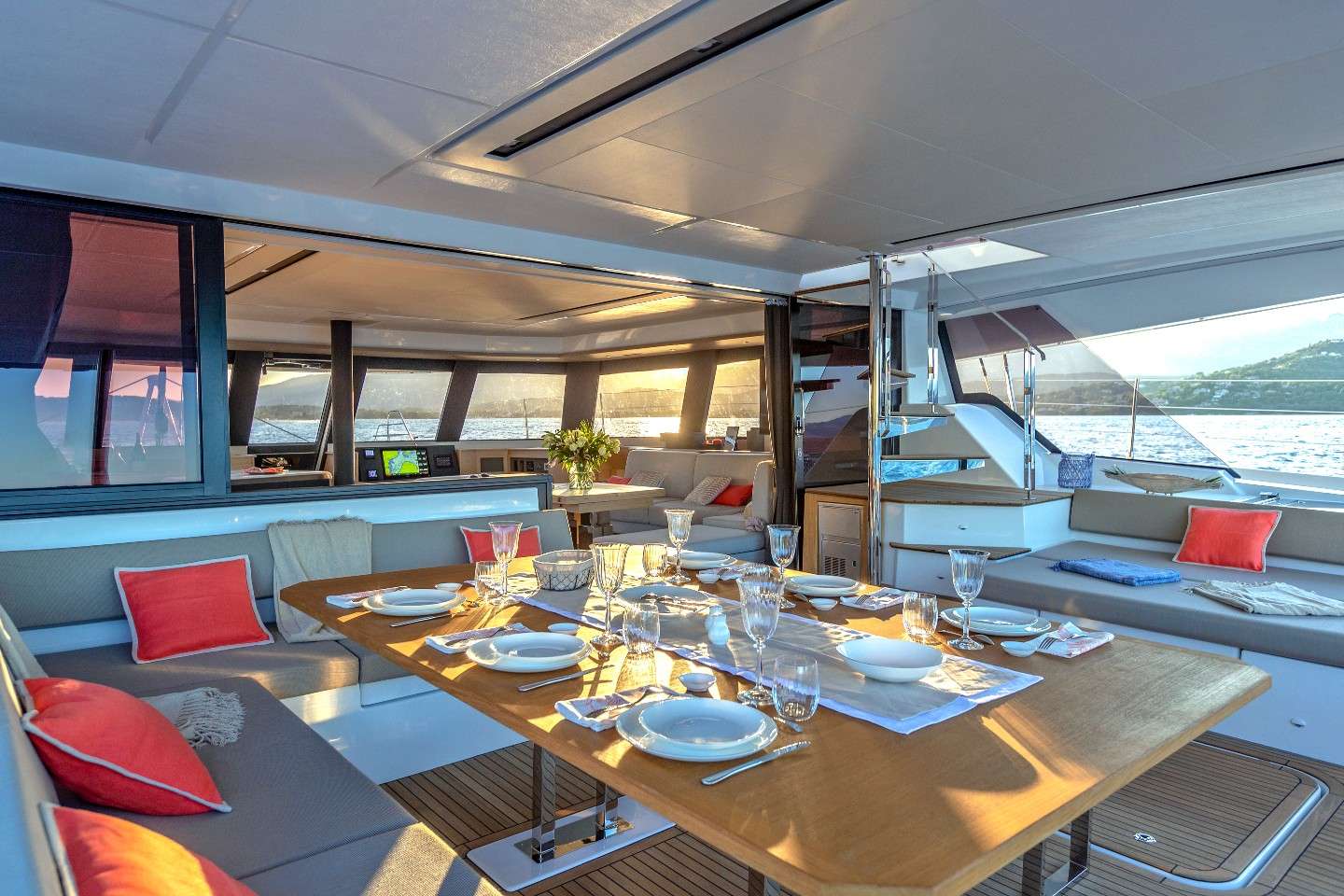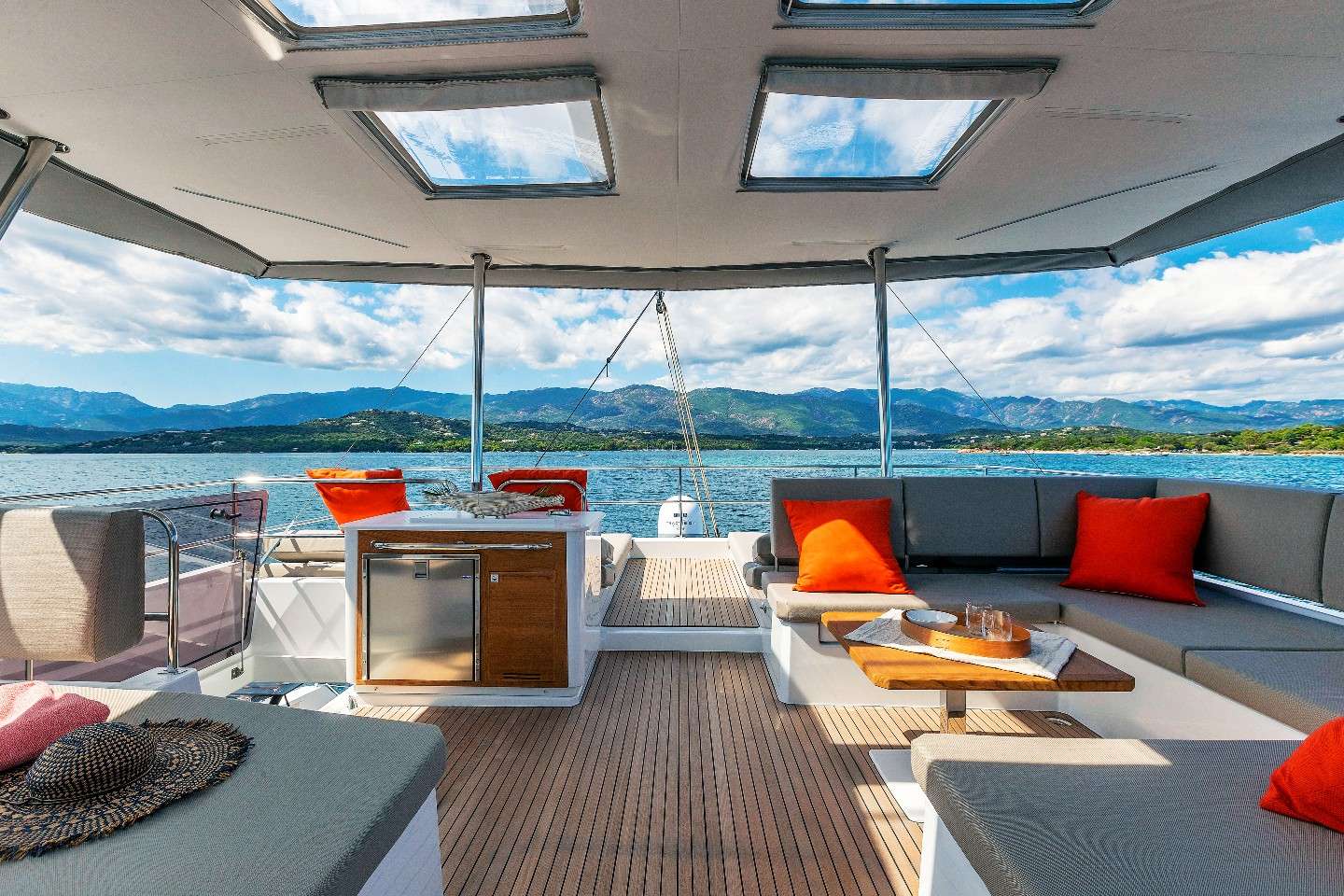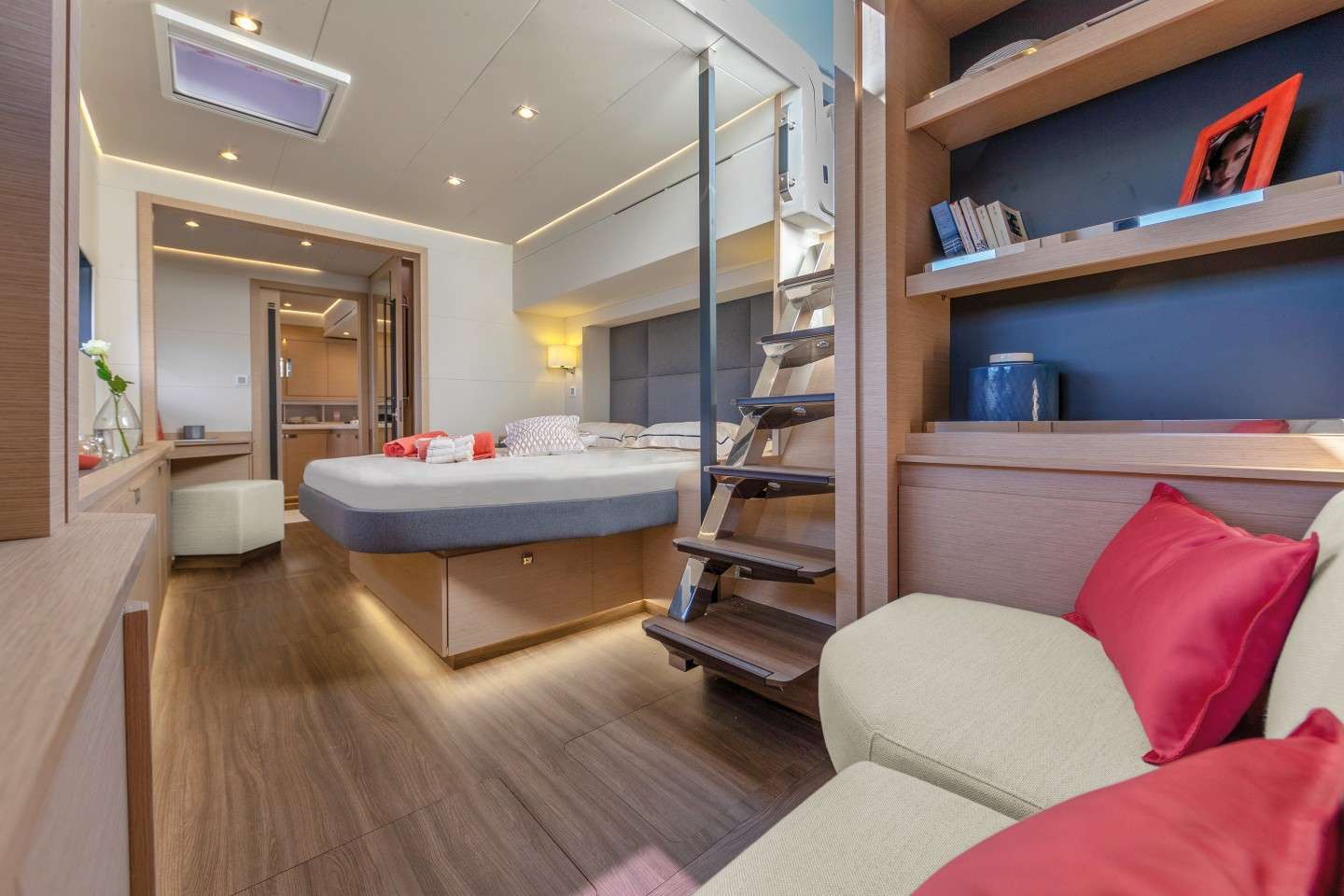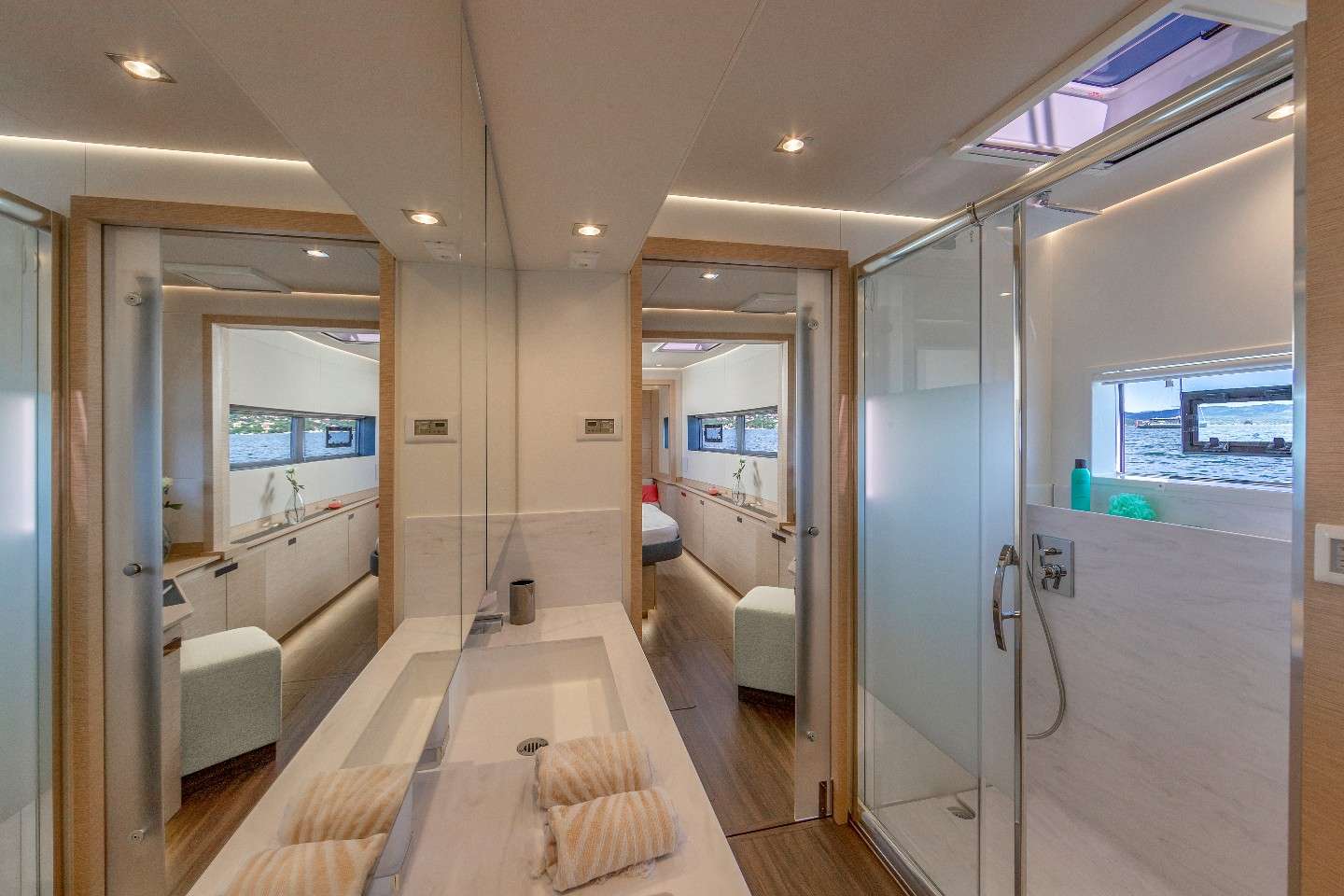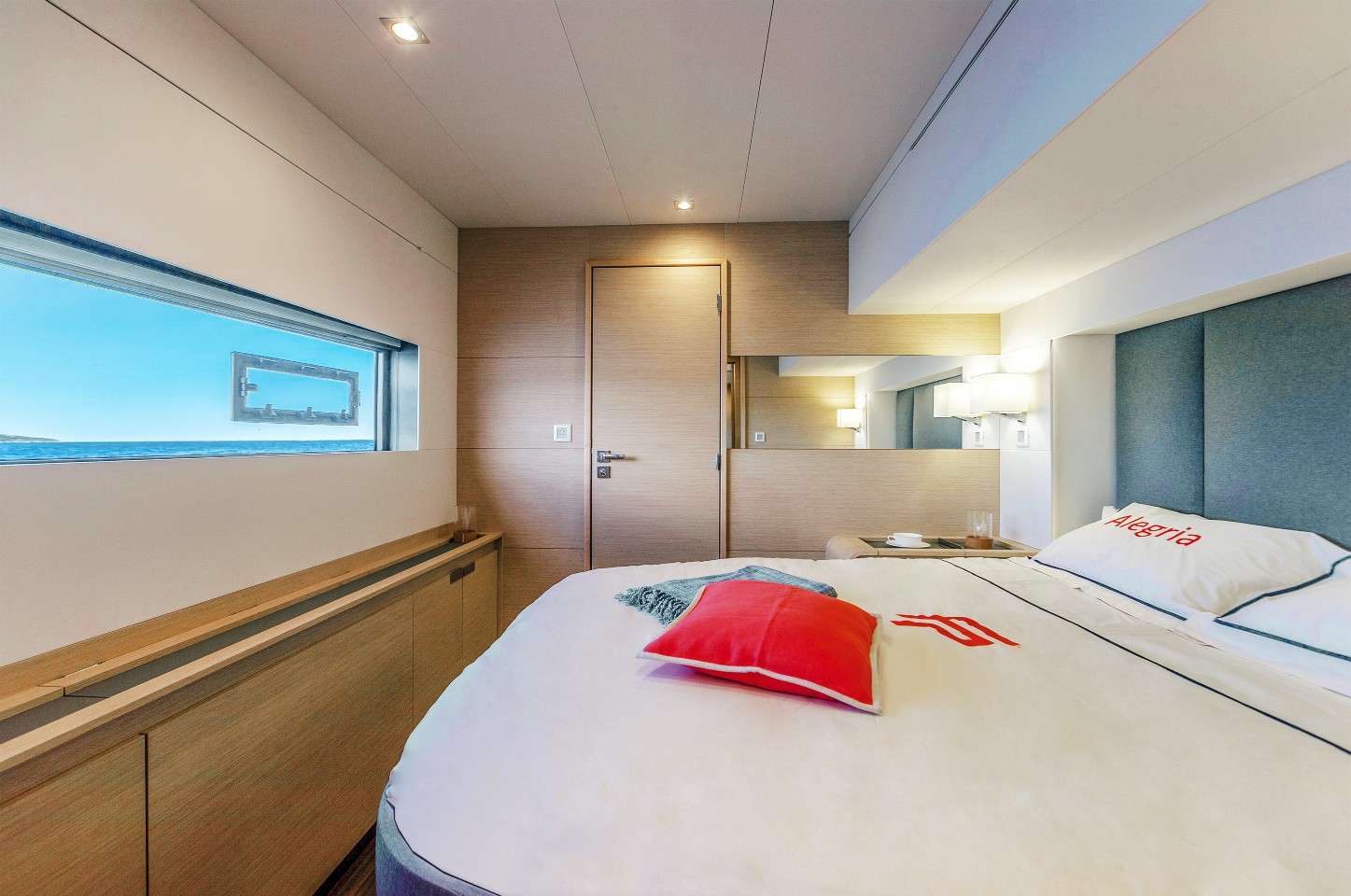 Amenities
Water Sports
Boarding Ladder:
on swimming plateform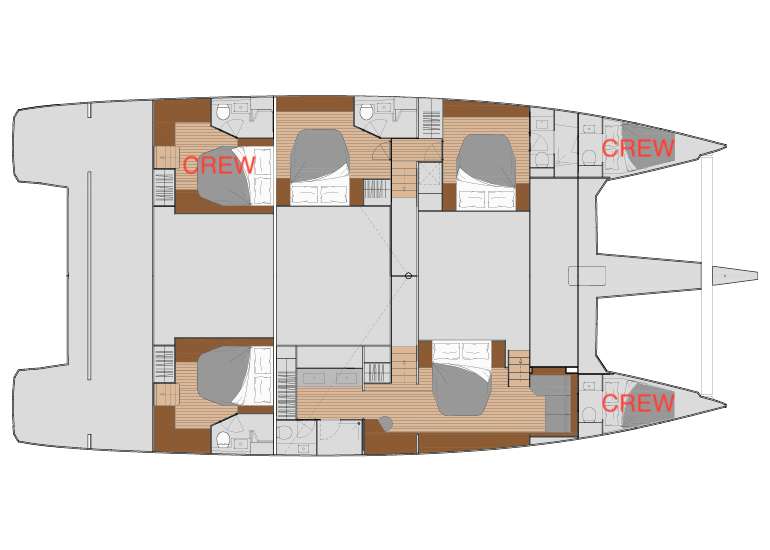 Crew Profile
CAPTAIN: Gabriele FANTINI
Italian/British, 44 years old
Spoken languages: English, Italian and Spanish fluent; French Basic

Gabriele is a brilliant captain that have been cruising the sea since he was 6 years old. This passion from his early age led him to perform in sailing races and start as a skipper on professional regattas where he totalised 75,000 nautical miles of sailing. Later on, Gabriele joined the yachting industry in 2014 by being captain with charters all around the world and then on S/Y TRUELOVE in the Balearics. Gabriele is experienced in many cruising areas, from all the islands of Greece to the Tobago Keys or even the Myanmar Mergui Archipelago thanks to his extensive past charters. Gabriele is organised, customer-oriented and feedback-oriented. For him charters need to be a life changing holiday and his skills to understand clients needs is key to get this result in addition of managing the crew to have every charter detail just right.

Gabriele, in his free time, likes to sail, swim, fish, snorkel, write, go to museums and free-dive.


CHEF: Edward BENNETT
New Zealand/British, 42 years old
Spoken languages: English fluent; French Basic

Chef Bennett started his yachting career back in 2011 when he flew to South of France in search of new challenges. Having a sea lover family, the choice of joining the yachting industry was logical for him. He worked on M/Y TEN, and S/Y MUSE as Chef before joining S/Y INSPIRANTE. Chef Bennett preferred cuisines are the Mediterranean and the Asian ones: he doesn't have a signature dish but his skills of listening, adapting and being detail-oriented will please every guests with fresh local ingredients, vibrant colours and tastes while providing a healthy cuisine.

In his spare time, Chef Bennett likes to cook, fish, stroll and learn about history.



STEWARDESS: Anastasia SIDORENKO
Russian, 27 years old
Spoken languages: Russian, English, Italian fluent; Spanish Basic

Following her training and diploma with the International Maritime Organisation, Anastasia embarked on sailing yacht from 51 to 65 feet around the world, from Greece and Italy to Thailand and Florida where she was Chef/Stewardess. Anastasia then was part of a motor yacht for a private family and later on joined S/Y TRUELOVE as Captain Gabriele where she was also Chef/Stewardess. She joined S/Y INSPIRANTE in 2021 after the vessel went out of the shipyard. Anastasia is a problem-solver that keeps it cool at all time as well as being a detail-oriented person and feedback-oriented. She likes to organise everything so it fits the clients' vision, from the flowers, dinner themes to the preparation of entertainments such as the water sports and games.